'They're Boots Darling' showcases the unexpected in the new campaign for Boots Opticians by Ogilvy

BOAST is a place where you can find out about recent creative campaigns.
It is a space where agencies can tell us about the new work they are proud of; blowing their own trumpet, so to speak.
Here's the latest from the creative world as we know it.
A campaign by Ogilvy UK
The integrated campaign by Ogilvy UK, launched on TV, in-store and print. The campaign gate-crashes the world of luxury fashion with beautiful people, confident body language and the production levels usually expected from premium Italian design labels.
The film features vintage music and follows a diverse group of stylish people all wearing glasses, in a stately home. Just as viewers start to admire the stylish frames, assuming they are designer brands, it goes on to reveal they are in fact Boots Opticians own label glasses, priced from £40.

Madeline Shaw, Head of Marketing, Boots Opticians said: "We wanted to show the world that we're not only experts in eyecare but experts when it comes to style too. This is a charming and uplifting campaign that I hope will make people smile and feel surprised that Boots Opticians has a whole range of stylish glasses at affordable prices that you perhaps wouldn't expect."
Sam Cartmell, Executive Creative Director at Ogilvy UK, said: "Boots Opticians has a surprising range of gorgeous own-brand and designer glasses - and now, hopefully, a campaign to match. 'They're Boots Darling' is a fun idea that captures how good people feel when they find the perfect frames and introduces some playful language that everyone can use when we proudly show them off."
This fully integrated campaign from WPP agencies including Ogilvy, Mediacom and Bookmark, and partner agency True Story, will run across ATL TV, print, PR & influencer marketing, 121, in-store and social.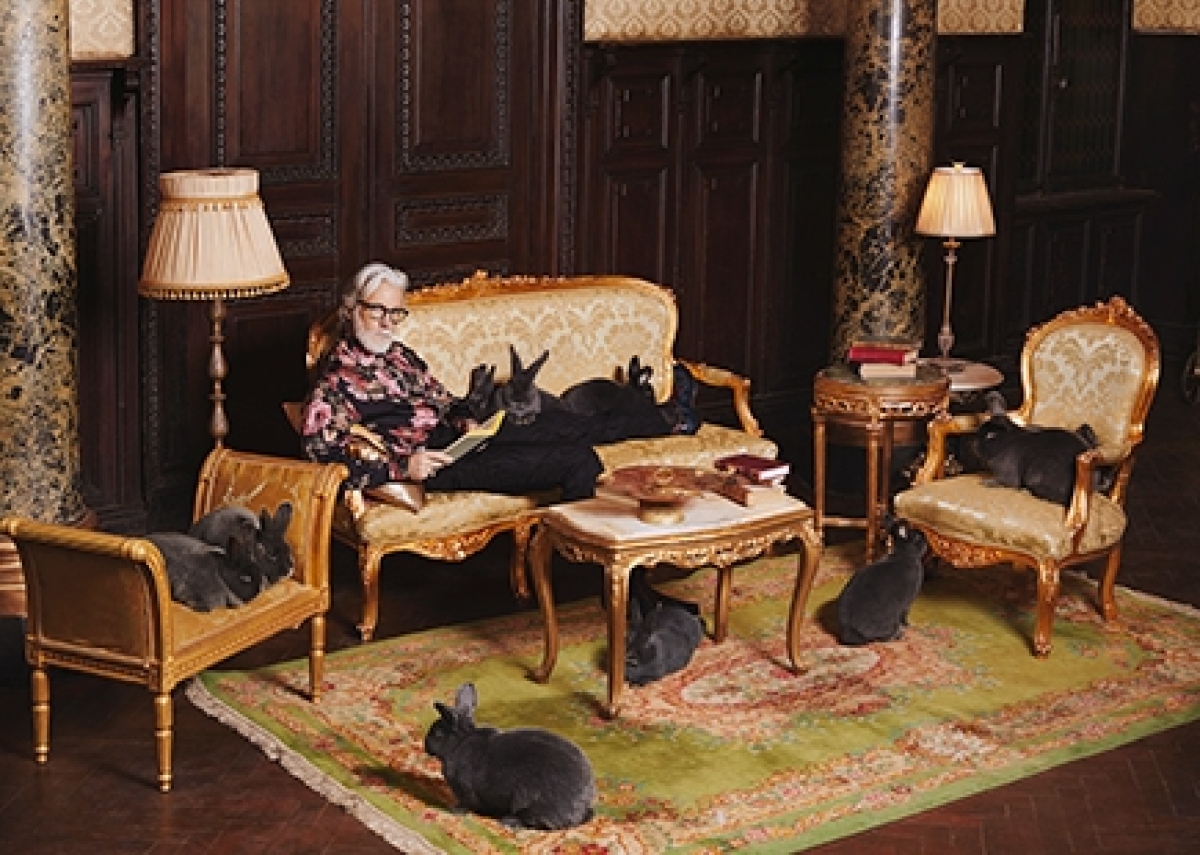 Credits
Agency:

Chief ECD: Jules Chalkley
ECD: Sam Cartmell
Creatives: Dave Anderson & Ian Brassett
Fiona Gordon: WPP Client Team Lead (UK/EMEA)
Account Director: Michele Lardner
Programme Director: Catherine Hainsworth
Social Activation Director: Thomas Wigley
Senior Strategist: Charlotte Walters
Agency Executive Producer: Sally Miller
Agency Assistant Producer: Ancika Mester
Client:
Madeline Shaw: Marketing Director
Gail Borley: Senior Marketing Manager
Joseph Cunningham: Assistant Marketing Manager
Guy Smith: Senior Marketing Manager
Production Company: Academy Films
Director: Vince Squibb
1st AD: Jez Oakley
Executive Producer: Mark W Williams
Production Assistant: Alice Hopgod
Director of Photography: Daniel Voldheim



Edit house: Assembly Rooms
Editor: Sam Rice-Edwards
Producer: Daniel Brehemy
Grade: The Mill
Colourist: Seamus O'Kane
Colour Producer: Charlie Morris
Online: GPS
Online Post Executive Producer: Annika Gustavsson
Lead VFX: Steph
Sound Design: GPS
Sound Engineer: Toby Griffin
Music: One More Music Company
Track: Guarda che luna
Artist : Fred Buscaglione
Album: I migliori anni della nostra vita '50
Music Licensing: PeerMusic Publishing, Warner Chappell Master

If you enjoyed this article, you can subscribe for free to our weekly email alert and receive a regular curation of the best creative campaigns by creatives themselves.