How this fun Channel 4 film highlights how us Brits love to complain

The Background
I once complained to a waiter that there was a fly in my soup.
"What's it doing in there?" I said to him. He inspected it closely. "I think you'll find it's the breast stroke sir" came his reply.
As a nation we love complaining.
Some research by Tetley in September 2017 reckoned that Brits spent 10 months of their adult lifetime just complaining about the weather, let alone anything else.
In November 2018, the Financial Conduct Authority's survey discovered that 72% of the population wished they were better at complaining.
And a month later, in yet another random survey on behalf of a brand to get a name check to fill out the coverage book in the PR agency's monthly report, The Society for the Protection of Animals Abroad disclosed that – shock, horror – the average Briton complains three times a day.
Who am I to complain therefore that Channel 4 used complaining as the creative springboard for its latest campaign?
The Big Idea
With the same sort of devil-may-care attitude to grievances as the waiter, Channel 4 unveiled a defiant film featuring a range of the broadcaster's actors and presenters repeating real complaints viewers have made about them.
The rationale being that, as Ian Katz, Channel 4's director of programmes, put it, "when there isn't someone complaining about one of our shows we should be worried."
In its typical quirky and off-the-wall style, 'Complaints Welcome' brings to life the weird and wonderful complaints Channel 4 has received to highlight the fact that the broadcaster loves to spark conversations.
What They Did
The 90-second film opens with Hollyoaks actor Kieron Richardson and his husband kissing in front of dinner table laden with food. He turns to the camera and says "I'm not homophobic, but do we have to have gay-kissing at dinner time?" He then promptly tears a wedge of chicken off a bone with his teeth.
The Great British Bake Off's judge Prue Leith is seen talking with her mouth full (another complaint) whilst Grand Design's Kevin McCloud regally dressed within a flamboyant setting, has his tea and biccies delivered on a tray by a builder to the complaint "he's too posh."
Out of the darkness shines rapper Big Narstie's face that's "too black," presenter Sandi Toksvig then appears wearing a Top Gun leather jacket. As she sits on the back of a motorbike, with explosions going off in the background, she says in a deep, macho voice "she looks like Tom Cruise".
The ceramic artist Grayson Perry appears in his studio as his female alter-ego, Claire. His complaint: "It wouldn't be so bad if he tried to make himself look like a normal woman!"
Created by its in-house agency 4Creative, the film also stars Catastrophe writer Sharon Horgan who "confirms my suspicion that women aren't funny," Countdown's Rachel Riley who's "outfit is totally inappropriate", Jon Snow dressed as Game of Thrones' Jon Snow because he "knows nothing", the Derry Girls who "need subtitles" and Jamie Oliver's "sausage fingers".
The film ends on chat show host Mo Gilligan who hasn't actually received a complaint. He winks to the camera, and a sparkle glints off his teeth. Viewers wishing to make a complaint are then advised to contact ComplaintsWelcome@Channel4.co.uk.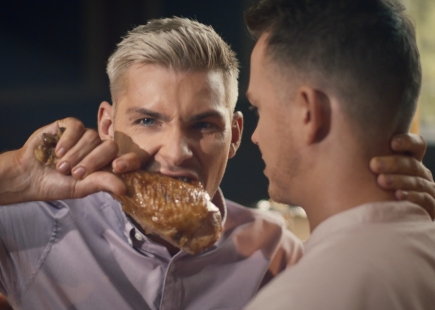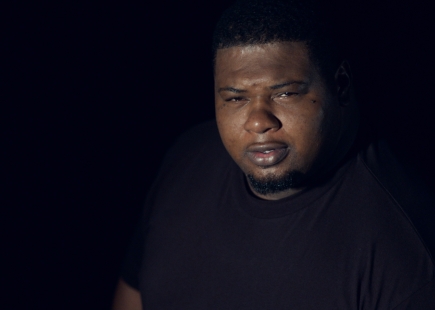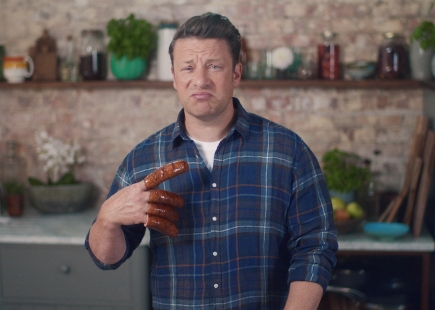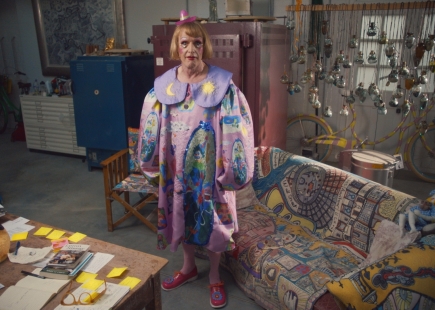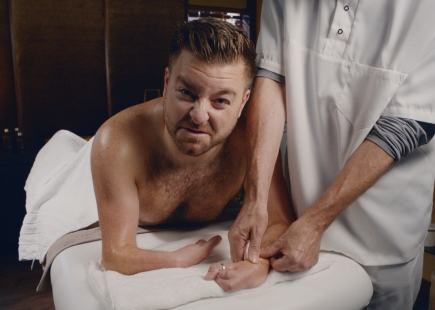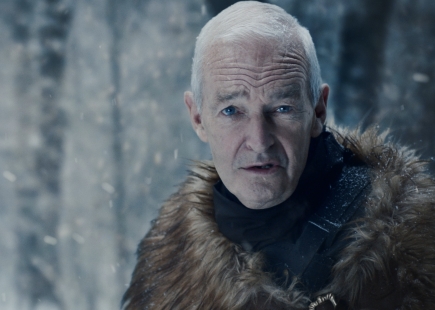 The Review
This is not an entirely original idea. Jimmy Kimmel's 'Mean Tweets' comedic trope paved the way for this type of self-critical humour (check them out on You Tube by the way, they are well worth a watch).
But the really clever thing, in my opinion, was how via the use of the complaints creative centrepiece the trail celebrates the range and diversity of Channel 4 stars whilst also acknowledging the broadcaster's remit to stimulate debate and discussion.
Ironically, a quick scan of the feedback on the film on various social channels would seem to be almost 100% positive, lauding its genius, brilliance and creative excellence.
Not a complaint about it in sight.
In Hindsight
I would have quite liked Channel 4 to make complaining even easier to do, maybe just for the duration of this campaign.
The channel could have gone to town on the whole thing, making 'how to complain' more prominent, not only on air, but via the website and app.
That perhaps would have made this feel less like a one-off film and more like an ongoing commitment to sparking a two-way relationship with its audience.
But, overall, no complaints.
If you enjoyed this article, you can subscribe for free to our weekly email alert and receive a regular curation of the best creative campaigns by creatives themselves.