'This Is It' by Rightmove and Fold7 features a real family dreaming about their new home

A campaign by Fold7
The new spot for property website Rightmove, entitled 'This is it', takes viewers on a journey of the memories a couple could have if they find their new home.

Continuing the "Find Your Happy" campaign, the ad sees a couple imagining what a new home could make possible, before turning to each other as if to say "This is it".
The ad then rewinds to the moment they find the property on Rightmove, as they click to start their journey.
Britain is moving but in an effort to 'time the market' some people wait for the 'perfect time' wracked by indecision – letting uncertainty get in the way of important personal milestones.

The campaign idea challenges this, highlighting there is no such thing as the perfect time, just the right time for you.
The centerpiece of the campaign is a 60' TV ad. Written by Verity Fine Hosken, Fold7 worked with Pulse directors DARYL to conjure a rich audio-visual landscape that dances somewhere between dream and reality, filled with imperfect and relatable moments. Featuring a real family, the film is uplifting and intimate.
As the film concludes, it reinforces the moment a couple could find their perfect future home. The ad concludes with the final title: "No perfect time, Just the right time. Rightmove."

Ryan Newey, CCO Fold7, says: "When it comes to buying a home the rational arguments have to give way to what you feel. 'This is It' focuses on the moments that make a life, in all its messy wonderfulness".

Iain Kennedy, Head of Marketing at Rightmove, adds: "We all know there's never a perfect time to move home – some moves are out of necessity for a bigger space, others because of a desire for a garden or new location - and so our new ad gives home-hunters the chance to picture where they could be happy, without waiting for the perfect time to come along. The housing market has been extremely buoyant since it was able to reopen a couple of months ago but there is still a lack of stock and a need for more sellers to come to market to help keep things moving. By encouraging moves, particularly amongst those that already have a property to sell, we hope to help stimulate stock levels further.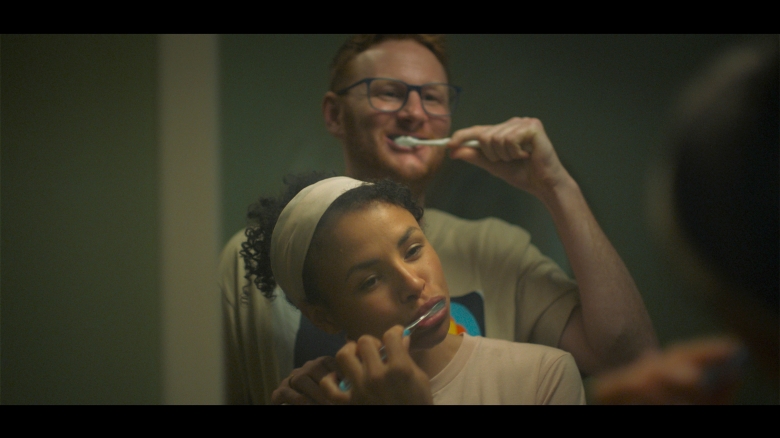 Credits
Client: Rightmove
Head of Marketing: Iain Kennedy
Agency: Fold7
CCO: Ryan Newey
Creative Team: Verity Fine Hosken & Ryan Newey
Producer: Max Di Nunno
Strategy Director: Yelena Gaufman
Head of Account Management: Sarah Kay
Account Management: Tim Abayomi-Cole
Prod Co: Pulse Films
Director: D.A.R.Y.L
Producer: John Bannister
DOP: Ben Fordesman
Offline Editing: Tenthree
Offline Editor: Billy Meade
Edit Producer: Ed Hoadley
Edit Assist: Blaine Pearson
Post-Production: Black Kite Studios
Post-Producer: Amy Richardson
Colourist: George K
Audio Post-Production: Wave Studios
Sound Engineer: Ed Downham
Sound Producer: Beth Tomblin