Tiny Tinie performs whoppa on a Whopper

Burger King has teamed up with one of the most legendary UK rap artists, Tinie, to offer a bespoke virtual performance of the music maestro's summer anthem Whoppa… on a Whopper ® .
For a limited time, Burger King ® UK customers will be able to scan a special QR code on their Whopper ® burger, which will generate a miniature of Tinie, performing his latest hit 'Whoppa', with the iconic signature burger as his stage.
In a flame-grilled new frontier for the music industry, Tinie brings the energy and flavour of his latest single to the masses through an innovative and world-first format. From today, anyone who purchases a Whopper ® can interact with a hyper-realistic, digital Tinie, in an intimate 360 performance.

The miniature concert, created by BBH and produced in collaboration with Dimension Studios, is believed to be the smallest gig ever, and will be the closest many of us have come to a live performance since March this year, when all festivals and shows were inevitably cancelled.
Tinie said: "When we made this song, the vibe was all about summer time and bringing that Latin heat and energy to the UK music scene – not so much about burgers! But when Burger King reached out on Twitter, we immediately knew we just had to collaborate. Of all the ways I'd be launching a single in 2020, I couldn't have predicted that it would be through a performance on top of a flame-grilled Whopper!"
Katie Evans, Marketing Director for Burger King ® UK, commented: "As soon as we heard about Tinie's Whoppa song, we couldn't help but dream up innovative ways to get involved. Of all of the ideas, this was the one that really brought a smile, and we're so glad we're able to offer our Whopper as a stage at a time when we could all do with a bit of fun and frivolity."
Stephen de Wolf, Chief Creative Officer at BBH London, said: "In a world with no live music, we wanted to give everyone the opportunity to experience an exclusive gig from one of the country's biggest rap artists. And what better stage to do it on than a Whopper. I can't wait for the nation to watch a tiny Tinie performing his new track Whoppa on a Whopper."
Tinie will be performing on all Whopper ® burgers sold across the UK from 28 th July and into August.
For further information, please contact lara.price@bbh.co.uk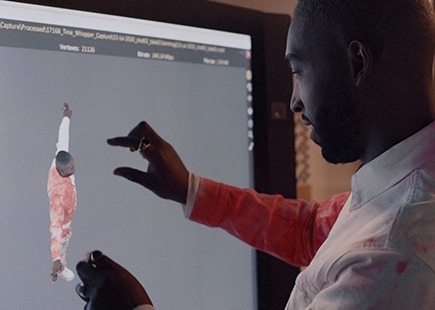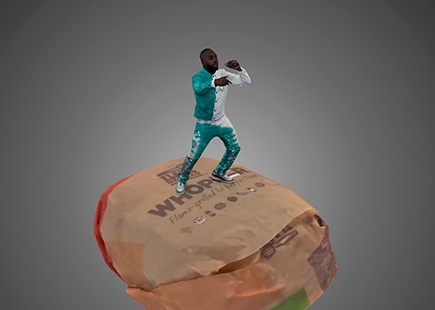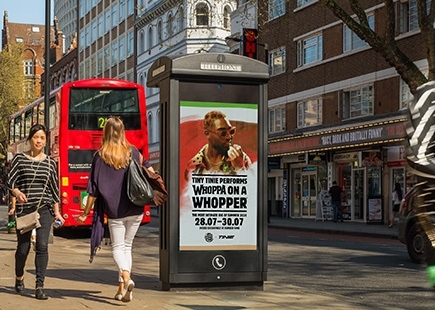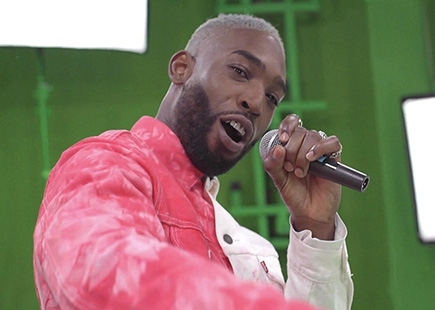 Creative Credits
Burger King CMO: Katie Evans
Burger King Brand & Communication Director: Soco Nunez
Creative agency: BBH
BBH Creative Team: Ben Edwards & Guy Hobbs
BBH Creative Director: Felipe Guimaraes
BBH Chief Creative Officer: Stephen De Wolf
BBH Social Creative: James McComb
BBH Strategy Director: Saskia Jones
BBH Strategist: Laura Casado Cisa
BBH CEO: Karen Martin
BBH Account Director: David White
BBH Account Manager: Laura Huber
BBH Account Executive: Lwimbo Malanda
Production Credits
BBH Head of Production: Stephen Ledger-Lomas
BBH Head of Digital Production: Richard Atkins
BBH Head of Film Production: Victoria Keenan
BBH Film Producer: Georgia Dickinson
BBH Lead Music Supervisor: Hywel Evans
Design Credits
BBH Head of Design: Ross Mawdsley
BBH Designers: Ali Freeman, Josh Bailey, Christian Tunstall
BBH Head of UX: April Felker
Social Film Credits
BBH Producer: Georgia Dickinson
BSS Photographer: Korrie Powell
Production Company: Dimension Studios
Head of Production: Adam Smith
Post Supervisor: Adrianna Polcyn
Digital Imaging Technician: James Gadd
1st Assistant Director: Sarah Pearn
Studio Coordinator: Toby Hyder
Partnership Director: Lauren Dyer
SNK Films, 2nd Assistant Director: Sophie Kenny
Soundnode, Sound Playback Operator: James De Taranto
Bully Entertainment, Lead Project Manager: Olga Hasta
Bully Entertainment, Doer of All Things: Landon Hood
Bully Entertainment, Key Accounts & Comms. Director: Ola Dinh
Bully Entertainment, Creative Director / Founder: Carlson Bull
Audio production: String and Tins
Audio Post Producers : Alina Miroshnichenko, Charlie Howard
Sound Engineer : Lawrence Kendrick
PR Agency: Frank
Client Services Director : Laura Crompton
Account Manager : Bill Collier
Senior Account Executive : Meral Taze
Account Executive : Hugh Royle
Account Executive : Rosie Barrett
Social Media agency: Coolr
Account Director: Lauren Sarginson
Social Creative: James Parker
Social Executive: Ben Ravenscroft
Disturbing London
Dumi Oburota - Founder/CEO - Disturbing London
Sandy Cheema - General Manager - Disturbing London
Warner/ Parlophone:
Casey Amber - Marketing Manager - Parlophone
Anya Du Sauzay - Head of Audience & Engagement - Parlophone
Catherine Roe - VP Strategic Marketing and Partnerships - Warner
Hypebrid
Jason Edwards-Buhari - Managing Director - Hypebrid
If you enjoyed this article, you can subscribe for free to our weekly email alert and receive a regular curation of the best creative campaigns by creatives themselves.