Whether you work in advertising or not you will have been touched by the power of Paul's ads – here Oliver Short shares some lessons from the great man
An Advertising Great
Advertising lost one of its greats when Paul Silburn passed away two weeks ago.
Paul's influence on the industry was palpable and wide-reaching.
Whether you work in advertising or just mistimed pressing the fast-forward button during the X Factor break, you'll have felt Paul's inspiration and influence.
You only have to reminisce about that ad, with that catchphrase and in less than six degrees of separation, more often than not, you'll find Paul.

I'm not going to pretend to have known Paul inside-out, nor attempt to regale his early successes or rise to the phenomenal writer and jokesmith he was. There are those far better equipped to tell those stories.
I merely want to share my personal experience of meeting Paul and what I learned from him. If those reading this see a morsel, a cheeky nugget that they could take away with them, then, cool. If not, that's cool too.
But the next time you're staring at that blank Word Doc with that pulsating cursor, or that untouched scamp pad, you might hear Paul's wise words, and they were wise.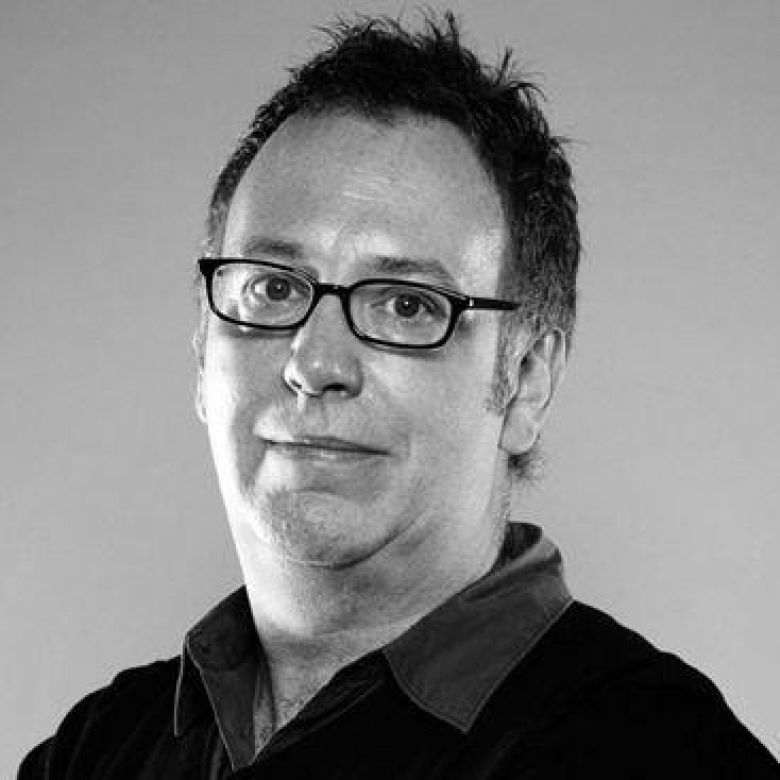 I first met Paul in 2003, through the more recognisable guise of Peter Kay in the John Smiths 'No Nonsense' campaign.
Back then, I didn't even know what advertising was, let alone who Paul was. All I knew was that my Dad and I would exchange "...'Ave Itttts..." around the house. This is a characteristic of Paul's work, which I think a lot of us working in the industry sometimes forget – the power of populist.
As well as being awarded and recognised across the industry, Paul's work is also populist.

Its accessible and hilarious – and he wore this like a badge of honour. Tapping into a character or situation we can relate to gives his work a knowing quality and power.
Quite often, as a creative, you write a script, you layout your scamp and think just before it goes to the client, this could be the best this is going to be... These jokes are the funniest they could be, this layout is the cleanest it could be, this edit is the best cut it could be… Paul taught me that this isn't always the case.
This brings me to the first (and biggest) lesson Paul taught me: Embrace the problem.
The client is always going to want their brand in the first 3 milliseconds of your film.
Ask any creative and this would be a 'DISASTER!?'.
Ask Paul and this would be an opportunity.
I actually met Paul in 2016, shortly after he returned to BBH after a 20-year hiatus (a break from BBH, not from writing brilliant advertising!) and shortly after I'd been hired.
I'd pop into his office and chat (and laugh) with him. I remember telling him some of that feedback I'd received on some Alpen scripts. He listened and said, "how else do you think Skittles gets away with the madness in its ads? It name-checks the brand in the first few seconds – then it can do whatever it likes."
He was right (wise, told you!).
Sometimes the parameters we allergically react to can actually make the work better.
'But that's just branding, there are powers out of one's control that can ruin your ad', I hear you say. Fair. All I'm saying is try to lean into the problem, it might just make things better.
A classic
One of my favourite John Smith's ads is 'Snooker Table' in which no-nonsense Kay tries to ship his far-too-young-for-an-Old-People's-Home Mum, off to an Old People's Home. She's having none of it and replies, "Are you mad? I'm 55." To which Kay memorably says, "I know, but I've 'ad a word with them, they'll take yer!". I can't remember when I first saw this, but I remember thinking that's f*cking brilliant comedy writing.
The joke just gets funnier and funnier.
It was only recently that I discovered that this actually came from a legal issue with the original script. For the ad to run, the mum had to be below a certain age. We have the luxury of only ever knowing the ad like it is, but I think writing out of this problem and landing on that funny exchange, makes it.
John West
When it comes to Paul Silburn's work you can't really mention one John without the other. For this we go slightly earlier in Paul's career.
We go West. We go John West.
John West 'Bear' is one of the most loved and shared pieces of film in advertising – picking up multiple awards, including a Gold at Cannes. It was loved and shared outside of advertising too, in the 'real world', as one of the first films to genuinely go viral.
Again, this didn't come without its hurdles. Budget restrictions meant that the bear suit they had looked like, well, a bear suit, so they couldn't get too close in filming. Leaning into this, Paul and Director, Daniel Kleinman decided to shoot on a long lens. This, paired with the dulcet tones of a David Attenborough-esque voice over, pushed it to feel more like a nature documentary – making the rug-pull even more surprising and entertaining.
The rest is history. So, embrace the problem.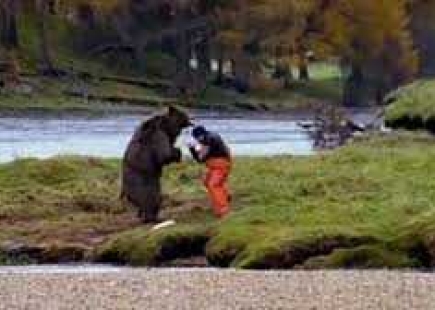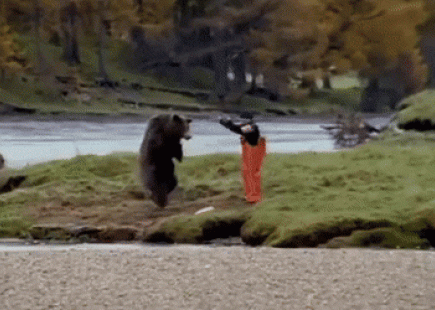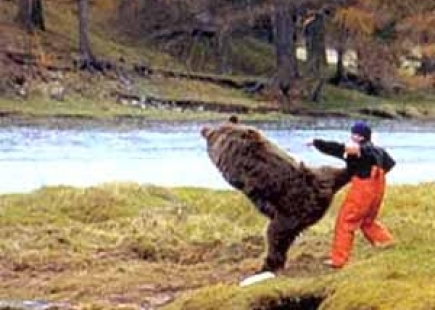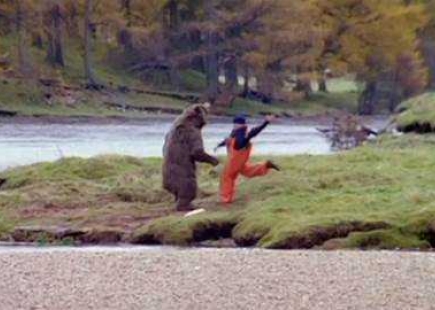 Think 'campaign'
'Bear' is undoubtedly a great ad. But the next lesson Paul taught me:
Don't write ads, write campaigns.
'The Lynx Effect', 'Withabix/Withoutabix', 'No Nonsense'. Yes, they all have their iconic executions, but they are all big ideas; demonstrations of big thinking that creatives can take on and write the next 'Snooker Table'.

Another time I popped into Paul's office, he was staring at his wall, roughly in the direction of a pitch brief he'd pinned up. Without naming names, the brand helped small businesses and the brief was around the insight that small business owners see their businesses as anything but small. We chatted about it, we chatted about something else.
Then he said, "Thing is, everyone's always on about 'The Next Big Thing'... 'Oo, you see that? That's gonna be The Next Big Thing', but what about 'The Next Small Thing.'
I don't know if he ever presented this, but I knew there and then, that I was witnessing big thinking first hand. Something that didn't start with a character, a situation or a joke.
Something that started with a big thought.
This was Paul. Talking to those who knew him best, they'd say he was brilliantly methodical in his thinking. Get this right, and then the funny will follow.
'Shhhh'
Funny was Paul's language and it brings me to the last thing Paul taught me (well, not the last thing, but I'm reaching my word limit): Build a Library. Paul's mental glossary of reference was encyclopedic.
You'd be trying to describe a joke, a cut, a rug-pull, and he'd be able to pluck out a reference that nailed it. When it confirmed that your idea hadn't already been made, it was brilliant, when it confirmed that it had – not so much!
He showed me The Natural Confectionery Company's 'Bring On The Trumpets', Starbucks' 'Glen' and Toyota's 'Nothing Soft Gets In'.
They're funny ads, but like all great creatives, it showed me that Paul had an appreciation for other great work that he had nothing to do with (it was usually hilarious).
So, build a library. Paul's work is in mine.
If you enjoyed this article, you can subscribe for free to our weekly email alert and receive a regular curation of the best creative campaigns by creatives themselves.