TV spot by VCCP celebrates year two of Cadbury's 'Secret Santa' Christmas campaign

BOAST is a place where you can find out about recent creative campaigns.
It is essentially a space where agencies can tell us about the new work they are proud of; blowing their own trumpet, so to speak.
Here's the latest from the creative world as we know it.
A campaign by VCCP
Following a successful launch in 2018, Cadbury's Secret Santa Postal Service returns this month with a new TVC, celebrating the generous ritual of secret gifting to a loved one.
Cadbury's Secret Santa Postal Service activation is back for a second year touring 10 cities around the country letting people send chocolate secretly to someone they love, for free.
To mark the launch of the Postal Service on Saturday 23rd November in the Isle of Wight, a new TVC will air from Friday 22nd November, capturing the magic of the postal service tour from a preview pop up earlier this month.
Cadbury's creative agency, VCCP, have created a 20 second spot, filmed on location at the St Alban's Secret Santa Postal Service, showcasing the live activation and featuring interviews with excited participants. The film goes live across TV, VOD and social on 22nd November.
The campaign's media was handled by Carat.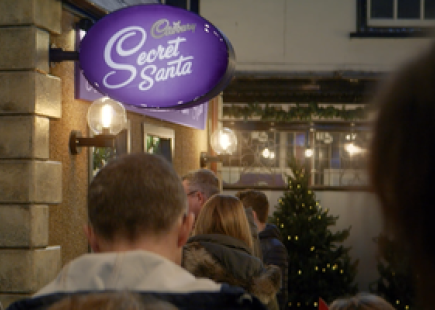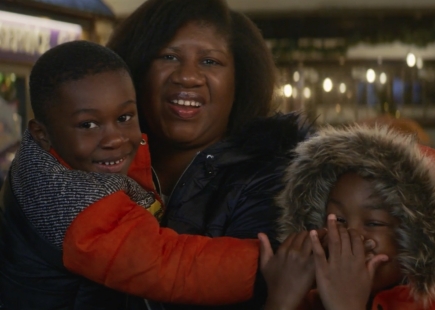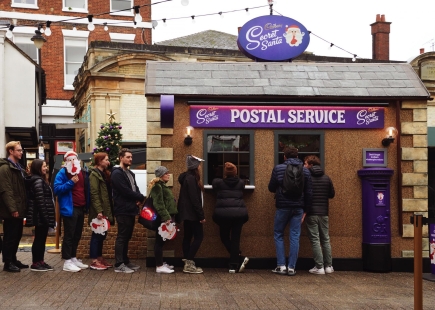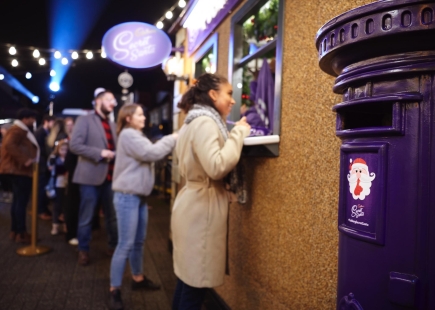 Markéta Kristlová, Senior Brand Manager, Cadbury Christmas said, "This film captures the magic of Christmas. Last year we saw how much the public enjoyed sending secretly to those they love and we wanted to celebrate this magical experience".

Chris Birch and Jonny Parker, Creative Directors at VCCP added, "We're chuffed that Cadbury Secret Santa is back and bigger than ever. Throughout December, the nation will be waking up to mysterious purple packages full of chocolate on their doorstep – with no idea who sent them. It's a lovely generous thing. It must be Christmas or something."
Credits
Date of launch: 22nd November - TV / VOD 2nd December – YouTube
Title / project: Cadbury Secret Santa Postal Service
Agency: VCCP
Client name and job title: Markéta Kristlová - Senior Brand Manager
ECD: Darren Bailes
Creative Directors: Chris Birch & Jonny Parker
Associate Creative Directors: Daniel Glover James & Elias Torres
Creative Team: Simon Allen & Patrick Silla
Agency Producer: Frank Hanrahan
Integrated Producer: Romana Kit
Production company: VCCP Kin
Director: David Stoddart
Producer: Frank Hanrahan
Director of Photography: Tom Turley
Post Production/ Editor: Amy Daneel
Sound Design: Andy Humphries @ Bark Soho
Colourist: Steffan Perry @ Framestore
Exposure: TV / VOD / YouTube
Media: Carat
Senior Account Director: Gen Hole
Senior Account Manager: Catherine Tilley
Joint Head of Planning: Nicky Vita
Senior Planner: Alana King