Uncommon talks to Creative Moment about the making of its recent multi-channel TV spot

Uncommon's 'Our stories are your stories' is a unique collaboration between the BBC, ITV, Channel 4, and Channel 5 in an historic TV first.
They have come together for the first time to share a special film for all viewers at the same time across their biggest channels. In total, 21 channels simultaneously broadcasted the film on 8 July.

It generated quite a bit of conversation and has been widely acclaimed.
Lucy Smith, co-founder and publishing director of Creative Moment had a chat with Sam Walker, director of the film and executive creative director at Uncommon, for a behind-the-scenes look at how this rare moment came about.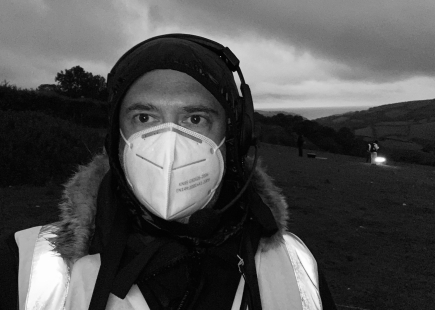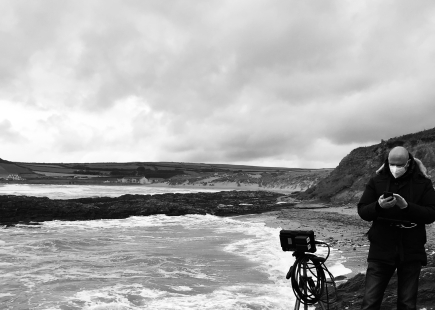 Lucy Smith: As you shot this under Covid regulations, what challenges did you face/overcome?
Sam Walker: Pulse and my producer Neil Andrews did an amazing job and devised a production approach that would help us achieve the scale we needed, while still working within strict Covid restrictions.

We shot with a tiny crew, a fraction of the size of a normal crew, that meant we were very nimble and could shoot in many more locations than would have normally been possible.

LS: Tell us about the idea, how it evolved, and the one thing you want viewers to take from the film, above all else.
SW: The idea remained relatively unchanged all the way through. The brief was to create a film celebrating and championing the lives and stories of the country that are shared across our screens every day.
The public service broadcasters reflect and inform our story in a way that very few others can. Their role in our lives and culture is almost without comparison.
We wanted to present the footage people know and love in a way that would make them reappraise what they were looking at.
This is a portrait of the country told through its people, its locations, and its stories.

This is the Great British story.
LS: It's a rare TV moment to have the film broadcast across so many channels, at the same time. How did it feel to be involved in this 'TV first'?

SW: It feels a real privilege to have the roadblock running across 21 channels simultaneously.
It's something that has never been done before so we felt a real responsibility to get the film right. It's a once in a lifetime, singular broadcast moment.
LS: What did you enjoy most about creating this work?
SW: It was exciting working with such a small, brilliant crew to take on a project of this ambition.
It was back to the basics of film making, talented individuals in each department all working super hard towards making the film as good as it could be.
It's not often that projects like this happen and it's almost never that they do under these circumstances.
There were no passengers on this shoot, every crew member had a job to do and we relied on them to do it brilliantly.
LS: Are there any plans to collaborate again in the future?
SW: I don't know but I think everyone's pleased with what we collectively achieved.
We put out a film with a unified public service broadcasting voice and that is something we can all be proud of.
If you enjoyed this article, you can subscribe for free to our weekly email alert and receive a regular curation of the best creative campaigns by creatives themselves.