Uncommon x Earl of East create candle series 'Scents of Normality' to remind us of the places we miss most

BOAST is a place where you can find out about recent creative campaigns.
It is a space where agencies and creatives can tell us about the new work they are proud of; blowing their own trumpet, so to speak.
Here's the latest from the creative world as we know it.
A campaign by Uncommon
While the impact of Covid-19 continues to affect many businesses across the UK, the hospitality industry faces a particularly uncertain future, having sustained lasting impact from the pandemic including widespread closures, job losses, reduced hours and reduction in pay.
To help support these workers who are suddenly facing hardship, Uncommon Creative Studio and home fragrance brand Earl of East have collaborated on a unique series of scented candles, to help raise money for charity Hospitality Action.

'Scents of Normality' is an exclusive collection of luxurious candles that smell like the places we miss most during lockdown.
This limited edition range of soy wax candles is available to order right now, and comes in three evocative scents, reflecting some of the nation's favourite hangouts: The Local, The Cinema and The Festival.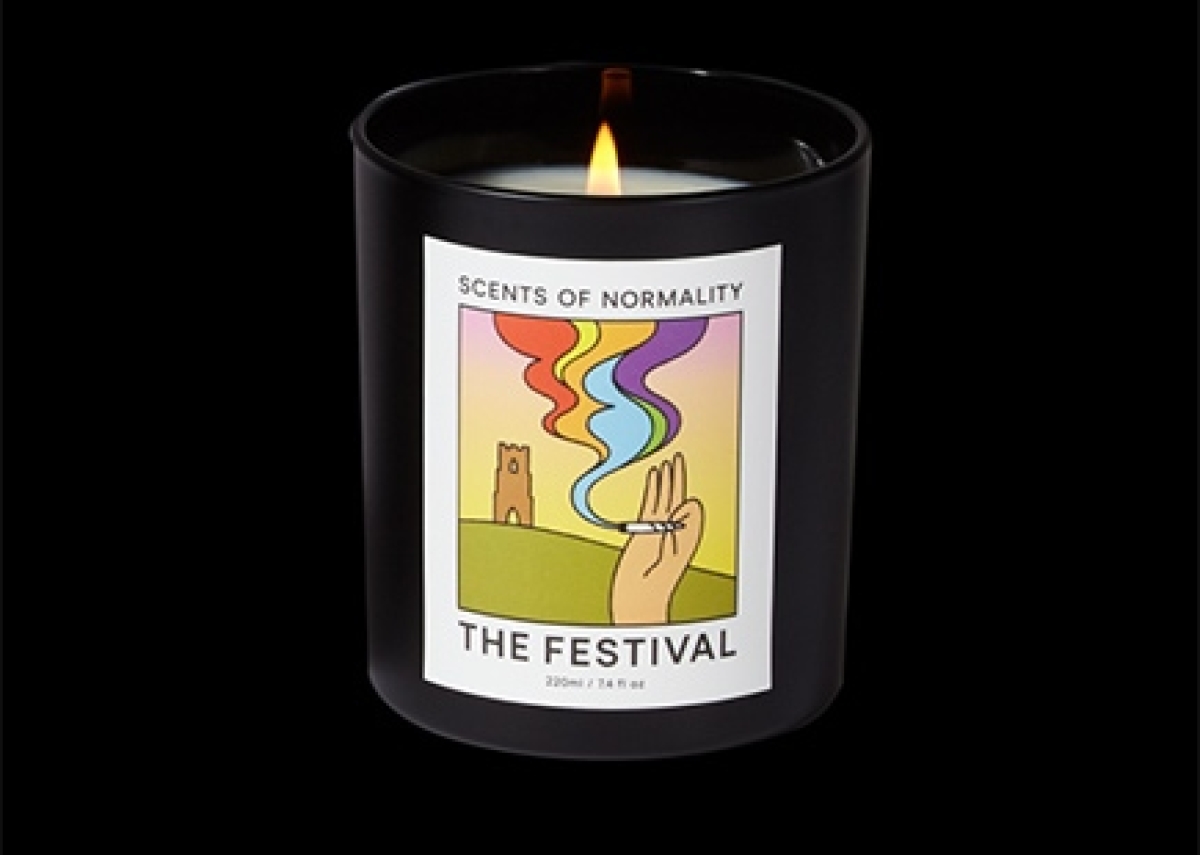 The Cinema. The Local. The Festival.
The packaging hints at each scent exploring the truthful environment of these much-missed everyday places.
The Cinema scent is described as a heady fusion of popcorn, foam banana and the allium tang of adolescent boredom.

The Local embraces notes of spilt beer, urinal block and cheap rosé freckled with cigarette ash.

And finally, with annual music-goer favourites, such as Glastonbury, Lovebox and the Isle of Wight Festival cancelled this year, The Festival fragrance celebrates their spirit with a resonant bouquet of cut grass, sun-warmed cider tied with a ribbon of sweet cannabis smoke.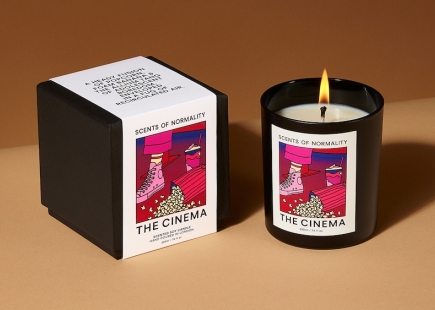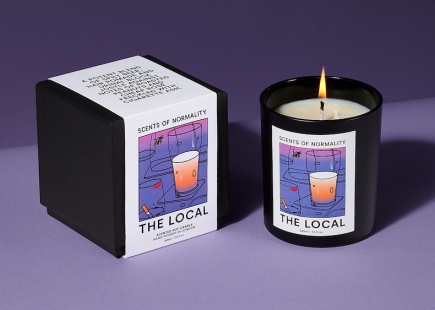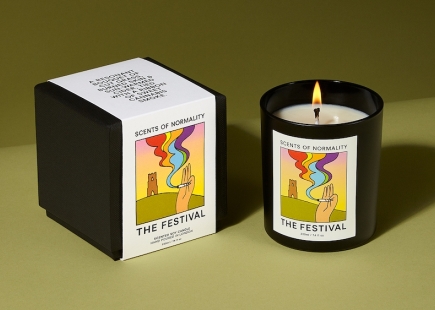 Nils Leonard, co-founder, Uncommon said: "As a studio, building products and brands that people genuinely care about has never felt more important. At Uncommon, we've created brands such as HALO Coffee, with sustainability and purpose at its heart. We're thrilled to bring these products to bear and support the hospitality industry, who have been so dramatically impacted by Covid-19."
Niko Dafkos, co-founder, Earl of East added: "Scent has a unique way of conjuring memories and transporting us to places we'd love to be. From the cobbled streets of Copenhagen to the Onsen baths of Japan, Earl of East's scented candles are all inspired by travel. Whilst we can still dream about these far flung destinations, it's actually the places closer to home that we miss the most. Having the opportunity to recreate the essence of these familiar haunts whilst also supporting an industry that has been hit so hard by the crisis is a real honour."
Buy for charity. Burn for normality. All profits donated to Hospitality Action
Each aroma has been brought to life with the artful help of acclaimed illustrators from the global design community.
Portland-based illustrator and graphic designer, Lan Truong, captures a hazy summer festival with her distinct and playful style.
London-based illustrator, Thomas Hedger, reflects the relatable grubbiness of the everyday local pub.
And Vancouver-based designer, Victoria Sieczka, colourfully evokes the spilt-popcorn stickiness of a trip to the cinema.

The playful scent descriptions of each candle will run as print ads later this month in an effort to raise awareness and continue to encourage donations to Hospitality Action's appeal.
Every candle sold supports Hospitality Action's incredible work in helping people in the hospitality industry through the hardships of lockdown and beyond.

View full collection here.

To donate and find out more about the charity please visit:
www.hospitalityaction.org.uk/donate
Credits
Creative Studio: Uncommon Creative Studio
Candle Makers: Earl of East
Charity Partner: Hospitality Action
Photographer: Catherine Losing
Illustrators:
The Festival illustrated by Lan Truong
The Local illustrated by Thomas Hedger
The Cinema illustrated by Victoria Sieczka
Printers: Tod

If you enjoyed this article, you can subscribe for free to our weekly email alert and receive a regular curation of the best creative campaigns by creatives themselves.