United Nations World Food Programme uses the power of cinema to tackle global hunger

The Background
The brief from the editor of Creative Moment is consistent. Find something to review, about which you feel passionate.
It is not difficult to become passionate and angry about children dying through famine, malnutrition, poverty, war or other needless human tragedy – but it's much more difficult to do something about it. Just look at what is going on in Yemen and the sense of helplessness when viewing the images of the school bus (with most of its occupants) blown away by a Saudi missile.
So, it is hugely uplifting to see the campaign launched by The United Nations World Food Programme (WFP) aimed at stirring global audiences into action to tackle global hunger.
The campaign launch coincided with the annual United Nations General Assembly session in New York and has been running on cinema screens across 28 countries, thanks to the support of Sawa, the Global Cinema Advertising Association, as well as on Facebook and Instagram.
The Big Idea
The most difficult challenge, when facing a creative opportunity such as this one, must have been how to avoid the obvious.
Most news reports on famine begin with the warning that 'viewers may find some of the images distressing'. The pictures of children suffering from extreme malnutrition never fail to shock. And it is this response that many creative people, and I would count myself one of them, have looked to exploit to create the level of impact that stimulates a donation.
So, it was a brave move, in recognition of the fact that perhaps we have all been satiated by this type of publicity, to not only move away from route one, but also to find a way into the story of children dying from hunger, which when shot like a Hollywood movie is even more shocking than a toddler, who is little more than skin and bones, on its deathbed.
You could say that it's what it's not that makes it what it is.
What They Did
What the WFP did was to ask Sir John Hegarty for help.
What more intelligent choice is there if the desired outcome is to find and ruthlessly exploit a new insight in an already well-trodden storyline?
Hegarty, rather than showing the horror of a child starving to death, has undertaken a study of the repercussions of early death in a single-minded pursuit of a narrative designed to awaken us to the potential that is lost every time a child dies of hunger.
The scene for the story is a fictitious over-crowded press conference, with journalists competing with each other to gain the attention of an African lady named Miriam, and interview her about her breakthrough scientific work that is saving millions of lives. Yet, as she speaks we learn from Miriam that, in reality, there was no medical breakthrough.
The conclusion, when it is revealed that the young woman in the press conference is no more than an illusion having died of starvation when she was eight years old, is deeply disturbing.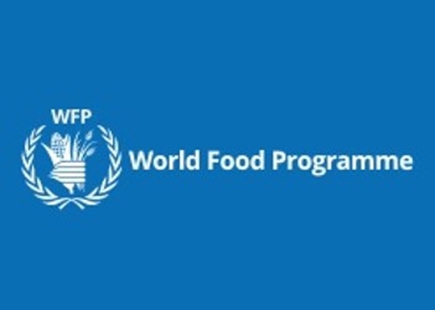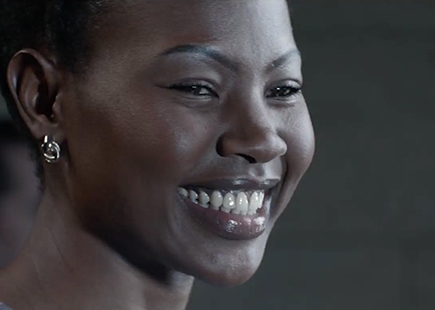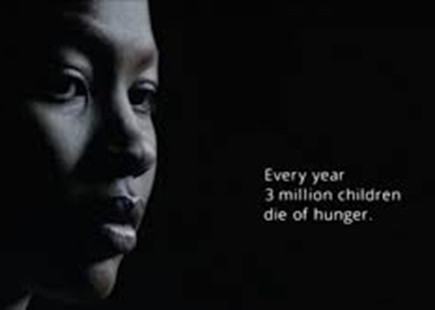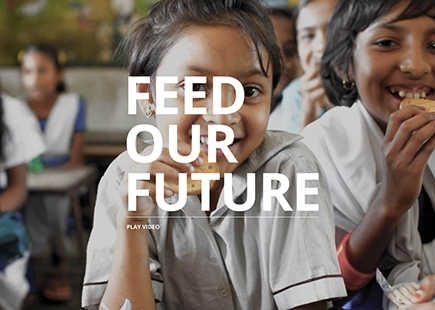 The Review
It was philosopher Marshall McLuhan in the 60s who came up with, and is probably best remembered for, his observation that 'the medium is the message', a view well understood by a practitioner as experienced as Hegarty.
I suspect that the fact that the primary medium was to be cinema, as a result of the support offered by Sawa to WFP, had a significant effect on the way Hegarty executed his idea.
Whilst the main benefit of cinema is that you have a captive audience, the downside is that the competition for attention on the screen is often with glossy car or drinks ads and indeed the feature film itself. And it was with this in mind that Hegarty's company, the Garage, went to Hollywood film director Lynne Ramsay and Somesuch & Co.
The result is a beautifully shot film that stands up as its own mini feature.
The quality of production is unlike any other charity advertising I have seen or been involved with.
The performance of the lead character, Gladys Kyotungire, is sublime. As a viewer, you are totally drawn into her story and her breakthrough scientific achievements, so it is all the more shocking when you discover this potential was never fulfilled – it never happened.
I suspect that the other need for WFP is to build a brand. Unlike Unicef, whose brand has a profile, WFP is relatively unknown and has some catching up to do. It will take some time, but what a great first step.
In Hindsight
I doubt that this idea could be improved upon, nor its execution.
Having set up in the press conference that Miriam's discovery could save up to a million lives a year, which we hear through the hullabaloo and chaos of journalists clamouring for an interview, her voice takes over as she tells us, 'But there is no discovery… there is no breakthrough… I did not go to medical school… I did not get an education… I died of hunger at the age of eight'.
The realisation that it is all an illusion is shocking and all the more extraordinary when you read on the WFP website the story of Gladys Kyontungire, who plays Miriam. At the age of four in Uganda, she went missing, abducted by the person who was supposed to be looking after her and her siblings. She could have become a victim of child sacrifice or sold to another family. Thankfully, she was found after three days.
The call for action is to go to Share the Meal, the world's first app on global hunger, where you can discover that hunger and malnutrition represent the number one risk to health worldwide, greater than AIDS, malaria and tuberculosis combined and it's solvable at a cost of $0.50 per day to feed a child.
My only concern: the branding is a problem. Even at the end of writing this review, I am struggling to remember what WFP stands for.
If you enjoyed this article, you can subscribe for free to our weekly email alert and receive a regular curation of the best creative campaigns by creatives themselves.