Vicks uses the true story of a Philippines' boy born with HIV to show the power of love

The Background
When you're a brand whose very essence is centred on trust and family, it would be quite easy to create something fairly conservative with scenes of 'normal' family life that most people can associate with.
But if you want to really get cut-through and make people realise that the family unit these days is not the same for everyone, you need to be a little braver.
P&G's Vicks brand in the Philippines took on that challenge.
The Big Idea
This latest four-minute online film was the third in an overall campaign called 'Touch Of Care'.
Like the previous two, this one called 'Just A Boy', was based on a true story which the agency had researched. The aim was to redefine what care really means within the family in modern times.
In the Philippines, Vicks is seen as an essential aid by mothers in the upbringing of their children and has been used from generation to generation.
But this ad ignores the soft, cuddly idea of care and goes with a very thought-provoking, intense angle.
For those of us with children, the very thought of your child suffering any sort of serious illness is almost too much to contemplate, but when that child is firstly not your natural child and secondly the illness is HIV, it really does shout 'this is what care really is'.
What They Did
As mentioned, this is a true story of a young boy who is handed as a baby to Agnes, a friend of his mothers who unfortunately dies from HIV.
In four minutes, the film shows Agnes bringing the boy up as she has to deal with prejudice and discrimination as the boy grows up. Even the simple enjoyment of a birthday party is a trial for her as parents of other children shun him. It's the same lack of understanding and education we saw here when HIV first surfaced.
As I watched the film first time, I completely forgot that Agnes was not his natural mother such was the level of care and love she gives him and was drawn into the story completely. The ad finishes with titles announcing that the HIV is dormant within his system, so he is able to fulfil a lifelong ambition and attend school with other kids his age.
This Hollywood style ending is then brought back to the real world with a shot of the real Agnes and the boy as they are today.
Powerful stuff.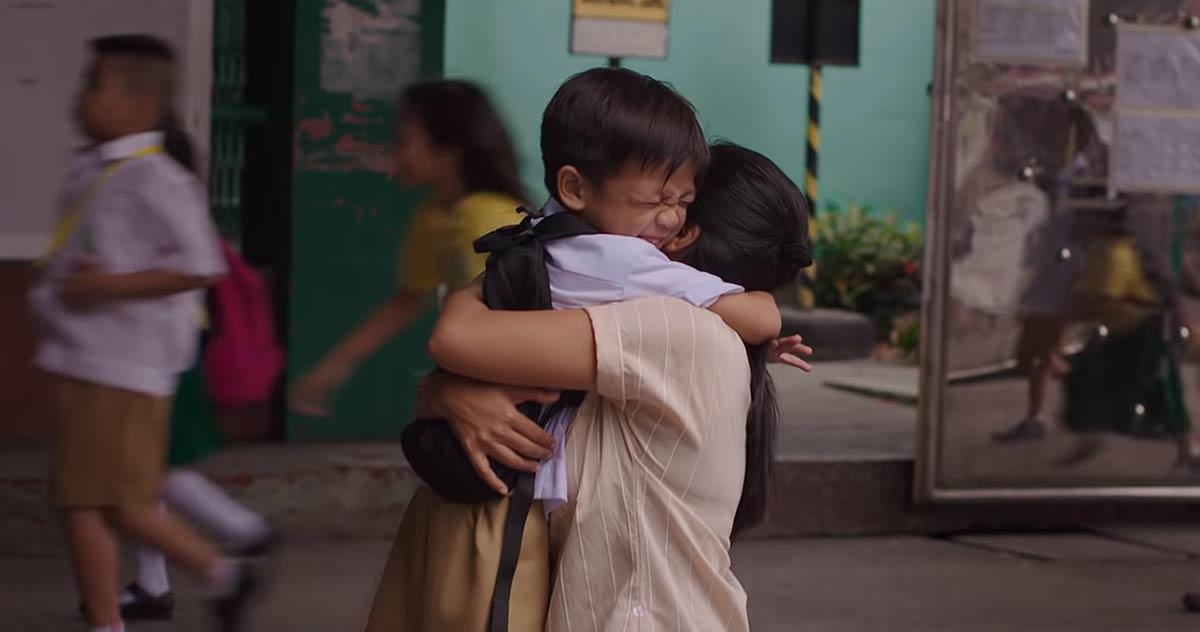 The Review
It was interesting to see that HIV is still an issue in countries around the world and it's good that awareness of it is still happening.
But this is not really a film about HIV. It's about the intensity of care and depth of love a mother gives her child. Even though the child is not naturally her own.
So, if the brief was to reinforce the meaning of care which I believe it was from what I've found researching this piece, Publicis Singapore really nailed it with this film. Yes, it could be seen that the product (which you never actually see) is secondary to the whole thing, but this is a brand piece in the true sense of the word. And a good one at that.

In Hindsight
I know there will be people watching the film after reading this review who may find it overly emotional and maybe predictable. I can see that.
But for me, I engaged with the story, was drawn into the story of Agnes. And yes, I did find it quite emotional so don't feel embarrassed if it chokes you up too.
If you enjoyed this article, you can subscribe for free to our weekly email alert and receive a regular curation of the best creative campaigns by creatives themselves.