When will virtual, augmented and mixed reality be an actual reality?

threesixty° is an insight series presented by creative agency KRPT°. It explores key cultural topics, giving brands an overview of emerging industries and helping them understand what the opportunities are for collaboration.
Founder Mitun Thaker will be taking a look at some of the most relevant topics over the next few weeks in this series exploring where we are now with various technologies, but most importantly, what the future could look like.

Here, Mitun shares his views on Virtual Reality, Augmented Reality and Mixed Reality.
"I don't think it's a 2020 thing. But hopefully it's not a 2030 thing."
This is what Facebook's Mark Zuckerberg had to say about VR.

In 2012, the Oculus Rift virtual reality headset was presented at gaming conference E3.
The device created so much buzz that Facebook purchased Oculus VR in 2014, and virtual reality gaming was touted to be an inevitable feature of the gaming experience by 2020.
However, as we enter a new decade, this dream is not much closer to being a reality.
The 2016 release of PlayStation VR did begin to realise the possibilities of VR gaming.
A host of other headsets have followed this, including the Oculus Rift S in 2019. However, the technology has been dogged by problems including cost, a lack of accompanying VR game development, and persistent complaints of the experience being anxiety and nausea-inducing due to the sheer level of immersion the user experiences.
This has led some critics to hail AR (augmented reality) or MR (mixed reality) as the alternative future of gaming, due to the combination of the real world and simulated graphics. AR sees virtual objects overlaid onto the real world, whereas MR allows you to anchor these virtual objects and interact with them as if they were real.
This means the user is more grounded in reality, minimising anxiety or nausea.
AR has had more widespread success, particularly on mobile devices, with the AR game Pokémon Go achieving massive global audiences since its 2016 release. Similarly, the prolonged popularity of AR filters on Snapchat and Instagram illustrates extensive audience engagement with the technology.

MR technology is also rapidly improving.
Magic Leap, a company that distances itself from VR and 'smartphone AR', describes its Magic Leap 1 headset as a 'spatial computer'. It provides the ability to play games and have immersive experiences, all without being 'isolated from the physical world'.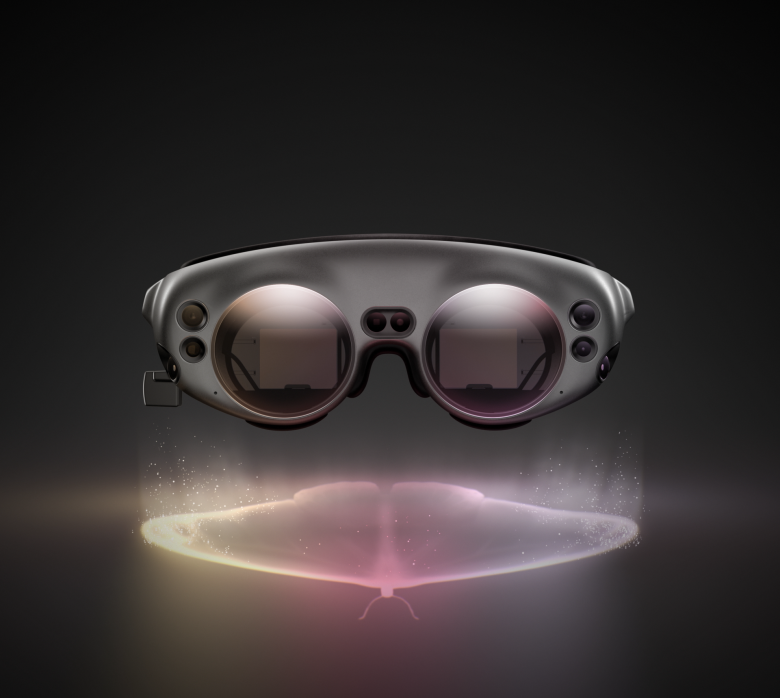 As Mark Zuckerberg makes clear, VR offers unlimited potential over the next few decades, but has not yet been perfected.
Despite this, there have been some effective uses of VR by brands, such as Topshop's VR catwalk for their AW14 collection.

This offered average consumers a 'virtual front row' seat at their catwalk show, with a fixed 360-degree camera replicating the experience of sitting alongside the likes of Kate Moss and Anna Wintour.
This was a perfect use of VR for an activation, allowing consumers to immerse themselves in a world that is usually out of reach.
This is particularly effective for an extremely accessible high-street brand, by creating an association between Topshop and the glamour of high-end fashion.

While there are some examples like this of effective VR activations, AR often offers more immediate results to brands. AR already has widespread consumer uptake and is usually far cheaper for brands to produce content through. Some services, such as the Adobe Aero mobile app, offers free customisable AR content for innovators.
AR provides the ability to digitally test products in the real-world, and again the fashion industry is one of the fastest adopters of the technology.
Dior's collaboration with Instagram allowed users to try on their new range of sunglasses and hats. One reason this was effective was because Dior's USP is the opposite of Topshop's. As a luxury brand, Dior is not easily accessible. Therefore, offering users the chance to try on their products outside of a potentially intimidating designer shop would help establish the brand as an aspirational purchase for many consumers who may not usually interact with them.
Another hugely effective example is IKEA's Place App.
This allows users to 'place' furniture in their home to see if the proportions and aesthetics work for them, and then instantly order the item.
The use of AR has a practical application that is likely to directly draw in more sales. VR experiences can be memorable and draw media coverage, but do not necessarily convert the large investment they require into sales.

While these efforts harness technologies primarily used in gaming, few brands have managed to integrate themselves into actual AR or VR games.
An exception to this is Beat Saber, a VR game reminiscent of Guitar Hero in which players use simulated swords to hit cut through projecticles in time to music. The game offers purchasable music packs by well known artists such as Green Day or Imagine Dragons. Utilising downloadable content in VR games provides exposure for these bands, and is a method that more brands should try and adopt.
Effectively, both AR and MR offers easier accessibility, both for brands and consumers engaging with the technology. Topshop's VR offering saw queues round outside the shop, which creates buzz, but also illustrates the limited number of consumers who were actually able to engage with the experience first-hand. For this reason, MR/AR may be a more effective route for many brands. However, inserting your brand into a VR game, as in the case of Beat Saber, offers a way to reach a widespread audience through VR.
For either VR, MR or AR though, the main development which is likely to be seen over the coming years is an increased ability to create collaborative experiences. While this is currently used predominantly in enterprise to allow employees to collaborate on projects over long distances, or in VR gaming, the first brands to effectively adopt this in activations.
AR and VR are widely being touted as the next frontier of marketing.
In some ways, the hype is reminiscent of fascination with 3D across the 2000s and early 2010s. And yet a decade on, 3D televisions and the Nintendo 3DS feel like old news.
It is easy to get swept up in the allure of new technology, spending thousands on developing content compatible with it, only for it to be looked back on as a fad. AR and VR are unlikely to go the same way as the 3D TV, as almost all tech industry leaders see mainstream adoption of these technologies as inevitable. However, the bigger question is when not if.

Brands should always seek to be ahead of the curve with activations and use of new technology, but going too far ahead can result in exorbitantly expensive outlays on experiences that are not yet advanced enough to impress consumers.
Finding the sweet spot, especially for VR, is going to be the challenge for brands over the next five years.
Many contemporary examples offer fairly basic experiences and appear gimmicky to consumers. For this reason, the more developed and adopted technology of AR is a safer bet in 2020.
However, brands need to monitor developments in VR, to ensure that in 2021, 2022, or beyond, they adopt it at the right time, to provide cutting edge activations.

Want to know more?
Request a hard copy here.
If you enjoyed this article, you can subscribe for free to our weekly email alert and receive a regular curation of the best creative campaigns by creatives themselves.