We all need to talk about 'Lost For Words' by Rankin, an exhibition opening up the conversation around death
Lost for Words is a Royal London exhibition in collaboration with Rankin to open up the conversation around death.
Royal London, the financial services mutual, has partnered with renowned British portrait and fashion photographer Rankin to encourage the conversation around death with a free digital exhibition, Lost for Words, launched 16th November 2020.

The subject of death seems to be on our lips now more than ever, as we continue to live through a global pandemic. We are hearing numbers, stats and data on a daily basis but it's the harsh reality of personal loss that weighs more heavily than any facts and figures ever can.
Royal London and Rankin are tackling the taboo surrounding death.
They believe it's time to change the way we think about our own mortality and the mortality of our loved ones.
Lost for Words aims to encourage a vital dialogue on bereavement, to honour those we have lost and help us enjoy the time we have with those we love.
Lost for Words is a moving new digital exhibition, shot by Rankin, made up of a series of photographs of people superimposed next to images of loved ones they have lost, bringing together the departed and those left behind. It also includes an interview series and short film discussing the importance of talking about death and planning for the inevitable.

The exhibition puts people who have experienced the loss of a loved one at its heart and it is sharing the stories of a few familiar faces: Gloria Hunniford, Ashley Walters, Konnie Huq, Malin Andersson, Divina De Campo, John Stapleton and Jeff Brazier who have joined the campaign to speak about their experience dealing with grief. Rankin will also be in conversation with people who are willing to discuss their experiences of grief and bereavement, some having faced loss through the global pandemic.
Those who took part discussed their feelings on loss, what they learned, and how to deal with the practical and financial side of bereavement. They share what they might do differently in the future as well as what they wouldn't change for the world.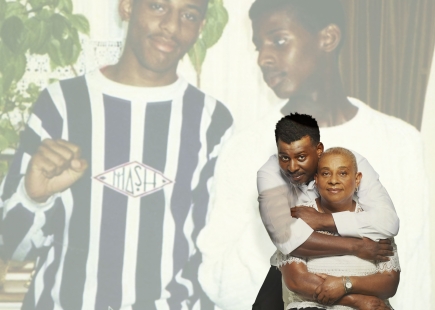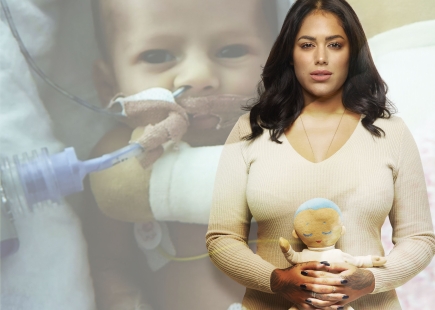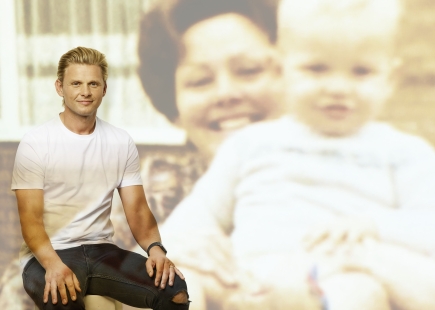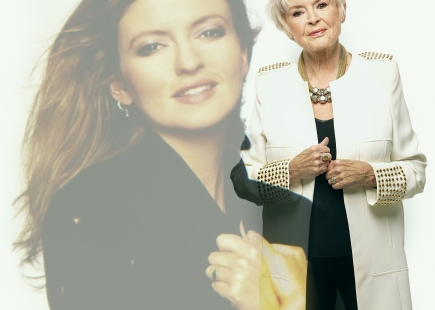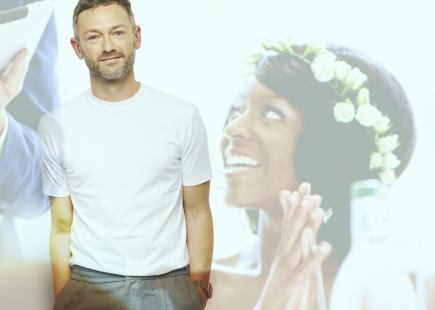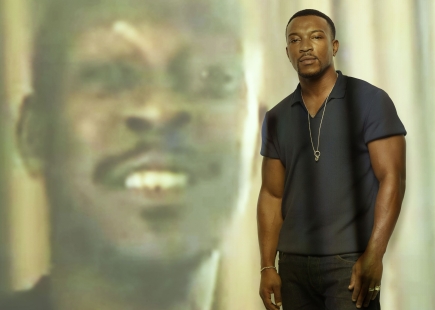 Barry O'Dwyer, group chief executive officer of Royal London, said: "Thinking about death triggers an insight into grief for many people, and it's understandable why many of us are reluctant to go there. But at Royal London, we see the massively helpful impact making financial plans can have on those who are left behind. It can be the difference between a whole family coping financially or struggling for years. This exhibition with Rankin aims to encourage people to have a conversation around death and dying. Lost for Words is a fusion of intimate storytelling, beautiful imagery and vital information to lift the taboo and help people to be better prepared."
Rankin commented: "What if 'the conversation' wasn't so difficult? What if it was easier, reassuring, funny, joyful? What if it, conjured memories of a full and happy life, rather than existential panic? It's time to change the narrative."
People will be able to view the digital exhibition on the 16th November on lostforwords.royallondon.com and those wanting to view exclusive film cuts and imagery from the exhibition will be able to join a live event Q&A hosted by Andrea Fox with Royal London, Rankin and special guests on 25th November. Subscribed guests can submit a question ahead of the event with more details found on lostforwords.royallondon.com
If you enjoyed this article, you can subscribe for free to our weekly email alert and receive a regular curation of the best creative campaigns by creatives themselves.