What gifts will advertising bring for Christmas this year?

With 2020 shaping up to be one of the worst years EVER, we asked a few key people across the creative industry for their views on what they expect to see in advertising this Christmas.
Less social gathering and more social distancing. Less present opening around the tree and more present opening via Zoom.
In a world where so many are struggling in so many ways, shopping, crackers and party hats are less likely to feature.
But what will advertising bring us for Christmas this year?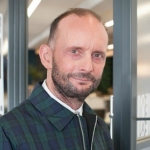 Jules Chalkley
Chief executive creative director, Ogilvy UK
As the nation entered its second full lockdown this week, it is not surprising that anxiety over Christmas, and how we will be spending it, increased massively in the space of a few hours.
The country may have embraced digital socialising to connect with family, spend time with colleagues and even celebrate birthdays, but the idea of the Christmas festivities playing out on Zoom at a time when families simply want to be with each other will be difficult for many.

For brands Q4 is critical, and this year that probably feels even more acute than ever before. But brands need to remember that for most, Christmas 2020 won't be one of unashamed extravagance: spending big in a world where a lot of people have been laid off will look out of touch. Instead, there will be a renewed focus on fun, generosity, compassion, and celebrating the simple things that bring us joy.
The brands that will be successful this Christmas will be those that can find a way to balance being uplifting and helpful.
The brands that can help consumers show their love to their loved ones meaningfully and provide a sense of normality and momentary escape we all need.
After all, that's what's important this Christmas.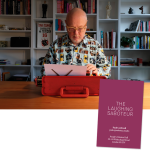 Paul Cardwell
The Laughing Saboteur and Co-Founder, Saboteur
There is a lovely Christmas tradition where the little children log onto their emails and send a note to s.claus@thenorthpole.com.
This year, the kids will be asking for Normal. Just a bit of 'normal'.
Wouldn't that be nice? Like the Christmas truce in the Trenches. A break from all this gloom.

Christmas is a time for the familiar. It is, with a couple of noble exceptions, an annual break from creativity. To the despair of designers, it's a time for clichés. "It wouldn't be Christmas without..." then follows a long, long list, including snow, which was always a white lie.
This year, we will be more desperate for the familiar.
And 'retailers of non-essentials' – isn't that the perfect description of Christmas Shopping? – will be desperate to make the most of the last chance to salvage something from the wreckage of the worst year in history.
So don't expect innovation. Don't expect breakthrough.
This is time for the tried and tested and true. People want what they know. And who can blame them?
People want, desperately want, normal back. People want to be able to say, "It was the worst year ever, but at least there was Christmas."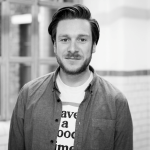 Ben Harwood
European creative director, Feed
The one thing you can say about advertising this Christmas is that there will be no shortage of emotionally charged moments to draw upon and weave into captivating storytelling – all to an uplifting, emotional soundtrack.

The basics – without breaking the rules – will be the order of the day. Championing and highlighting the simplicity of home and its relevance – togetherness, family, friends. Christmas ads are likely to steer clear of showing gatherings, but they can still evoke togetherness. Nodding to the pandemic – without directly referencing it – but in an uplifting, positive, and future-focused way seems a good way to go.
Brands need to be wary of Covid-fatigue.
Ideas will have to stand out among the inevitable stream of 'stay together but stay apart this Christmas' type messaging.
The brands that can find a unique story based on a special insight that ultimately makes us all feel good, will triumph.
Animation could be a good option for creating something emotive, high quality, and without having to get people physically in the same room to produce it.
One of the biggest challenges will be being tonally appropriate amid an ever-changing landscape, where the rules and restrictions are shifting week by week, region by region.
Generating social engagement, posing questions to the public, and delivering a multi-channel campaign with a focus on digital touchpoints, rather than more traditional OOH ones will be the trend in media planning for Christmas 2020.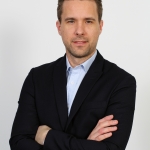 Martin Vinter
Managing director, Media at Ebiquity
At Christmas, retailers usually blow open their marketing coffers and unleash their biggest brand campaign of the year.
But while we have become accustomed to big Christmas brand campaigns, 2020 has already been a watershed moment for advertising as a whole. This year's Christmas campaigns are likely to be a manifestation of this challenging year.

Given the events of the last 10 months, it is very probable that Christmas will not be the Christmas we are used to. The challenge of brands and their agencies is to reflect this in sentiment and the creative execution, so we will likely see advertisers make a little less of a deal out of their Christmas 2020 campaigns.
Brand owners will have to re-think Christmas campaigns financially, creatively, and, importantly, societally.
With marketing budgets under pressure and consumer confidence "in the doldrums", the backdrop is challenging – even if most supermarkets and food retailers are faring better than many other industries.
The reality is it will be a very different Christmas for most of the population this year. And COVID-19's impact on everything from how we interact to how we work and trade means any Christmas campaign's execution has to balance the relevant – a "socially distanced" society – with allowing us to reminisce about better times.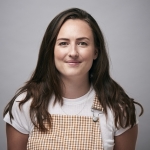 Hannah Saunders
Account director, The Kite Factory
As the nights draw in and winter approaches, many of us might be looking to Christmas as a sort of antidote to 2020.
And while the holiday season will feel very different this year, there is an opportunity for brands to offer us some much needed comforting familiarity through their Christmas adverts.

Brands looking to connect with parents this Christmas should focus on creating magical family moments and themes of nostalgia, hopefulness and relatability are likely to be bigger than ever.
One in three consumers want no mention of the pandemic, but to be overly enthusiastic and ignore it altogether could be considered glib or tone deaf. Indeed, since lockdown back in March, we've seen many advertisers already investing in lo-fi adverts as brands don't want to be seen to "splash out" on expensive production at a time when people are struggling to make ends meet.
We expect an increase in user generated content and small budget campaigns to continue over the next couple of months.
When it comes to media channels, using those most effective at evoking emotion will be pivotal, with 'at-home' channels such as TV, VOD and online video being the safer bet over cinema which will continue to see lower attendance due to major movie releases being delayed and the knock on effect of cinema closures.
For many brands, Christmas will continue to be the most wonderful time of year, but others face their toughest Christmas in a lifetime and tone and ad placement must be handled with extreme care.
If you enjoyed this article, you can subscribe for free to our weekly email alert and receive a regular curation of the best creative campaigns by creatives themselves.