Women confront 'The Uncomfortable Truth' in Durex campaign for better sex

The Uncomfortable Truth
Durex, the sexual wellbeing brand, has unveiled the latest instalment of its long-running 'Let's Lube' campaign to destigmatise female sexual discomfort.
'The Uncomfortable Truth', the follow-up to 2019's Ladies, Let's Lubeand 2020's MOIST, aims to tackle misrepresentations of the female sexual experience and challenge stereotypes, attitudes and misunderstandings around vaginal dryness and uncomfortable sex – highlighting its ubiquity and normalising the use of a simple solution, lubrication.

Women can naturally feel a bit drier down there for up to two-thirds of their cycle – and the uncomfortable truth is that seven out of ten women have experienced discomfort during sex1. The majority of women who use lube in the UK say that sex feels better2 but only one third of women said they would be likely to reach for lubes as a solution for uncomfortable sex3.
The Uncomfortable Truth takes on unrealistic and misleading depictions of sex and the female sexual experience in the media, as well as common misconceptions including that sex should naturally feel good every time, women are naturally 'wet' 24/7 and that dryness is only ever a symptom of menopause. It also challenges women to be honest with themselves – to admit when sex feels a bit 'meh' and, rather than ignore or put up with it, to act on their natural need for a little lube to enjoy better sex.
At the heart of the campaign, devised by creative agency Havas London, is a playfully knowing, fourth wall-breaking film featuring everyday stories of female sexual discomfort…and plenty an exasperated look. Choice scenes include a woman being shh'd as she points out that sex doesn't always feel like it looks in the movies, another revealing that it's not always oohs and ahhs as she tries to enjoy a steamy shower with her girlfriend, and a woman masturbating – or rather, trying to – as she highlights the truth: that all women can get naturally drier days.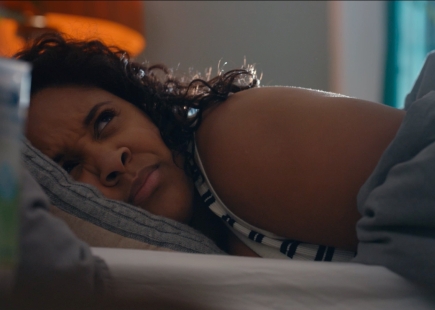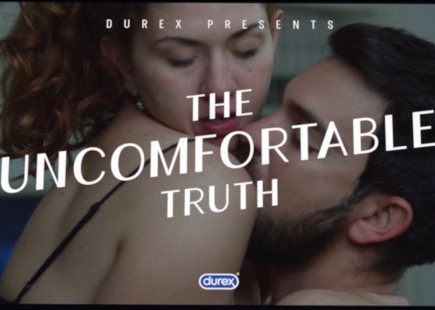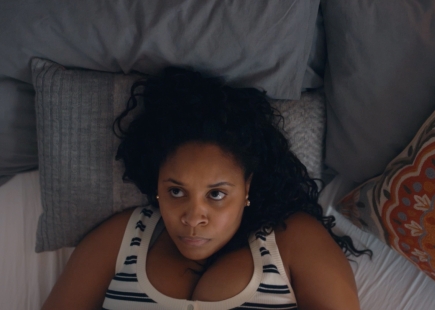 Campaigning for better sex
The spot ends with another truth: that sex feels better with lube. It urges women to get comfortable with the truth, and to get comfortable with lube.
The campaign includes a series of digital, social and OOH executions shining a light on these common misconceptions, including 'all women can get naturally drier', 'Sometimes sex can feel a bit 'meh' (help feel mmm with lube)', and 'sex with condoms can feel a bit oof'. Running across the UK and Europe, it will also span across PR activation and influencer partnerships later this year.
It was created by Rosie May Bird-Smith and Amy-Rose Lynch at Havas London, with the film directed by Alicia MacDonald – best known for Netflix/Channel 4 drama series Pure and her work for brands including McDonald's, Nescafé and McVitie's. It was shot through Missing Link Films, a London-based production company committed to diversity and inclusion, which boasts a gender-balanced roster of directors and crew.
Lindsay Forbes, marketing manager at Durex says: "At Durex, we're on a mission to liberate good sex – and for women, who can be naturally drier down there for up to two-thirds of the month, that may well involve lube. If year one of 'Let's Lube' was about education, and year two about engagement, this year is all about normalising the acknowledgment of dryness as part of the natural female experience in sex – heroing lube and lubricated products as the choice she can make to make sex better, every time."
Vicki Maguire, chief creative officer at Havas London, adds: "Believe it or not, lube ain't just for menopausal women and those who enjoy the kinkier side of life. But it's societal norms and misunderstandings like this that hold people with vaginas back from having the sex they deserve – which is why this campaign is so important.
"With this campaign, what I love most is that we've created something honest and empowering, that loudly and proudly puts the female sexual experience front and centre. When was the last time you saw a woman masturbating in an ad?"
Credits
Project name: The Uncomfortable Truth
Client: Durex
Creative agency: Havas London
CCO: Vicki Maguire
Deputy ECD & Creative Partner: Elliot Harris
Creatives: Rosie May Bird-Smith, Amy-Rose Lynch
Account team: Ainhoa Wadsworth, Nick Boyle, Bella Macdonald, Camille LeSenne
Agency producer (film): Adrianne Godfrey, Alexis Myers
Agency producer (print & digital): Kat Loizou
Strategy Director: Ally Chapman
Junior Strategist: Milan zum Hebel
Media agency: Zenith
Production company: MISSING LINK
Executive Producer: BEN LINK
Producer: Ben Link
Director: Alicia MacDonald
DoP: Adam Scarth
Editor: Rachel Spann @ Work Editorial
Head of Design: Lorenzo Fruzza
Senior Designer: Nik House
Post-production: Colourist – Matt Turner @ Absolute Post, VFX – Tom Clapp @ Absolute Post
Soundtrack composer: Audio Networks (Library Track)
Audio post-production: James Cobbold @ 750MPH

173% of women experience discomfort at least once. Durex Naturals Attitudinal study; 2,005 UK adults aged 18+. Freuds, January 2019.

270% of women who use lube agree sex feels better with lube. Durex Health and Wellbeing study; 214 UK adults aged 18+. July 2020.
3One third of women said they would be likely to reach for lubes as a solution for uncomfortable sex. Durex Naturals Attitudinal study; 2,005 UK adults aged 18+. Freuds, January 2019.
If you enjoyed this article, you can subscribe for free to our weekly email alert and receive a regular curation of the best creative campaigns by creatives themselves.