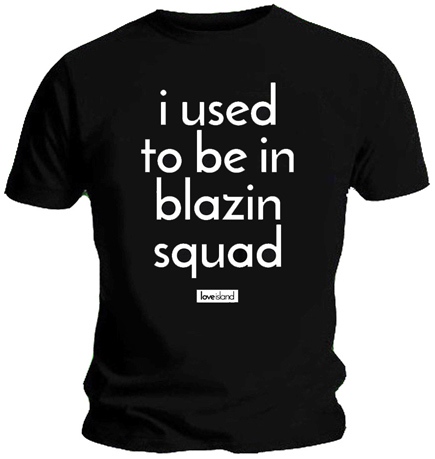 My name is Daney and I am a TV addict. But I don't watch any old crap on TV, it has to be quality, contain drama and ideally, plenty of gorgeous people. If it was another time of year, I might want to write about Made in Chelsea, but as it is the summer, it has to be Love Island on ITV2.
Better than the World Cup
For those of us too intellectual to watch the World Cup (I am deliberately being provocative before you start trolling me), Love Island ticks all the boxes. Although I have to say I am not too upset if I get to the TV after it has started and so watch a recording in fast-forward mode, because even a sad, reality-TV junkie like me has to admit that not too much happens – each episode could be condensed into ten minutes.
This is another reason why it is better than a typical football match, where all the action can be condensed into two minutes (again, please don't bother trolling me).
A national treasure
The reason I have chosen Love Island as a source of inspiration, is because of the way it has become such a key icon of the summer. I, myself, got excited the minute I saw the new range of Love Island merchandise on display in Primark a few weeks ago. Please note the picture of my Love Island merch from last year. It makes me happy anyway. And the 'stars' from the show will no doubt be gracing many marketing campaigns to come.
Cultural hits like Love Island bring so many of us together, and give parents something to talk to their teenagers about.
Romance is a winner
And we all love a love story don't we? I can't wait to see who shags, sorry, falls in love, this year. I am so thrilled that Camilla and Jamie are still going strong after getting together on last year's show. And obviously gutted about Gabby and Marcel.
That's what I call talent
With the oft-quoted stat that more people apply to go on Love Island than to go to Oxbridge, this is a national obsession I am pleased to join in. And despite my great age, I am sure that I would be a perfect contestant myself.
Alas the show doesn't take married people, apparently!

Mind you, the people who do have the right qualifications to go on Love Island may not be able to do my job, so perhaps we're quits. After all it does help to be a journalist if you know what the word "superficial" means, which is beyond one of this year's contestants, Hayley. I certainly know what superficial means, and when it comes to popular culture, it is something I embrace.
Written by Daney Parker, editor of Creative Moment
What do you think? Does the creative community need to mirror the culture and society that it serves?
We would love to hear your thoughts on what inspires you, and welcome your feedback on Creative Moment. Please email me at daneyparker@creativemoment.co