5 campaigns that put a positive spin on a negative world

Post lockdown, it's good to see a flurry of positive PR stories in the world.
Now, more than ever, it's needed, so let's keep providing those all important LOL and Awhh moments to the people.

I've selected 5 recent campaigns that I've loved, so if your brand or client is mentioned, I do accept thank you gifts such as Birkin bags and sh'money…. I only accept £50 bank notes.

This week my name is Peter
In early February, following research that there are more men named Peter in chief executive positions than there are women, hundreds of women in the Netherlands changed their name to Peter on LinkedIn to highlight the lack of diversity.
This campaign was an act of genius due to its simplicity and the message is clear—more women in positions of power please!
Some people should never have been born
PR campaigns rarely make me laugh, but this one had me te-he-he-he'ing!
Low budget, digital first creative where studio Platinum FMD released "Some people should never have been born" ad.
The title is enough to 'get' the creative straight away—a sign of a good stunt.
Celebrity aspirations on Twitter
I'm a big believer in the power of manifestation (ahem, Range Rover) ), so I was particularly fond of this campaign.
Twitter placed tweets on billboards across the USA featuring posts from the likes of Megan Thee Stallion. Celeb tweets consisted of their aspirations in life which, of course, came true.
It's the type of positivity we need in comms.
All-inclusive travel photo library
I'll back any brand that champions diversity and inclusion.
Annie Liebovitz and other world renowned photographers, worked with Good Relations to create a photo library of more diverse travel images to make the industry more 'all-inclusive'.
The imagery captured was beautiful and will definitely be featuring in Talker Tailor decks.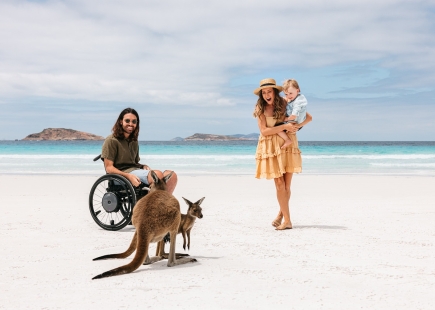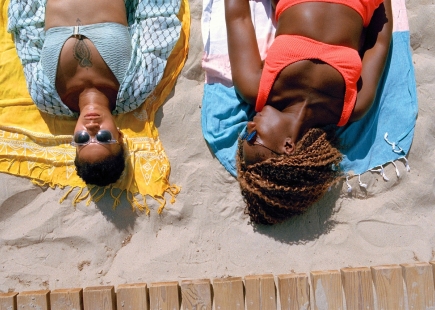 Protect Trans Youth
A 'Protect Trans Youth' digital billboard launched in the States with anti-LGBTQ+ legislation.
The location choices for the billboard was superb.
Often, PR stunt locations aren't considered a priority, the creative is BUT the 'where?' is so important to landing the key message and creating tension, which is what FOLX Health did brilliantly.

If you enjoyed this article, you can subscribe for free to our weekly email alert and receive a regular curation of the best creative campaigns by creatives themselves.