A giant statue of Jeff Goldblum next to Tower Bridge celebrates 25 years of Jurassic Park

Background
Fever PR was tasked with devising a campaign to celebrate the 25th anniversary of Jurassic Park on NOW TV.
The Big Idea
A meme made manifest - the construction of 'Jurassic Jeff', a giant sculpture paying homage to one of the film's most celebrated scenes featuring an outsize recreation of its star Jeff Goldblum.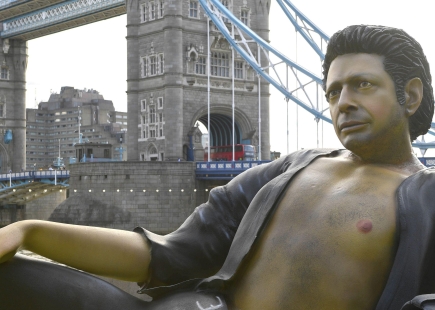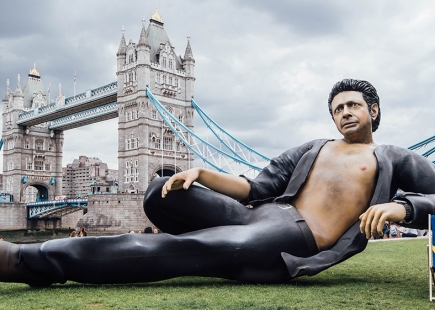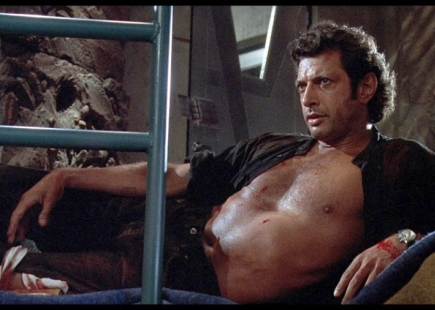 What They Did
Fever PR built a colossal, Jurassic-sized statue of Jeff Goldblum (as Dr Ian Malcolm) as he appeared in the film – reclining with his shirt unbuttoned in the aftermath of a T-Rex attack. It was dubbed Jurassic Jeff and was placed at London's Potters Fields by Tower Bridge – a well-known and often overused location where PR stunts often go to die...


Review
When images of Jurassic Jeff began to populate my timelines, I briefly thought I'd been transported via a hot-tub PR time machine to publicity-stunt-land circa 2010 – a throwback to the one-trick, old-school PR of "make it big and do it near the Thames" (I'm not throwing stones here; Taylor Herring made its name doing exactly that).

As an industry we've almost become pre-conditioned to shoot down anything within a half mile radius of Tower Bridge, let alone a supersized sculpture. But dispense with PR cynicism and embrace the utter silliness; that's when the charm of this stunt-based exercise reveals itself.

For starters, nailing the mix of scale, humour and irony is no mean feat. It is a misconception that big builds are 'easy'. They cost a fortune, are at the mercy of unpredictable weather and it's incredibly tough to get a good likeness of a movie star from photographs alone. That 'likeness' is debatable, but part of the charm. For me, the level of artistry reflected the absurdity, nimbly balancing 'trashy fairground tat' with 'public art installation'.

The result?
Utterly bonkers (echoing 99% of Goldblum's movie characters).
In Hindsight
Could more value have been extracted?
You could argue that Jurassic Jeff could have gone on tour or been unveiled at a more imaginative location. Would JJ, positioned on a British beach, have made for a better, more original picture? Possibly, but that probably would be missing the point.

Maybe the agency could have gone one further – if you are going to dial up the irony and hit a PR cliché head-on then why not double down and go the whole nine yards? I for one would have loved to have seen JJ follow other ridiculous figures (Michael Jackson et al) with a full Thames flotation.

Ultimately however, why should we be asking for more from a publicity stunt when it clearly delivered so well? And how much more value can you gain from a picture which is already world famous?
In Summary
Jurassic Jeff was a barnstorming, silly-season WTF/OMG/LOL stunt of epic proportions which invited us all to "bask in its nonsensical glory" at the height of the balmy British summer.

Yes it was a one-note, single-execution cliché, but that execution was glorious and guaranteed to raise a smile. There's some real chutzpah in convincing the nation that Jeff reclining with open shirt following a T-Rex attack is a globally-famous meme when, in truth, less than 30% of our office could recall the scene or had seen any of the existing memes.
There's a place in PR (and in my affections) for this kind of campaign – it was big, it wasn't especially clever, but it was bloody great fun and, most importantly, incredibly effective.
If you enjoyed this article, you can subscribe for free to our weekly email alert and receive a regular curation of the best creative campaigns by creatives themselves.