Sustainable deodorant brand Fussy puts unwanted Christmas trees to good use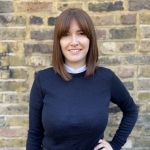 Fussy sustainable deodorants find an unexpected Home for Douglas
Emma Carson, creative director, PrettyGreen
Sustainable deodorant company Fussy is promoting the release of its new "festive fir scented" fragrance, made from unwanted Christmas trees.

And can I just say, it's a breath of (fir scented) fresh air.
Firstly, irrespective of whether the campaign gave birth to the product, or the product gave birth to the campaign, it's an innovation with PR at its heart. And we lurrrrve to see it.
Secondly, in an ocean of high budget Christmas adverts featuring saccharine songs this, my friends, provides a darkly comic antidote.
Brought to life as a cartoon, we follow the story of rejected Christmas tree "Douglas" whose one Christmas wish is to be a family's tree, but alas he is too ugly. Pass the tissues...
However, what would appear to be a classic tale of redemption belies an offbeat, twisted story, as we see Douglas bought-up (hurrah!), but not by a delighted family.
In fact, he is taken to what appears to be a factory where his dreams, along with his body, are thrown into the wood-chipper. Gulp.
Because? What better, more meaningful place could there be for an unwanted tree than under the armpit of a smelly adult. And quite honestly, I tend to agree.
Charmingly offbeat and lo-fi in its execution, it gives Fussy that elusive golden goose of real standout amongst the competition.
If you enjoyed this article, you can subscribe for free to our weekly email alert and receive a regular curation of the best creative campaigns by creatives themselves.