Above+Beyond partners with Sir Geoff Hurst to immortalise his memory of England's 1966 World Cup via an NFT

Sir Geoff Hurst, the last living English footballer who retains vivid memories of the historic 1966 World Cup Final, is digitally preserving his recollections from the famous victory against West Germany in the form of an NFT.
The project, launched 28th July, will help raise funds and awareness for two charities close to Sir Geoff's heart - Alzheimer's Research UK and the Alzheimer's Society.

Just three members of the heroic 66' team are still alive, including Sir Geoff, with a heart-breaking number of England's finest football heroes tragically losing their lives to Alzheimer's.
The artwork generated by Sir Geoff's vocal memory, has been created by artists Harry Yeff and Trung Bao, creators of the world renowned VOICE GEMS system. A 200 000 particle system that turns voice recordings into one of a kind world class sculptures. The pair have been collecting the world's most iconic voices and memories for the VOICE GEMS 1000 Year archive.
Two worlds' collided when VOICE GEMS founder Harry Yeff met Sir Geoff at Wembley - the scene of the famous World Cup Final - and where Sir Geoff opened-up about his memories to inspire Reeps One's NFT creation.
A one-off NFT and multiple edition NFTs, will be auctioned off via online digital art auction site "Nifty Gateway" on the 26th of September 2022, as the current Three Lions squad ramp up preparations for Qatar. Working in partnership with Idea Farm (PR), Code (Production) and HERO Talent Agency. Above+Beyond has both created the campaign and fully minted the NFT ready for sale.
Having seen his teammates suffer from the terrible disease, Sir Geoff admits his memory of the World Cup could also fade which makes his involvement in the project even more poignant.

The hat-trick hero hopes preserving his memories, digitally, will inspire future generations to come.
The World Cup winner, said: "As time passes, and memories fade, the 1966 World Cup is still etched in my brain, and I am fortunate to be able to recall that life changing experience even at the ripe old age of 80 years. Watching from the side-lines as teammates from that World Cup winning side have been impacted by the awful disease that is Alzheimer's, has been a humbling experience. These amazing men were more than teammates, they were heroes to me - and to the rest of the nation.

Raising vital funds and awareness for charities like Alzheimer's Research UK and the Alzheimer's Society, is close to my heart and getting involved in an NFT project to do that has been an eye-opening experience. Of course, I've read about this new world of NFTs and my grandson has often talked about them. To be able to call on my own memories of 66' and immortalise them digitally for future generations was what really intrigued me.
In a World Cup year, when Gareth's boys aim to emulate our 66' team in Qatar it is the perfect moment for this project to take place and I'm hoping we can raise awareness and funds in the form of a donation to help fight this horrible disease.
Reeps One, a London Born leading artist in the space, commented: "Receiving the call that Sir Geoff Hurst wanted us to preserve his 1966 memory is not something I will forget fast. Arguably there is nothing more iconic in sports than that hat-trick.
Growing up in London's Walthamstow it's been a moment that has come up again and again in my life. I have been around the world twice collecting voices for the VOICE GEMS project, but this is Legendary. A legendary voice for a legendary cause. A memory frozen in time".
Dom Goldman, chief creative officer at Above+Beyond comments: "The 1966 World Cup Final is an iconic cultural moment in English history. And Sir Geoff Hurst's memory of that historical day is of national importance, a true national treasure. So to have the chance to use our creativity, to preserve such an important moment has been both a privilege and a pleasure for the whole team involved.
Our aim from the start of this project has been to use Geoff's memory to contribute to the vital work that both The Alzheimer's Society and Alzheimer's Research UK do every day - so that one day this awful disease stops robbing people of their lifetime of treasured memories."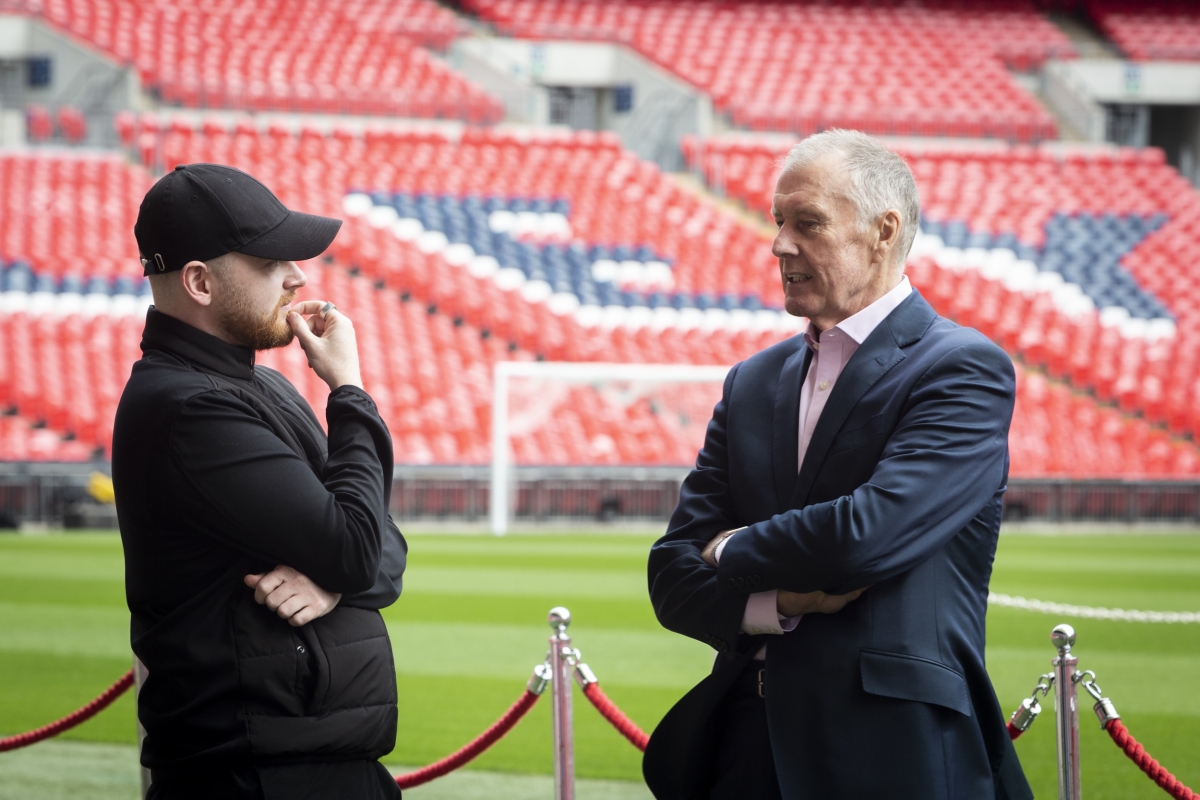 If you enjoyed this article, you can subscribe for free to our weekly email alert and receive a regular curation of the best creative campaigns by creatives themselves.