adam&eveDDB and Campaign Against Living Miserably launch charity's largest ever suicide prevention initiative

'The Last Photo', a national campaign from Campaign Against Living Miserably (CALM) aims to reshape the UK's understanding of suicide and equip the entire UK population to save lives.
Created by adam&eveDDB, who launched CALM's powerful Project 84 about male suicide in 2018, 'The Last Photo' marks a new king of campaign for CALM – by not only raising awareness of a misunderstood aspect of suicidal behaviour, but also equipping the nation to help prevent suicide - even when the so-called 'signs' are invisible.

50, 6.5 foot high, unbranded, smiling portraits have been installed on London's busy South Bank area, drawing in passers-by with their depiction of people living what appears to be rich, happy, care-free lives.
Suicidal doesn't always look suicidal.
The true nature of the experience has now been revealed via Philip and Holly on ITV's This Morning, as we learn that each smiling image is the last photograph of someone who soon after took their own life.
Visitors of the exhibition will be guided to learn how they can help save lives, with onsite volunteers directing the public to QR codes that lead to practical toolkits on CALM's website.
Directed by Max Fisher, the film shows a sequence of real home videos of apparently happy people enjoying life – singing to infant children, messing about with mates, and enjoying a day out at the seaside. Towards the end of the spot, titles reveal all are the last videos of people who later died by suicide.

The initiative aims to address the stigma often associated with suicide, with people assuming they know what it looks like - reclusiveness, crying, silence – and if they don't see such traits in someone, they hesitate to intervene. Yet in reality, suicidal behaviour takes many forms. Often people can seem happy just moments before taking their own lives.

Simon Gunning, CEO of CALM, said: "Behind every smile is a tragic story of loss and despair that touches family, friends and communities. We like to thank all the families that contributed to the campaign for their strength and courage in stepping forward and sharing these powerful stories. There has long been a stereotype and stigma surrounding suicide that has held people back from opening up and talking about their feelings, and seeking help when it's needed.
At a time of economic and social unrest it's even more important that we put suicide prevention back on the national agenda and come together to take collective action. The Last Photo does exactly that, delivering a massively important message in a hugely creative and engaging way. Working together with our key partners Adam & Eve, This Morning and JCDecaux we are sure this campaign will save lives."
Matt Jennings, CMO of CALM, added: "It's a simple idea, that can be shared in different ways across multiple channels, but ultimately we needed to make sure we converted all of the attention into action. It can often be hard to know how someone is feeling, but through this campaign we want to break down the stigma that surrounds suicide, and equip the nation to talk about it. Whether that's around the dinner table, in the pub, the locker room or in parliament, if we can make the conversation inescapable, we can all help to save a life."
Ant Nelson, executive creative director at adam&eveDDB, said: "While Project 84 put suicide on the national agenda, 'The Last Photo' takes the issue a step further by actively empowering the nation to prevent suicides. This is the biggest campaign CALM has launched, and we're immensely proud."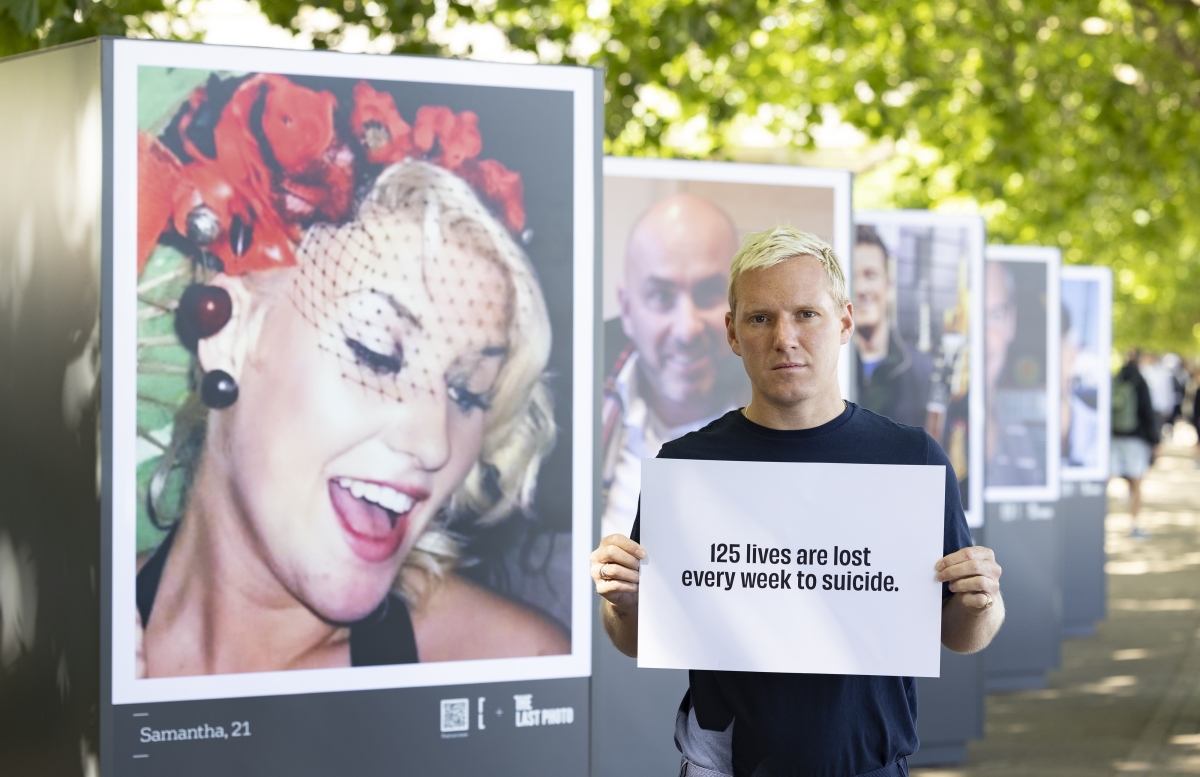 125 lives are lost to suicide every week.
As the UK's leading voice for suicide prevention, the Campaign Against Living Miserably (CALM) exists to change this by provoking conversation, running life-saving services, and bringing people together to give or get help when it's needed.

cain&abelDDB, adam&eveDDB's in house creative production partner, produced the hero film. The Media has been handled by 7Stars. Hope&Glory will handle the consumer PR outreach.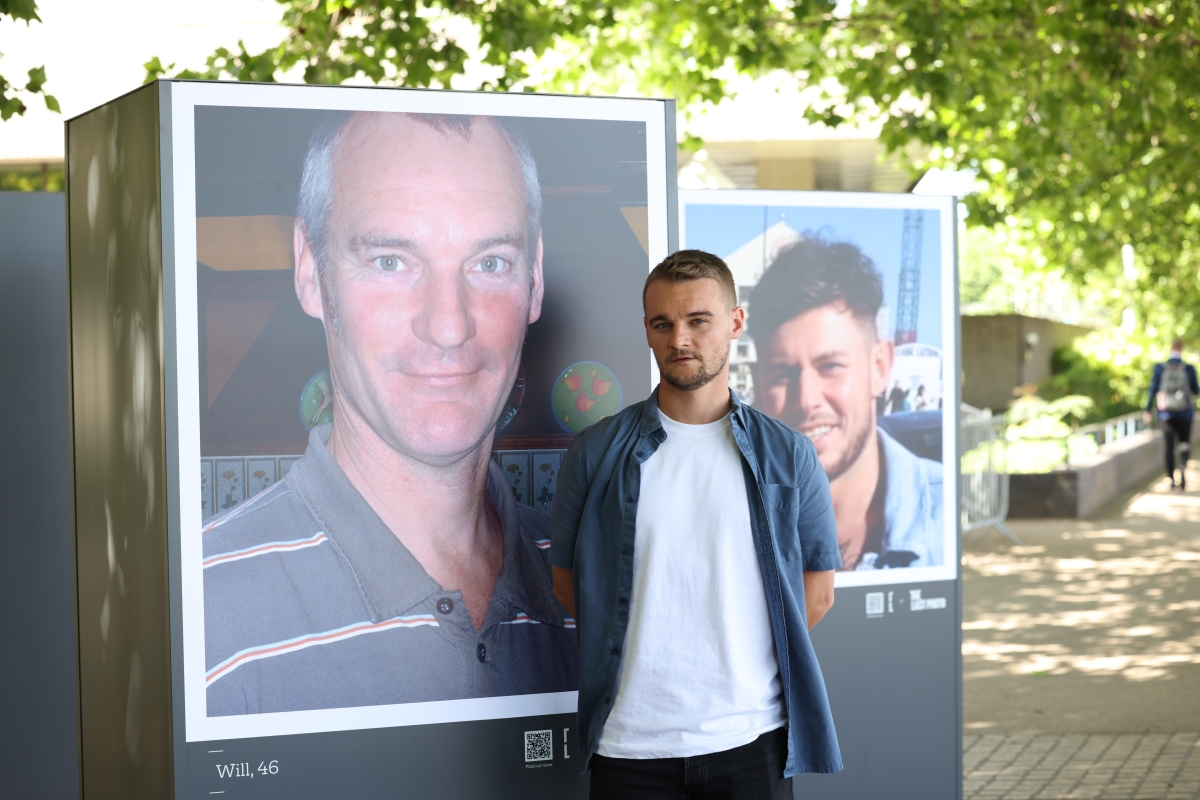 If you enjoyed this article, you can subscribe for free to our weekly email alert and receive a regular curation of the best creative campaigns by creatives themselves.