Handle with care: Marmite Dynamite launches with explosive outdoor builds

Handle with care
adam&eveDDB, in partnership with Mindshare and Kinetic, have delivered a suite of explosive OOH special builds to celebrate the launch of chilli-infused Marmite Dynamite, encouraging both lovers and haters to handle the new product with extreme care.

The launch execution features the giant lid of a Marmite Dynamite jar, which has exploded out of a 48-sheet poster and into a nearby car windscreen. Follow up executions feature huge lids blown skywards and hooked onto nearby buildings and trees.
adam&eveDDB's explosive concept for Marmite's new fiery, chilli flavoured variant has also been extended to a social campaign on Instagram and Facebook, implemented by Mindshare and U Studio. Media strategy developed and executed by Mindshare, with the special build OOH sites created and delivered by Kinetic and Jack Agency.

The PR strategy was developed and executed by W Communications, with the aim of igniting mass consumer awareness ahead of the product's launch. The only way to make the Dynamite launch go with a bang was to secure a high-profile TV slot.
The broadcast first strategy delivered over three-minutes of prime TV coverage on This Morning. This was closely followed by more than 25 pieces of national coverage with the UK's highest reaching titles.
The explosive new spread is available exclusively at Sainsbury's in store and online from 7th February. The first batches were delivered to stores nationwide by 'specially trained staff' who ensured that each jar was handled with care. A selection of digital posters by adam&eveDDB are in the supermarket's car parks.
Fikerte Woldegiorgis, marketing director, Foods at Unilever UKI, said: "Marmite has always divided the nation, but our new limited-edition Marmite Dynamite promises to really shake things up with a taste explosion that hardcore Marmite lovers have been waiting for. Dynamite is the perfect combination of mouth-watering Marmite and fiery chilli. Are your taste buds ready?"
Ben Tollett, group ECD at adam&eveDDB said: "Unilever asked us to blow the doors off their Marmite Dynamite launch. We were delighted when they agreed to blow the lids off instead."
Launching just ahead of Valentine's Day, Marmite also hopes to help its fans to add a romantic spark to the breakfast table. Perfect on a crumpet, smothered on toast or mixed with smashed avocado, the new spread will set pulses racing on 14th February.
Marmite's latest variant comes after last year's popular Peanut Butter edition. Dynamite combines the umami taste of Marmite with the warm heat of chilli, and has been formulated not to overpower with the first bite. Instead, the heat and intensity builds as you continue eating. Dynamite is a limited edition and will be available for six months.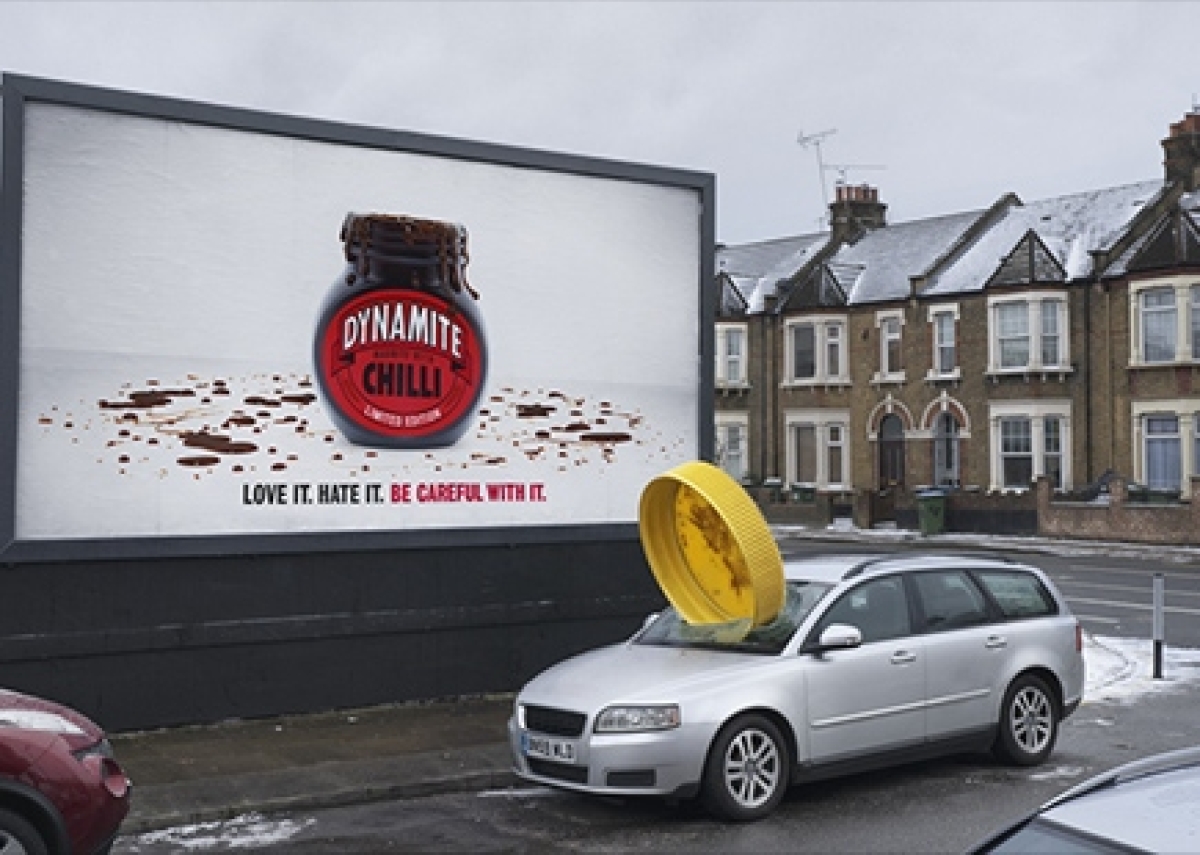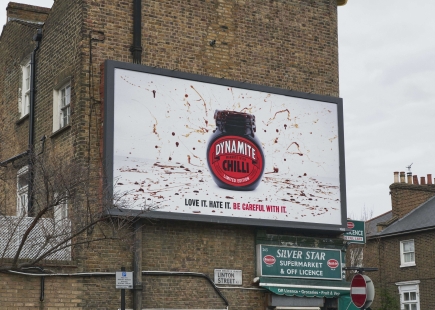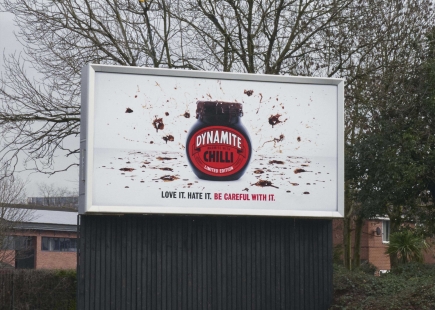 Credits
Client: Unilever
Brand: Marmite
Project/Campaign name: Dynamite
First Air Date: 08.02.21
Client/s Team:
Vice President, Foods & Refreshment, Unilever UKI: Andre Burger
Marketing Director, Foods, Unilever UKI: Fikerte Woldegiorgis
Marketing Manager, Unilever UK: Kyrie Merryman
Brand Manager, Unilever UK: Sophie Allan
Assistant Brand Manager, Unilever UK: Rebecca Prior
Agency: adam&eveDDB
Group Executive Creative Director: Ben Tollett
Chief Creative Officer: Richard Brim
Copywriter: Alex Lucas
Art director: Jon Farley
Agency Integrated Producer: Jaki Jo Hannan
Planner/s: Will Grundy, Sara Keegan
Project Manager: Jacqueline Lynch
Joint CEO: Tammy Einav &/ Mat Goff
Managing Partner: Tom White
Account Director/s: Oliver Lester
Account Manager/s: Emily Bristowe
Design: King Henry
Head of Design: Paul Knowles
Artworker: Dave Callow
Supply: Gutenberg Global
Senior Producer: Tony Hutton
Media agency: Mindshare
Client Director/s: Nika Dohoczky
Account Director: Tess Domenet
Account Manager: Ismaila Bojang
Special Build OOH Agency: Kinetic
Head of projects and operations: Sam O'Connell
Billboard sites: Jack Agency & JCDecaux
Post Production: Dennis Tuffnell
PR Agency: W Communications
Associate Director: Nikki Collins
Senior Account Director: Jess O'Donohoe
Senior Account Manager: Sam Beer
Account Manager: Paige Hartley
Senior Account Executive: Susana Micolta
Account Executive: Ella Bull
Photographer (Still Life): James Day
Agent (Still Life): Siobhan Squire
Photographer (Landscape): Sue Parkhill
Agency (Landscape): PLEAT
Model Making (Still Life): Andy Knight