The Captain Tom Foundation launches fundraising initiative building on his legacy of hope

Captain Tom 100
adam&eveDDB, Studio Republic and LiveWire Sport have been working on a pro bono basis with The Captain Tom Foundation to help launch a brand new fundraising initiative - the Captain Tom 100. The challenge, based around the number 100 is being organised by The Captain Tom Foundation with London Marathon Events to celebrate Captain Tom's amazing achievements - his generosity of spirit, the hope and joy he brought to millions and his sense of fun. The Captain Tom 100 invites everyone to dream up a challenge based around the number 100 and complete it anytime and anywhere over Captain Tom's birthday weekend (Friday 30 April to Bank Holiday Monday 3 May) to raise vital funds for charity and deliver hope where it is needed most.

Along with producing the launch film, adam&eveDDB has supported the influencer and social strategy and social content production. Meanwhile, Studio Republic created the brand identity, developed the central campaign website and produced an extensive suite of marketing assets for charities, businesses and schools to leverage in order to successfully engage fundraising communities. LiveWire Sport will execute the event's social media and paid media strategy, channel management and real-time content production, while the Captain Tom Foundation's social media agency, Battenhall, will continue to support the charity with ongoing social insights, strategy and content development.

One year on from when the late Captain Sir Tom Moore started his world-famous 100 laps around his garden, others are invited to celebrate Captain Tom's life by taking part in the new fundraising initiative over what would have been his 101st birthday weekend.
Captain Tom 100 invites everyone to dream up a challenge based around the number 100 and complete it anytime and anywhere over Captain Tom's birthday weekend - between Friday 30 April to Bank Holiday Monday 3 May - to raise funds in order to donate to The Captain Tom Foundation or a charity of their choice.
"Do it Your Way" is the mantra, whether it's walking 100 steps or running 100 metres, scoring 100 goals, baking 100 cakes, climbing 100 stairs, hopping 100 laps of the garden or park, building 100 sandcastles, writing a 100-word poem, flipping 100 pancakes – anything at all.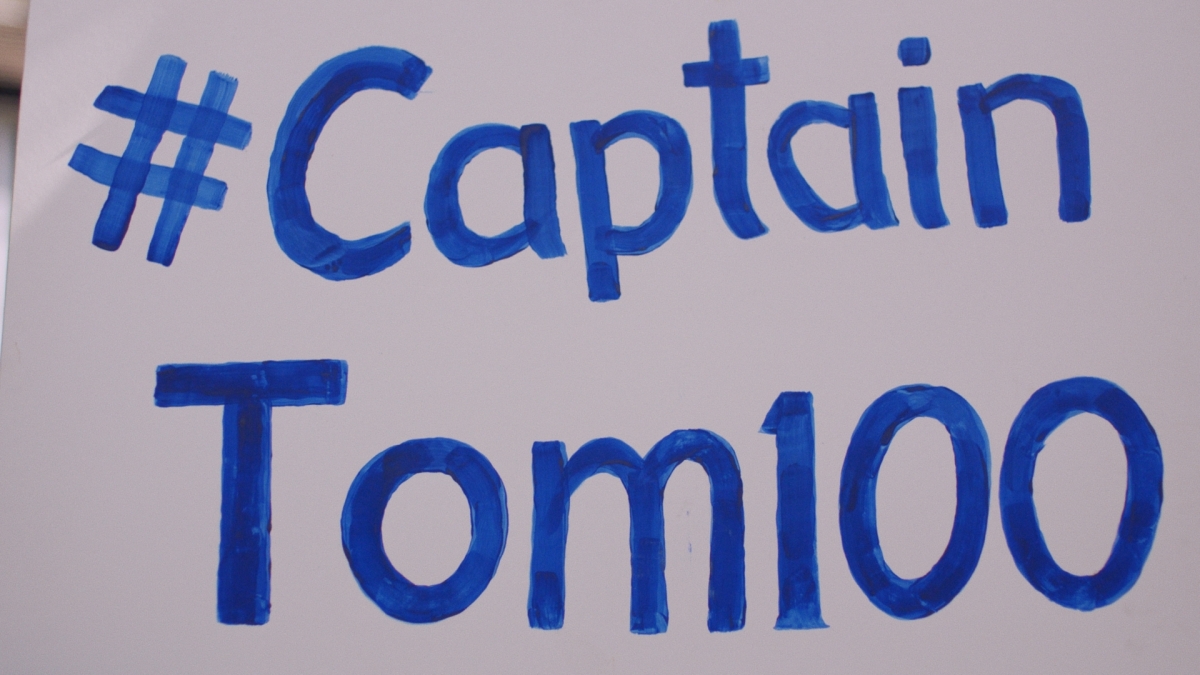 Captain Tom's daughter, Hannah Ingram-Moore, said: "Captain Tom 100 feels like the perfect way to celebrate the hope and joy we know he inspired in so many. He would have loved the idea that everyone could get involved and that together we would ensure that 'Tomorrow will be a good day'."
Mat Goff, joint CEO at adam&eveDDB, added: "We're extremely proud to be working with the family to create The Captain Tom Foundation and to launch the Captain Tom 100, a fun and inclusive initiative that builds on Captain Tom's legacy by raising money for good causes and hopefully lifting the spirits of the nation along the way."
Charities across the board have been hugely impacted by the Covid-19 pandemic. It's had a catastrophic effect, with the cancellation of thousands of fundraising events and the loss of an estimated £10 billion in income leading to charities unable to provide services at a time when vulnerable people need them most. Many charities are still in desperate need of financial support.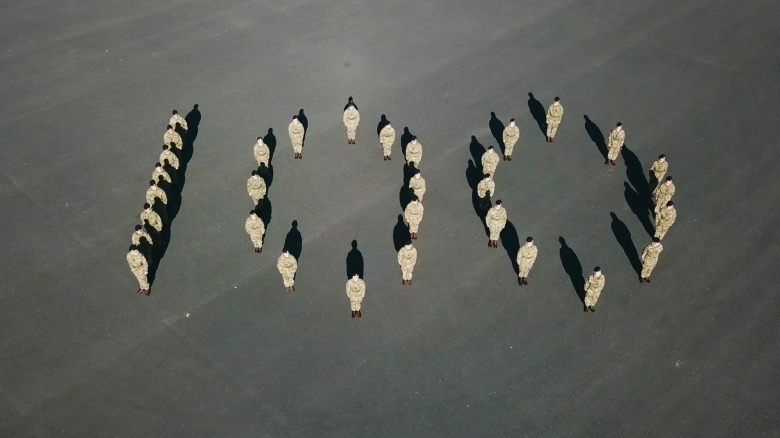 Credits
Agency: adam&eveDDB
Chief Creative Officer: Richard Brim
Executive Creative Directors: Ant Nelson and Mike Sutherland
Creative Team: Forrest Clancy and Jay Parekh
Agency producer: Nikki Cramphorn
Planning Partner: Ben Worden
Planner: Kit Owens
Project Manager: Amy Waldman
Design: King Henry
Designer: Alex Fairman
Business Affairs: Gemma Davies
Social Director: Sophie Chaytor-Grubb
Social Media Manager: Phoebe Wright
Joint CEO: Tammy Einav &/ Mat Goff
Business Director: Pip Shepherd
Account Director: Nick Wilkie
Social Content production: cain&abel
Production company: Tantrum Films
Producer: Will Waters
Director: Alex Haines
Editing Company: Assembly Rooms
Editor: Nik Hindson
Stop Frame Animation: Matt Cooper - Nexus
Post Production: Time Based Arts
Talent agency: Talent Republic
CEO & Founder: Anne Batz
Sound Design & Mix: Phill Bolland – Factory
Audio Producer – Lucy Spong
Soundtrack – Sing Sing Sing by Ted Heath
Music Supervisor – Ed Bailie Leland Music
Agency: Studio Republic
Project Lead: Chris Lewis
Development Lead: Chris Todhunter
Creative: Harley Southwick and Paul Connor
Agency: LiveWire Sport
Campaign Lead: Pranav Soneji
Creative Lead: Lucy Russell-Bates
Sport Social Lead: Jason White

If you enjoyed this article, you can subscribe for free to our weekly email alert and receive a regular curation of the best creative campaigns by creatives themselves.