Amazing animation in the Visit Oregon ad brings a dream trip to life

The Background
I remember vividly my first trip to New York in June 1978 when I was with agency McCann. I was there for two weeks, in what could very loosely be described as work (isn't that how working for an agency was supposed to be?) and going into the city felt like I was walking onto a movie set.
That first sight of the New York skyline, crossing the Triborough Bridge on the drive in from Kennedy in the yellow cab with the black and white check surround on its roof and then the sounds of the police sirens and I had suddenly found myself on the set of Kojak.
It was captivating. All I needed was to bump into Telly Savalas to turn the illusion into reality.
So, when I saw for the first time the campaign that Alan Jarvie created while he was at M&C Saatchi to sell the USA as a tourist destination it struck a powerful chord: 'You've seen the movie, now visit the set'.
In eight words he managed to sell the experience of America, in all its breadth and complexity, and make going to see it irresistible.
The thought brought the dream to life. In one sense Visit Oregon has done something similar to bring a dream of a visit to Oregon to life, but this time without the benefit of established iconography and where none of Oregon's assets – mountains, deserts, forests, waterfalls, caves, vineyards, fine dining, pretty towns, friendly people or the sea is unique.
The Big Idea
This is the second year of the 'Only Slightly Exaggerated' campaign to promote Visit Oregon and from reading comments from the creative and production team it is clear that, having already road tested the concept last year, they were able this year to launch straight into the execution… and it is the execution that is so completely unlike any travel campaign I have ever seen.
It proves that great ideas do not just happen.
That they require hard work, dedication, craftsmanship and a resolute belief in the concept. Most tourism advertising sells images of the destination. Visit Oregon brings the proposition to life, not by selling the destination, but by selling the experience, the magic of all that exists in Oregon.
You are taken, as the viewer on a stunning journey across the landscapes of Oregon in a way that transports you into a world of the imagined and of the unimaginable.
It is in the surreal world of animation that the idea of 'Only Slightly Exaggerated' can to be brought to life and with it the state of Oregon. The self-parody and the gentle dig at other travel campaigns only serves to enhance the promise of the experience awaiting you.
What They Did
The new nearly two-minute film, from Wieden & Kennedy in Portland, takes the different locations, experiences and adventures in Oregon, from paragliding over the Steens Mountain to venturing deep into the Oregon Caves National Monument and turns them into a magical mystery tour. As Lennon and McCartney put it 'Roll up for the mystery tour…They've got everything you need, satisfaction guaranteed'.
This new video features a cast of animated human characters, native flora and fauna and new fantastical beings, including mystical cloud-people and a sea-stack creature, to name a few.
In the video, a coastal island rock outcrop becomes a creature who takes control of the sunrise, starting a day that will wind through the coastal dunes and the magically lit caves, to forested hot springs, a meadow of wildflowers and a restaurant, showing a monster and a girl enjoying lunch and then out to Oregon's majestic mountains.
In addition to the sweeping outdoor animated imagery, the viewer also gets a taste of Oregon's wine offering. A bottle of Oregon Solidarity wine makes an appearance, acknowledging the real-life collaboration between four Oregon wineries which came together to help the Rouge Valley wine region that was affected by the Southern Oregon wildfires last summer. Director Kylie Matulick said "We were able to create some great mythical creatures: a rocky turtle island that controls the rising sun, an old bathing tree that feeds the bees, a furry beast that enjoys feasting on doughnuts and majestic cloud giants."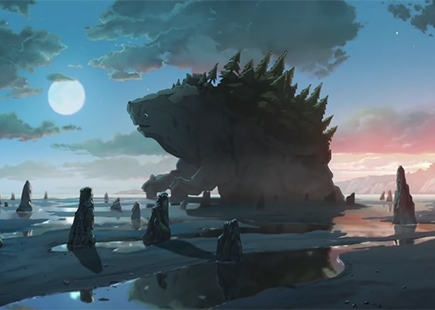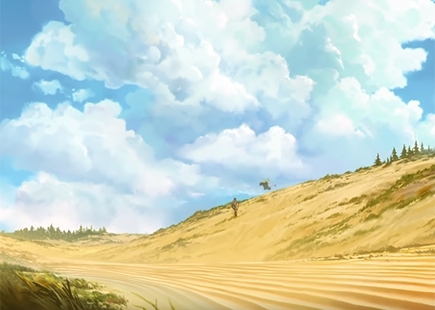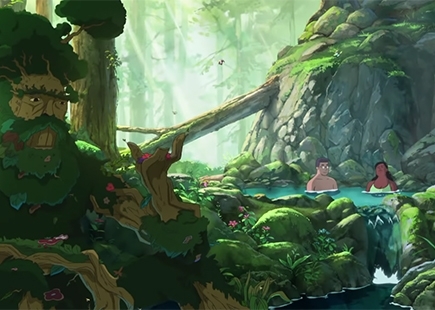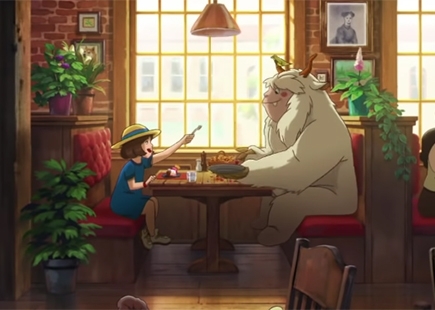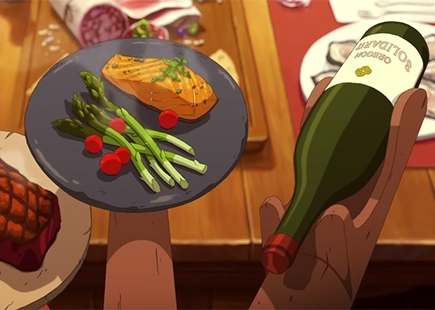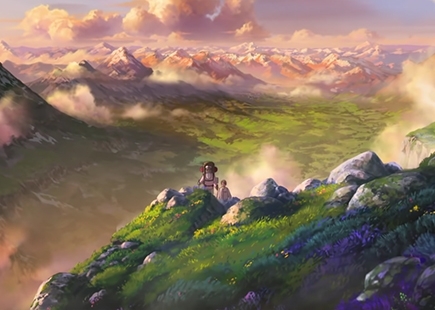 Review
The website tells you that when you visit Oregon, 'You might see things that seem unreal. Like hidden waterfalls and forest creatures. Cherry blossoms and dragon boats on Portland's colourful waterfront. Fiery sunsets over the coastline. Or giant rabbits jumping over tulip fields.
Okay the giant rabbits might not exist, but you can definitely float over wine country and sip on Pinot Noir. Be awed by the brilliant turquoise of Crater Lake. Zip down single track up in the trees. Watch wild horses gallop through the desert. Raft on wild rivers with giant fish.
But please do not disturb the giant sky whales'. It's the giant rabbits and sky whales that hint at the brilliant, highly fanciful, technicolour animated interpretation of Oregon's majestic and diverse range of features.
We have an office in Portland, where we work closely with Nike (another seller of dreams) and I have visited the city several times and been told of the great outdoor adventures and the beauty of Mount Hood.
But I never imagined any of it like this. Ansel Wallenfang, creative at Wieden+Kennedy said: "Our goal with Only Slightly Exaggerated, both last year and this year, is to visualise the emotional experience of visiting Oregon.
By using animation, we are able to capture experiences that go beyond traditional travel films, while also feeling unique to our state."
Magical is the best description I can come up with.
In Hindsight
As seems so often to be the case with online moving content, when the shackles/discipline imposed by TV commercial time lengths have been removed, the opportunity to be self-indulgent and simply bang on for too long is difficult to resist.
Particularly when you are producing something as original and beautiful as this. But two minutes is a long time to expect anyone with a short span of attention to stick with a single message. I suspect that this execution has more chance than many of achieving this ambition, but I wonder how it would have worked if it had been half the length.
Finally, I shared the video with my best friend, whose opinions I very much respect, and who was slightly less impressed than me. She suggested that the use of the Japanese style animation would make her want to visit Japan rather than Oregon.
Just goes to show that beauty is in the eye of the beholder.
If you enjoyed this article, you can subscribe for free to our weekly email alert and receive a regular curation of the best creative campaigns by creatives themselves.