An AI platform designed to show the impact of cyberbullying on a teenage brain commits suicide
The Background
STOMP Out Bullying is, as the name would suggest, a US campaigning organisation that aims to end bullying – particularly through digital channels, which is where 17.9% of 11-15 year olds reported being cyber-bullied in the two months prior to being surveyed.
Girls are twice as likely to be bullied online than boys.
It's a serious issue.
The Big Idea
STOMP Out Bullying wanted to show what the impact of bullying can be on a young brain.
So, working with a chap called Dr. Jeff Gardere who specialises in behavioural medicine, STOMP Out Bullying created Emma to show the damage that bullying does to the teenage brain.

What They Did
Emma is (or was, but I'll come on to that) an AI that perfectly mimics the teenage brain.
For this campaign, Emma internalised thousands of bullying messages that had been posted online to show the effects.
Ranging from "my taxes pay your rent, you bitch" to "you're bigger than the couch you sleep on" to "if you want to be gay then accept the punishments" and "nobody would notice if you died". Some nasty stuff. Made all the more powerful by being real messages posted in social media.
Those who wanted to could go to BullyingEmma.com to watch what happened to a teenage AI as it was exposed to these messages.
As it turned out, three days after she "went live" and started being exposed to messages, Emma shut herself down.
As the website on which Emma's experience was documented says: "her enormous processing power was overrun by more than 150,000 messages of hate.
To protect her hardware against overheating and overload, Emma's operating system shut itself down".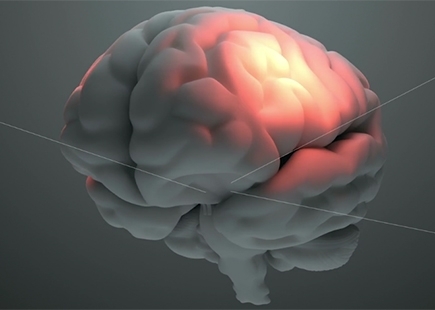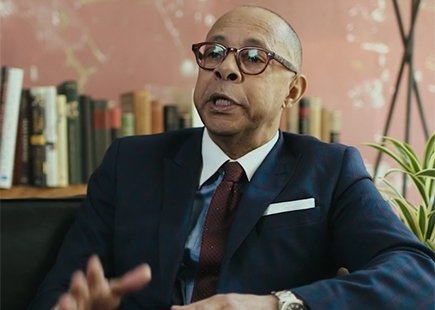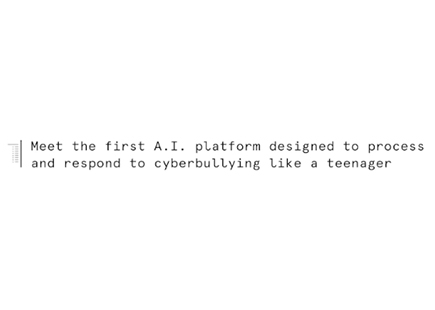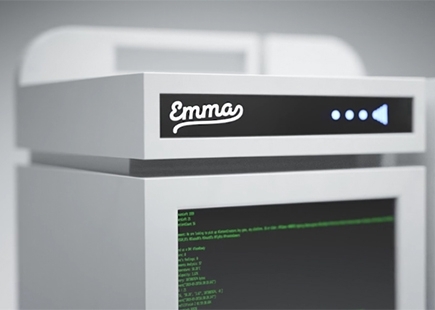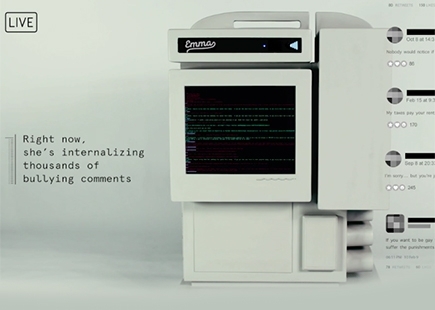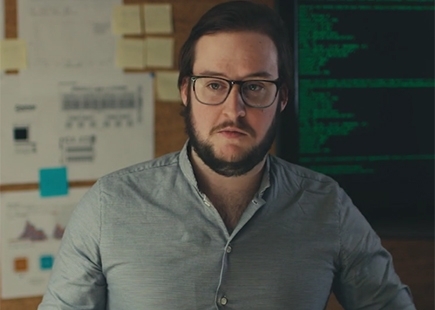 The Review
A variety of brands and organisations have sought to show the impact that bullying can have by shifting its context. Perhaps most memorably, IKEA in the UAE had kids bully one plant while being nice to another to visibly dramatise the issue.
However, the fact that this campaign used an AI (all the rage right now and a banker to get people to engage online) and that this AI was a replica of the teenage brain somehow makes this campaign more visceral.
The fact that an AI shut itself down because it simply couldn't cope with the intensity and negative effects of the messages it was inflicted with says everything you need to know.
In essence, Emma committed suicide. It should make anyone who either is a teenager or looks after a teenager stop and think.

In Hindsight
It seems churlish to critique what was, in my view, a very powerful and very necessary campaign.
If I'm honest, though, the fact that Emma lasted just three days is the vital message of the work and yet the fact that you can no longer see Emma in real time – or a recording of her experience – means that something is lost.
I'd love to be able to see Emma's experience captured so it can be replayed – just so that it can be shared and shown to others more readily.
If you enjoyed this article, you can subscribe for free to our weekly email alert and receive a regular curation of the best creative campaigns by creatives themselves.