Ant & Dec front new TikTok brand campaign celebrating the evolution of entertainment through the ages

Television icons Ant & Dec star in a brand new TikTok campaign, 'Entertainment. Now on TikTok', as the platform cements its position as the newest form of entertainment in British culture.
Launching across TV and digital media, the advert sees Ant & Dec, major TikTok creators in their own right, take us on their journey of entertainment through the ages. It begins with the pair transformed into prehistoric cavemen, followed by musical performers from Ancient Rome and Shakespearean actors, with Ant sporting an impressive Elizabethan hairstyle. Bringing us into the 21st century, they emerge as a 1920s slapstick duo before reappearing in the present day behind the scenes of a TV set.
The ad then showcases the breadth of entertainment on TikTok through its creator community, featuring everyone from TikTok-born singer-songwriter Cat Burns (@catburnss) and superstar magician Magic Singh (@magicsingh), to football freestyler Liv Cooke (@livcookefs) and cooking content courtesy of 'CEO of FLAYVAS' Nathan at The Grub Works Kitchen (@thegrubworkskitchen).
The campaign, created by Mother London, marks the next phase of TikTok's relationship with Ant & Dec, following a recent successful partnership on their hit ITV show Ant & Dec's Saturday Night Takeaway. As part of this, the pair invited the TikTok community to nominate their #HappiestMinuteHeroes for the "Happiest Minute of the Week" segment, and even ended a show with a live sea shanty spectacular alongside Nathan Evans, the singer behind the viral TikTok trend.
Ant & Dec have brought their unique talents to the platform and jumped on several popular trends since launching their account 18 months ago. With an inherent understanding of what makes great TikTok content, they have amassed 3 million followers and over 21 million likes in the process.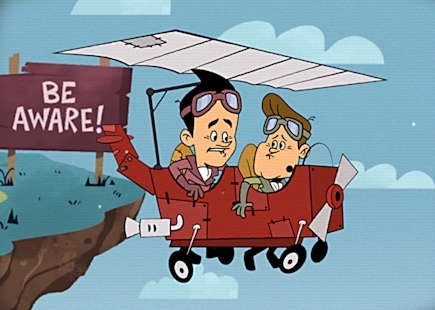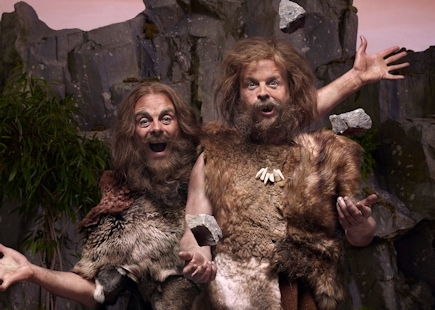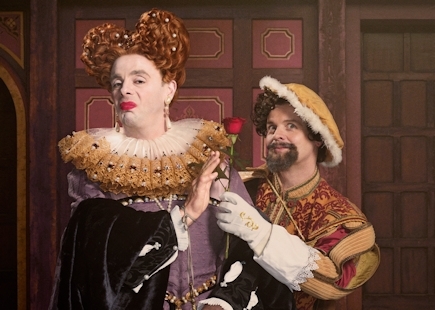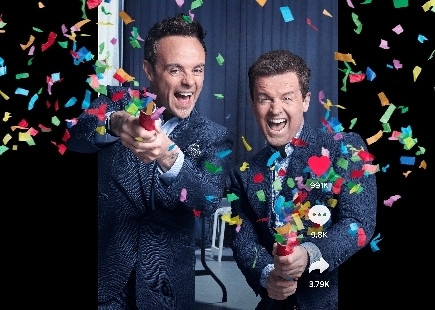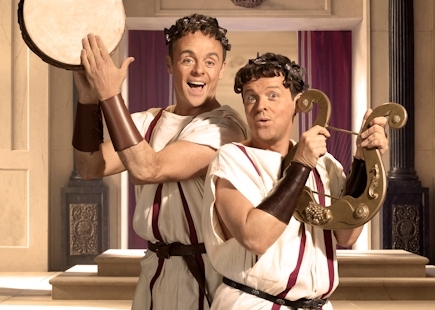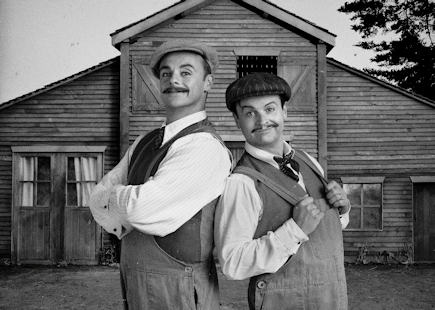 James Rothwell, head of marketing, EMEA at TikTok, said: "Ant & Dec are the indisputable kings of British entertainment, and we are proud to be working with them on this campaign. Their involvement in helping us to show the evolution of entertainment and storytelling in our latest campaign is testament to the growth of our brand, and our disruption in the entertainment space. The sense of joy running through the ad is what TikTok is all about, with an added dose of humour that is unique to their personalities. On TikTok, our community delivers endless entertainment, day in, day out in so many different forms and I can't wait to see how TikTok will evolve as a place where culture is brought to life through video."
Ant & Dec added: "When TikTok came to us with the idea for this campaign we instantly loved it. The idea of showcasing entertainment throughout the ages was one we couldn't resist. Creating entertaining content has been at the heart of everything we have done and continue to do, from our television shows through to creating content for TikTok and we love any excuse to break open the dressing up box so it was perfect for us! We hope everyone loves it as much as we do."
The 60-second ad will run on UK TV screens through September, backed by shorter 20-second versions and social media assets, as well as in-app activity on TikTok.
Credits
TikTok
Entertainment Marketing Lead (EMEA) – Rob Shead
UK Marketing Lead – Hongi Luo
UK Marketing Manager – Lottie Moor
UK Marketing Executive – Emily Warna
Head of Western & Southern Europe Marketing – Jana Ulaite
Head of Creative Labs (EMEA) – Stacey Dsylva
Head of Marketing (EMEA) – James Rothwell
Creative – Mother London
Strategy – Mother London
Media – Zenith
Business Director – Tommy Wong
Planning Director – Tom Wild
Planning Manager – Kat Higgins
Senior Planning Executive – Amelia Harrington
Group Investment Director – Cyane Bonnell
AV Investment Manager – Nicola Grist
Production
Production Company – Rogue
Director – Alex Boutell
Production Company Producer – Tom Farley
Sound Studio – No.8 London
Sound Engineer – Sam Robso
Post House – Black Kite
Producer – Amy Richardson
VFX Supervisor – Dan Sanders
Colourist – George Kyriacou
Music Supervision – Mr Pape
Edit House – tenthree
Editor – Quinn Williams
Photographer – Dan Burn Forti from Making Pictures Ltd
Retouching – Welcomm
Commercial – YMU Group
If you enjoyed this article, you can subscribe for free to our weekly email alert and receive a regular curation of the best creative campaigns by creatives themselves.