B&Q welcomes spring with 'We Will Grow again' by Uncommon

'We Will Grow Again'
Following the successful brand campaign launched last year 'Build a Life' celebrating the belief that anyone can change their home to make life better, B&Q continues to reflect this sentiment in new work from creative partner Uncommon.
As a year of toughing out the pandemic and a grinding winter in lockdown is coming to an end, B&Q and Uncommon want to salute the resilience and re-emergence of the UK, as we welcome the first bloom of spring in new work: 'We Will Grow Again'.
Home improvement isn't just about fixing things, it's about progress.
This new film recognises the departure of winter and how, with it, collective optimism grows greater. With the arrival of brighter days ahead as lockdown rules plan to lift, there's never been a more important time to remember that we will grow again.

The welcoming of spring also echoes the influx of plants and flowers amongst our environment. Plants hold a meaning far deeper than beauty — they represent a symbol of hope, growth and joy. And what better place to build your garden life by choosing a new Yucca for your windowsill or pansy bedding plant for your flower border than with B&Q's range of over 2,000 beautiful plants.
The film opens on those relatable bleak scenes of winter: leafless trees, lashings of rain and fleece-lined gloves — reminding us of that mundane feeling only one season can bring.
Like a chemical reaction, we start to see a shift in scene, reflecting that first moment of unexpected sunshine basking through our curtains on to our skin. As the script reads — 'All we need is a crack in the concrete. And we will grow again' — we see flowers fighting their way through the concrete to blossom. The music lifts, and we continue to see a flurry of imagery embodying the abundance of spring and the happiness that comes as plants grow.
The film was directed by Sacred Egg, through Riff Raff, whose style combines animation and photographic shots to showcase intimate moments in our homes and gardens. The film also cleverly nods to the nostalgic feel created in 'Build a Life', with the use of home videos as well as the return of Game of Thrones actor, Rory McCann as voice over. The work is set to the moving track 'Valkara' from the acclaimed electronic duo Maribou State.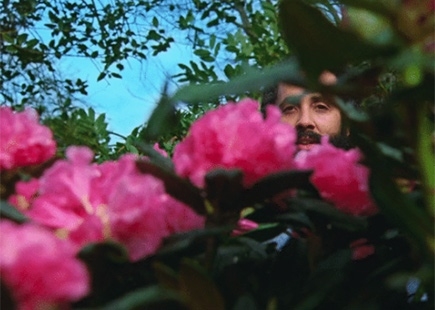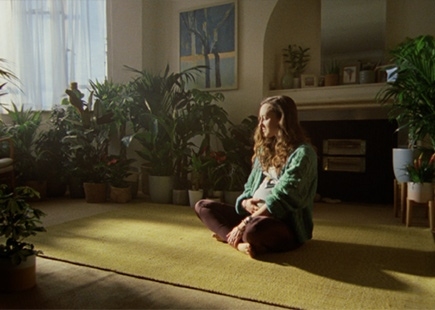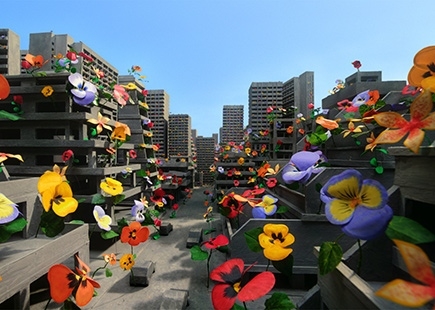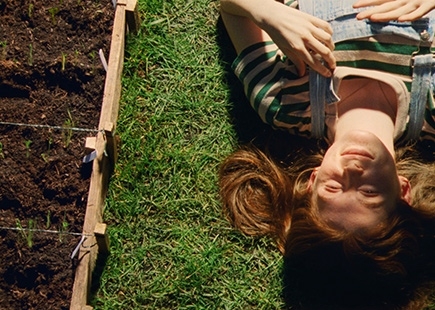 Chris Graham, marketing director, B&Q, said: "We're pleased to be launching this new campaign as the next iteration of our Build a Life platform, which celebrates the role that improving a home can play in making life a little better. As we mark a year in lockdown, our new research also shows how consumers think of outside spaces as a top priority. Of the 86% of British homeowners who embraced DIY as a way to adapt to challenges of the pandemic, more than a quarter (27%) focussed on the garden as a way to spend more time with friends and family outside."
Nils Leonard, co-founder, Uncommon Creative Studio added: "The arrival of spring has never meant more to all of us than it has now. We're not just coming out of another winter — there's a whole load of stuff we're leaving behind this time. The sentiment that we will grow again is a lesson nature teaches us every year: the good stuff will always come through if you plant it."

Credits
Project Name: We Will Grow Again
Client: B&Q
Creative Studio: Uncommon
Production company: Riff Raff
Director: The Sacred Egg
Voice Over: Rory McCann
Editor: Sam Bould @ Final Cut
Producer: Cathy Hood
DOP: Alex Barber
Post-production & Grade: MPC
Colourist: Matthieu Toullet
Producer: Ryan Hancocks
VFX 2D Lead: Tom Harding
CG Lead: Fabian Frank
2D Artists: David Filipe, Julia Caram, Ed Taylor
3D Artists: Radu Ciubotariu, Alessandro Granella, Maximillian Mallmann, David Bryan
Music Supervision: Pitch and Sync
Music: Valkara by Maribou State
Audio Post-production: Soundtree
Media Agency: Wavemaker
If you enjoyed this article, you can subscribe for free to our weekly email alert and receive a regular curation of the best creative campaigns by creatives themselves.