Balancing consistency with culture-defining creativity from some of the world's biggest brands

Back in 2010, Byron Sharp realised a brilliant book called 'How brands grow' in which he explained that if a brand wanted to grow it needed to be distinctive. In fact, distinctiveness was more important than differentiation.

He went on to explain that to do this, a brand needed to create a distinctive set of brand assets that created a shortcut to meaning. And then use these consistently over time to build and refresh memory structures-making it easier for people to recall a brand when they were ready to buy.
Over the years we have seen some truly iconic campaigns that have followed this playbook.
Creating distinctive brand characters like the Meerkat and Winston Wolf, and distinctive brand worlds like the Lloyds TSB's 'For the journey'.
I can still remember the music now.

Yet consistency is something that many brands still lack.
One reason for this could be that new marketing directors and creative agencies often want to put their stamp on a brand during their tenure, focusing on what's new and fresh or culturally relevant. In fact, as an industry, we are obsessed with it.

And yet for advertising to truly work and build memory structures, someone who sees any new marketing campaign should at least recognize that it has come from the same brand. Unless, of course, the previous brand assets were so bland that they have no memory of it at all.
But I do believe you can have both.
Creating consistency and culture-defining creative to help a brand grow.
And there are two brands that come to my mind that I think are killing it.
Their brand purposes are so well defined and so in tune with audience values. Their brand platforms are so distinctive that they now have the freedom to unleash creativity to get people's attention.
One of those brands killing it is Dove.
Believe it or not the 'Campaign for real beauty' first launched 17 years ago and is one of the strongest brand purposes of all time.
Making women feel beautiful everyday by broadening the narrow definition of beauty and inspiring them to take great care of themselves.
The campaign started with an outdoor campaign in 2004 that challenged stereotypes, before creating ads that used real women in their underwear (shock horror).
Two years later came the 'evolution campaign' that challenged the entire beauty industry. Creating an emotional connection with the audience by being culturally relevant. We then saw many other famous campaigns follow including 'Beauty sketches' that that used forensic artists to sketch real women based on the insight that only 4% of women find themselves beautiful.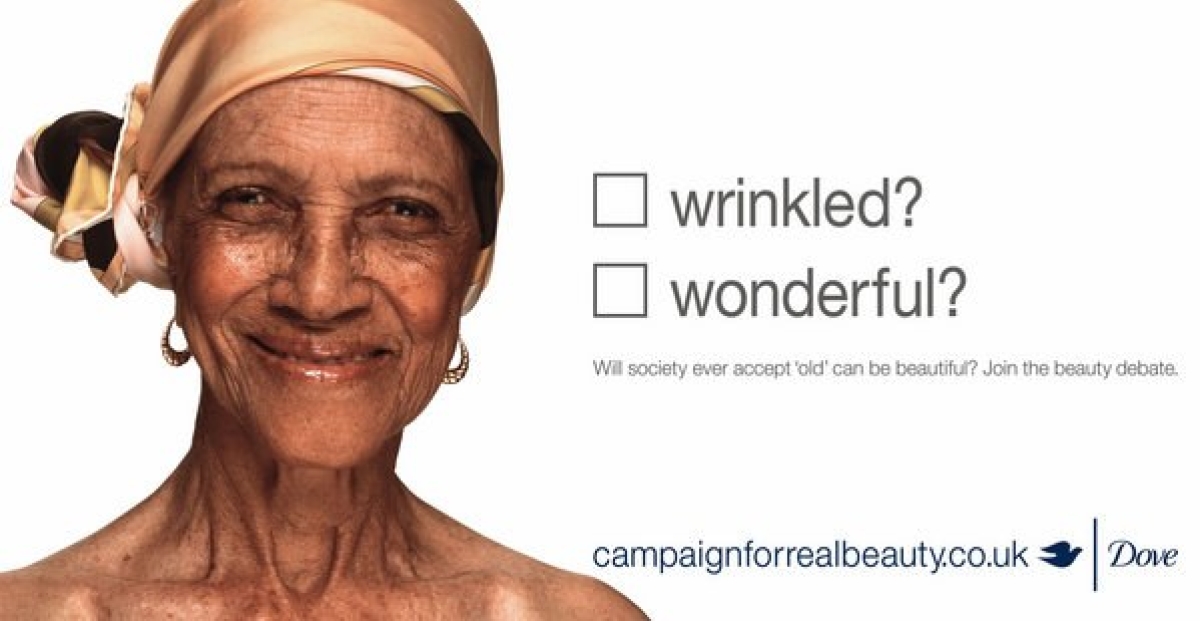 We have seen the brand win numerous awards around the world.
The recent Grand Prix's at Cannes for its iconic 'Courage is beautiful' campaign celebrated the strength and determination of front-line workers amid the coronavirus pandemic.

Despite the executions all being very different, the brilliant brand strategy still runs consistently through all the work, giving the creative team the freedom to express the brand platform in new, exciting and thought-provoking ways.

Building and refreshing memory structures by creating an emotional connection with their audience on so many levels.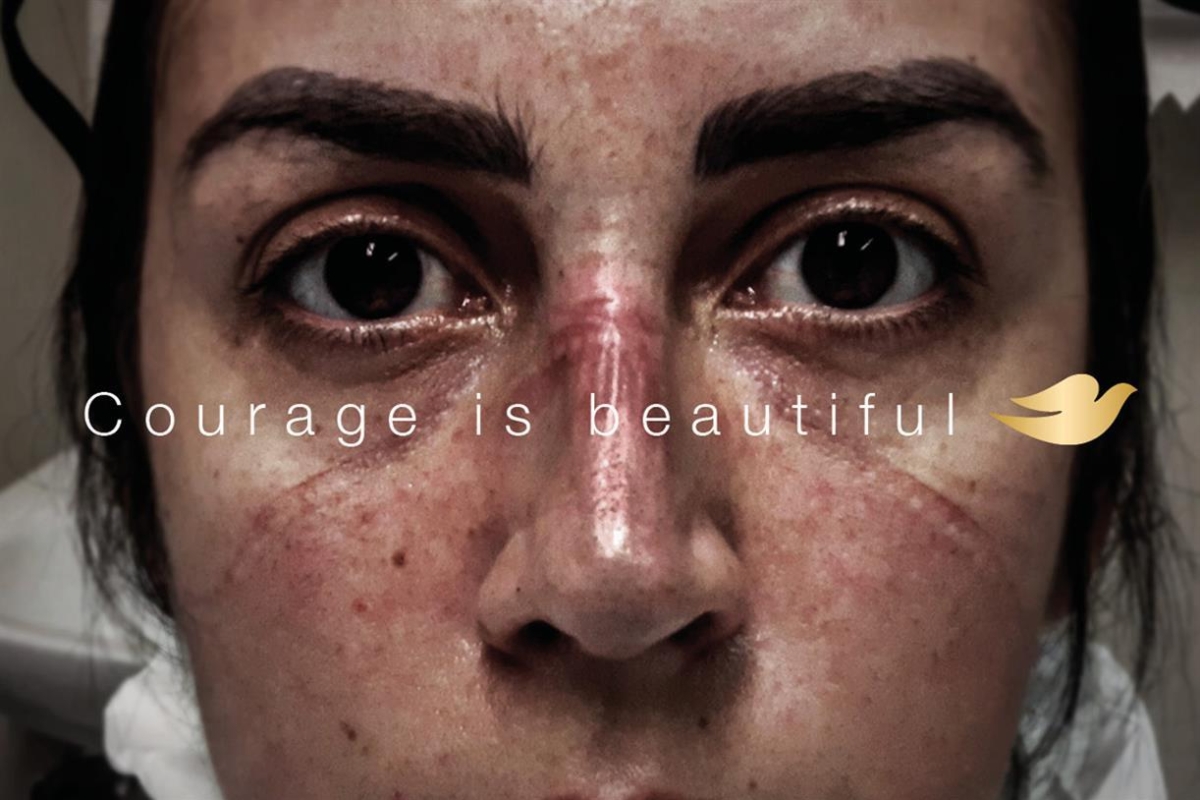 The other brand that comes to mind is LEGO.
Again 'Rebuild the world', which only launched in 2019, is another great brand platform that audiences can relate to. It taps into the world we live in today and the world we want to create for our children, leading to a strong emotional connection for parents.

And just like Apple, it puts a real emphasis on nurturing creativity and innovation to help children navigate the world.
A skill we seem to be neglecting in schools right now.
The first campaign showed an amazing Lego universe, showing what was possible through our imagination.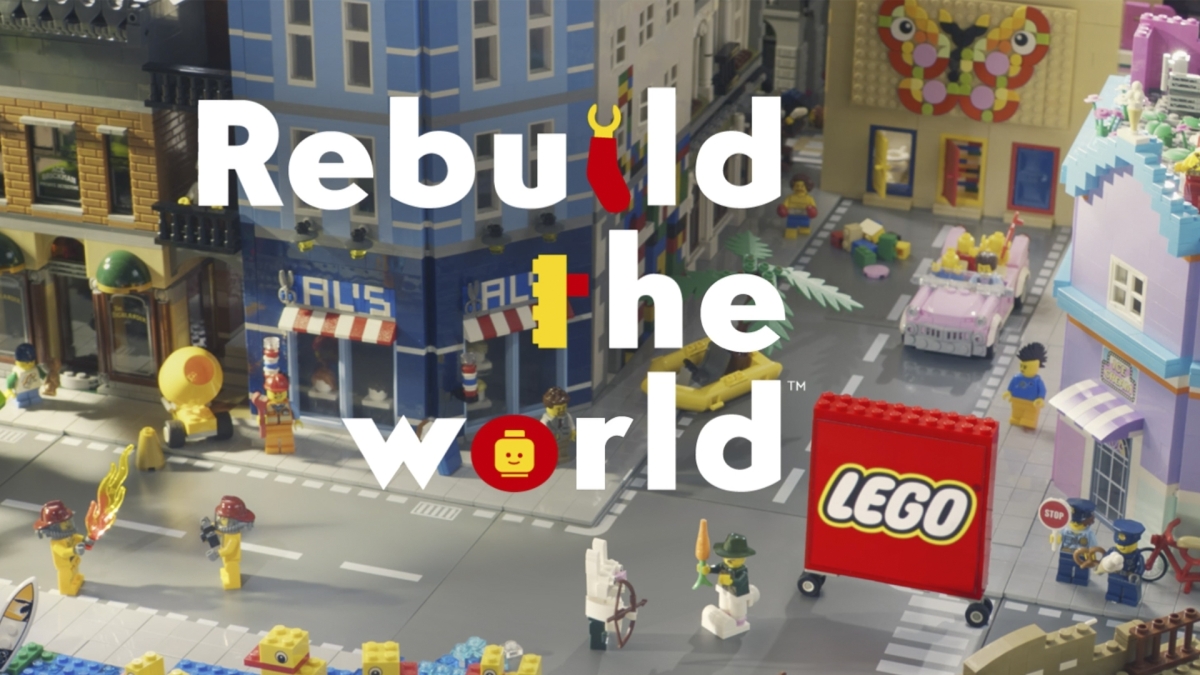 Everyone is awesome
They have followed up with culturally relevant collaborations to reach new audiences—like NASA that encourages children and adults to take an interest in STEM fields and space exploration, as well as celebrating Women in Space aimed at reaching new audiences.
LEGO is also tackling diversity with the brilliant launch of its LGBTQ 'Everyone is awesome' set of figures.
The brand platform also works globally.
In Poland, they created 'Green instructions' encouraging children to learn through play by turning existing LEGO sets into greener versions. Making cars into scooters, planes into electric trains and coal mines into electric turbines. (In Poland 79.9% of energy is still produced using coal)
With such a strong brand purpose that can work at a local level and a distinctive brand platform that has real meaning and value in people's lives, every new campaign, every partnership and every experience they create builds those essential memory structures.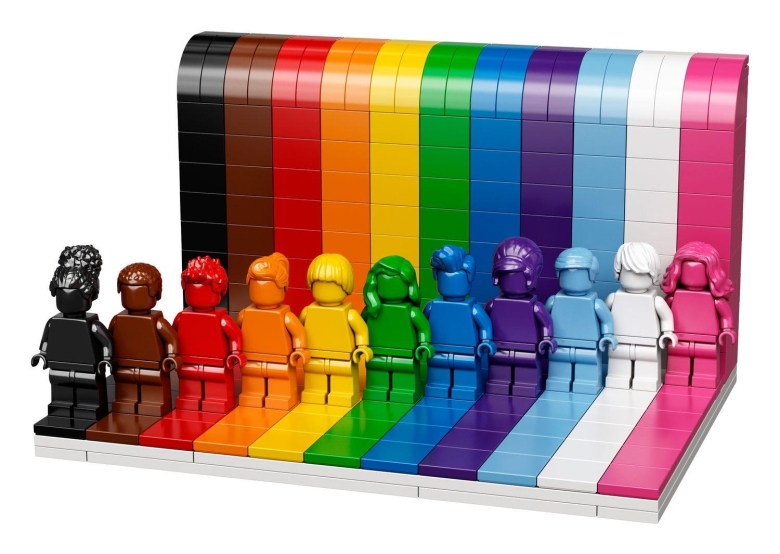 Takeaways
There are obviously many more great examples like 'Body Form from AMV and IKEA's 'Wonderful Everyday' campaign from Mother, that I could have shared.

But what surprises me is how many brands still don't do it.
Instead, they focus on one-off, creative executions. These may get somebody's initial attention, but the lack of distinctive assets will do nothing to build memory structures over time.
1. As a creative industry I believe our role should be to help brands find their meaning and true value in peoples' lives.

2. We should help brands create distinctive brand assets that create a short cut to this meaning over time that people recognize.

3. And then create a strong brand platform that give all agency partners the freedom to express its creativity across the customer journey—combining consistency with culture defining creativity.

If you enjoyed this article, you can subscribe for free to our weekly email alert and receive a regular curation of the best creative campaigns by creatives themselves.