Bango launches 'The Worst Ad Campaign' by buying up space on Britain's least viewed billboard

In an effort to raise awareness for poor search targeting, behavioural targeting company Bango took control of Britain's least-viewed billboard*.
According to Bango, 35% of online search ads never reach the promised target audience, wasting billions of pounds of digital marketing spend.
In fact, Bango's research shows that supposedly "targeted" search ads appear in front of a baffling array of audiences. In the case of one campaign, an ad targeting senior marketing professionals appeared in front of students, doctors, lawyers, supermarket cashiers and one dog breeder.
In an effort to raise awareness for this poor targeting, Bango launched "The Worst Ad Campaign", buying up space on Britain's least viewed billboard*.
Taking a pop at the world's largest search engine advertisers, Bango claims that the billboard is "still a better use of budget than most search ads."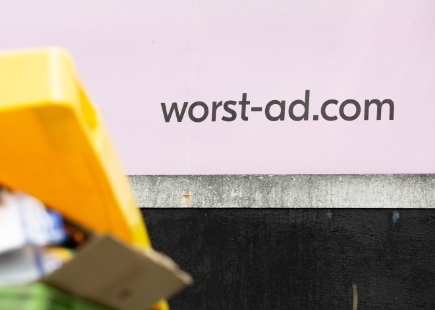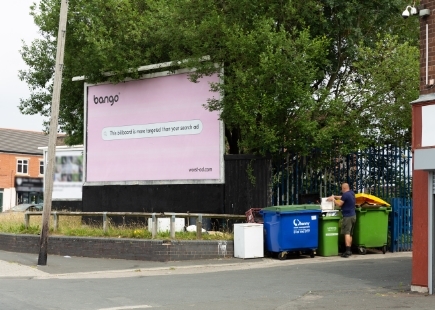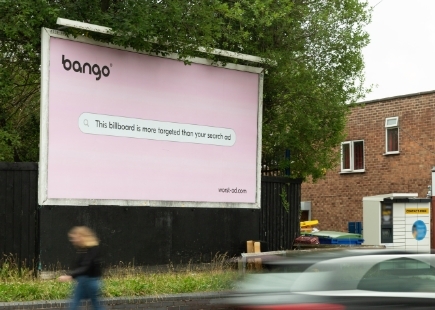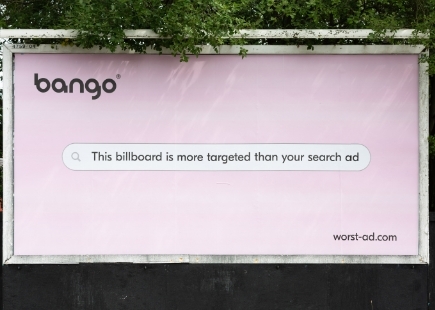 Speaking about the new campaign, Anil Malhotra, CMO at Bango justified the decision:
"To me, buying a search ad nowadays is about as useful as putting up a billboard in the middle of nowhere. A huge percentage of the target audience never sees it, and of those who do, the likelihood that they will act on it is slim to none.
"For all the talk of big data and advanced targeting, the truth is that most search engines aren't delivering as promised. Despite this fact, marketers and brands continue to pump billions of dollars into a system that's fundamentally flawed."
To address this issue, Bango is arguing for a new form of targeting called 'Purchase Behaviour Targeting' (PBT). By calling on payments data from around the web, Bango's PBT technology allows marketers to target audiences based on what they've previously bought.
The stunt, which was organised by technology PR agency Wildfire, shows the power of outdoor advertising to drive discussion online, even if Bango's billboard will rarely ever be seen.
*According to data from Clear Channel.
If you enjoyed this article, you can subscribe for free to our weekly email alert and receive a regular curation of the best creative campaigns by creatives themselves.