BBC Creative uses a billboard full of working pagers to alert London to its new series

To celebrate the arrival of the highly anticipated BBC show This Is Going To Hurt – starring Ben Whishaw and based on the best-selling memoir by comedian and writer Adam Kay – BBC Creative, the broadcaster's in-house creative agency, has designed an eye-catching installation that reflects the chaotic life of a junior doctor.

The unique billboard, located in Westfield London, consists of over 300 working model pagers spelling out the title of the show. The pagers also display messages written by Adam Kay, from hospital codes like 'Labour ward' and 'Gynae' to messages that hint towards themes within the show, such as 'Miss stag do' and 'Sleep in car'.
The billboard is fitted with LED lights and sound effects, recreating the feeling of NHS doctors' pagers constantly buzzing and calling them back to work.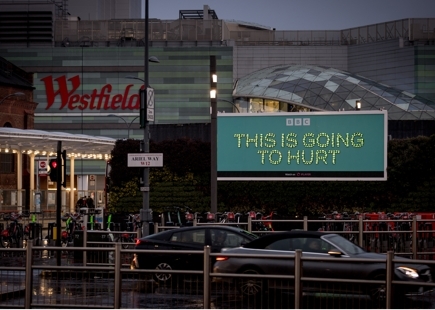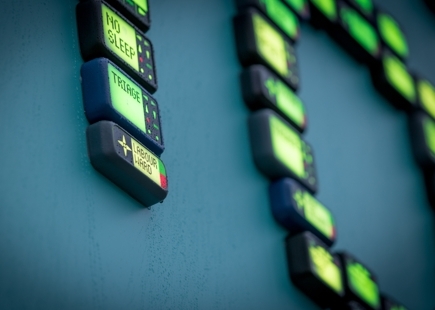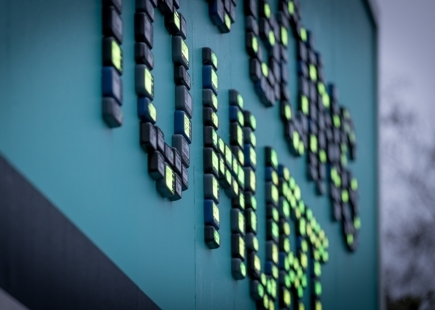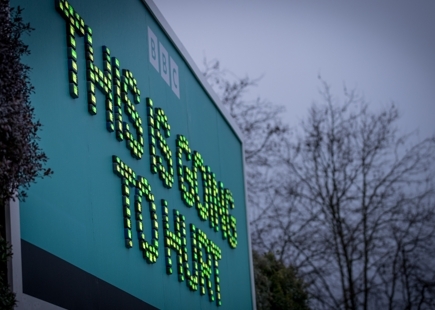 Paul Bailey, creative director at BBC Creative, said: "Nothing can express the stress of being a junior doctor, but BBC Creative's This Is Going To Hurt billboard, made of 300 flashing and beeping doctor's pagers, gives you an idea."
Rhion Leadbitter, BBC head of marketing, said: "Our highly innovative special build to support the launch of our compelling new drama, This Is Going To Hurt, has been crafted to illustrate the truly hectic life of our protagonist Adam, both professionally and personally.
"The outdoor site is made up of over 300 custom built pagers that deliberately disrupts and draws attention by flashing and bleeping to mimic the pagers worn by Junior Doctors, depicting how they are constantly being pulled in all directions."
Adam Kay, author and producer of the show, stated: "What an incredible poster – utterly embodying the stress and pace of the life of a junior doctor. I just hope that three hundred bleeps going off at once isn't too triggering for any NHS staff walking past".
The This Is Going To Hurt billboard is on display at the Pump Station, Westfield London until 27th of February.
The full series of This Is Going To Hurt is available to watch on iPlayer.
Credits
BBC CREATIVE
ECD: Paul Jordan
CDs: Russell Hendrie, Paul Bailey
Creatives: Beth Wood, Shannon Cripps
Producer: Liz Dolan
Photography Producer: Kate Lawson
Project Manager: Carly Mountford
Production Manager: Jess Greshoff
Senior Designer: Darren Wagstaff
Designers: Geraint Williams, Matt Henry
BBC ONE/IPLAYER MARKETING
Head of Marketing: Rhion Leadbitter
Marketing Manager: Maneet Lawson
Marketing Execs: Jawad Ashraf, Alice Gleeson
TALON
Senior Creative Solutions Manager: Emma Lang
GRAND VISUAL
Project Manager: Latisha Marius-Palmer
Creative Technologists: Justin Nowell, Jon Jones
If you enjoyed this article, you can subscribe for free to our weekly email alert and receive a regular curation of the best creative campaigns by creatives themselves.