Samsung and BBH London create high-octane, action-packed and CGI-rich film to launch a new era of mobile gaming

BBH London creates an action-packed, CGI-rich 60-second film for Samsung Electronics' System LSI Business, heralding the new era of grown-up mobile gaming enabled by its Exynos 2200 'next generation' mobile processor.
Until now, high-quality immersive gaming experiences have been restricted to console-based game play. The Exynos 2200, however, will revolutionise the quality, speed, and sophistication of mobile games when the processor chip is built into next generation mobile phones launching this year.
The 60-second film, 'The Marketplace' opens in a metaphorical mobile game market –– a visual metaphor for an online app store –– and follows a female character passing by an array of street vendors trying to sell her poor-quality, heavily-pixelated 8-bit computing-style fruits, and weapons. The hero is soon lured down an alleyway by a grizzled, Alice-in-Wonderland-inspired white rabbit to an underground black market populated by darker characters and vendors trading guns and weapons, all in full HD quality.
he action ends with the line: 'Playtime is over'.

The agency's brief was to drive anticipation and excitement among keen gamers ahead of the launch of the first phones containing the new mobile processor, which features a state-of-the art mobile graphics processing unit (GPU) developed by Samsung in partnership with AMD.
The starting point was the idea that the new GPU would now make mobile gaming serious. This, in turn, inspired the 'Playtime is over' campaign theme and strapline.

'The Marketplace' was directed by film and top European commercials director (and gamer) Matthijs Van Heijningen, whose numerous past commercials credits include the acclaimed 'Ostrich' for Samsung Electronics, 'Vampire Party' for Audi, and the multi award-winning spots 'Bear' and 'Closet'—both for Canal+. The production company was MJZ.

The post-production house – and creator of the film's lead CGI characters: White Rabbit and Lizard – was Paris-based digital effects specialist The Mill, with which Van Heijningen worked closely on The Forgotten Battle, one of the most expensive Dutch films ever produced, which he directed for Netflix and is a streaming hit.

Live action was filmed on location in Kiev, with much done in-camera and significant time and effort invested in art department and wardrobe, with a high level of craft involved to maximise production quality. All costumes made, for example, were bespoke. Original music was composed by Goldstein Music. Sound effects were done by 750mph.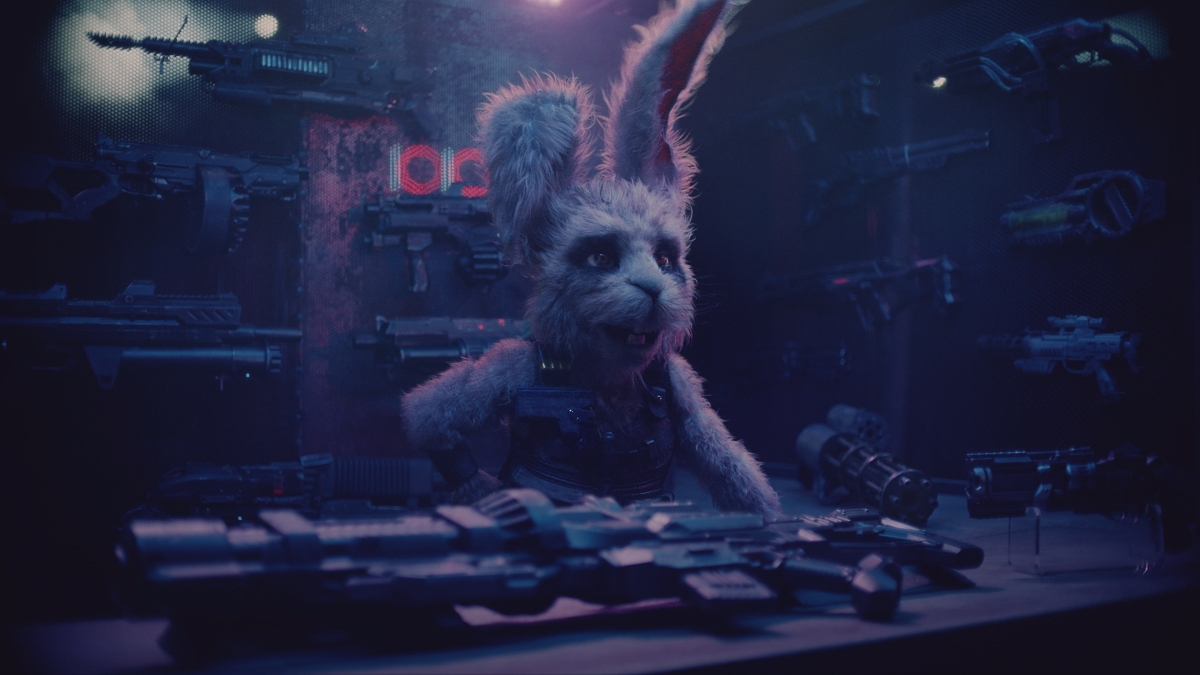 The commercial breaks on January 18 and will run until the end of February. It will run across YouTube, Instagram, Twitch, Reddit and TikTok. The film will be supported by cross-platform executions inspired by the creative concept and sharing the 'Playtime is over' theme, executed by Cheil Pengtai.

Changwan Kim, brand manager at Samsung Electronics, said: "We wanted to implicitly express how the Exynos 2200 processor will bring differentiated gaming experience on mobile, in a short condensed fashion. We are very excited to see BBH's creativity come to life in this adventurous hero film, and believe this project may be a big milestone that changes the course of how we promote semiconductor products in the future."

Stu Royall, creative director at BBH, said: "This was a dream brief from our partners at Samsung. To launch a new processing unit, targeted at hardcore gamers is an incredible opportunity. Together, we've constructed an incredible, alternate universe full of rich detail, dangerous characters and even more dangerous weapons. There's even a few additional details hidden in there to reward the most eagle-eyed gamers."
Credits
Global Chief Marketing Officer, BBH Group Adam Arnold
Executive Creative Director Helen Rhodes
Creative Directors Philip Holbrook, Stuart Royall
Art Director Wil Maxey
Copywriter Elliott White
Producer Joe Pawsey
Senior Account Director Sam Hardy
Account Director Agata Krupa
Account Manager Alexander Boden
Strategy Director Aparna Bangur
Chief Strategy Officer Will Lion
Production company MJZ
Director Matthijs Van Heijningen
Producer Donald Taylor
Editor Rich Orrick @ Work Editorial
Post-production house The Mill
Sound house Sam Ashwell @ 750mph
Composition Goldstein Music
If you enjoyed this article, you can subscribe for free to our weekly email alert and receive a regular curation of the best creative campaigns by creatives themselves.