Bed-verts: Australian bed brand 10:PM uses discarded mattresses as billboards

Abandoned mattresses, strangely, are something you see rather a lot, and you always notice them.
They are so out of place, so out of context, you wondered how they got there, why the fly-tipper chose that particular spot, and how sad - and how unpleasant they look without the benefits of sheets and bedding.

To launch its range of microbe neutralising beds, eco-friendly, Australian start-up bed brand 10:PM, turned a few, of Australia's near 2 million abandoned mattresses, into advertising spaces.
Transforming these discarded beds into billboards, with uplighters and copy exposing the rather unpleasant and unhealthy things found in old beds—whilst highlighting the benefits of an Australian made, eco-friendly and microbe neutralising 10:PM bed.
Running across Sydney the campaign features a particularly limp mattress outside the Australian parliament, comparing the similarities of the spineless bed and those lacking backbone inside parliament.
Created by Howatson+Company, each activation is supported with a video showcasing its creation and inspiration.

An attention-seeking, attention-grabbing, worthy campaign introducing the benefits of 'bed-verts' to the advertising world.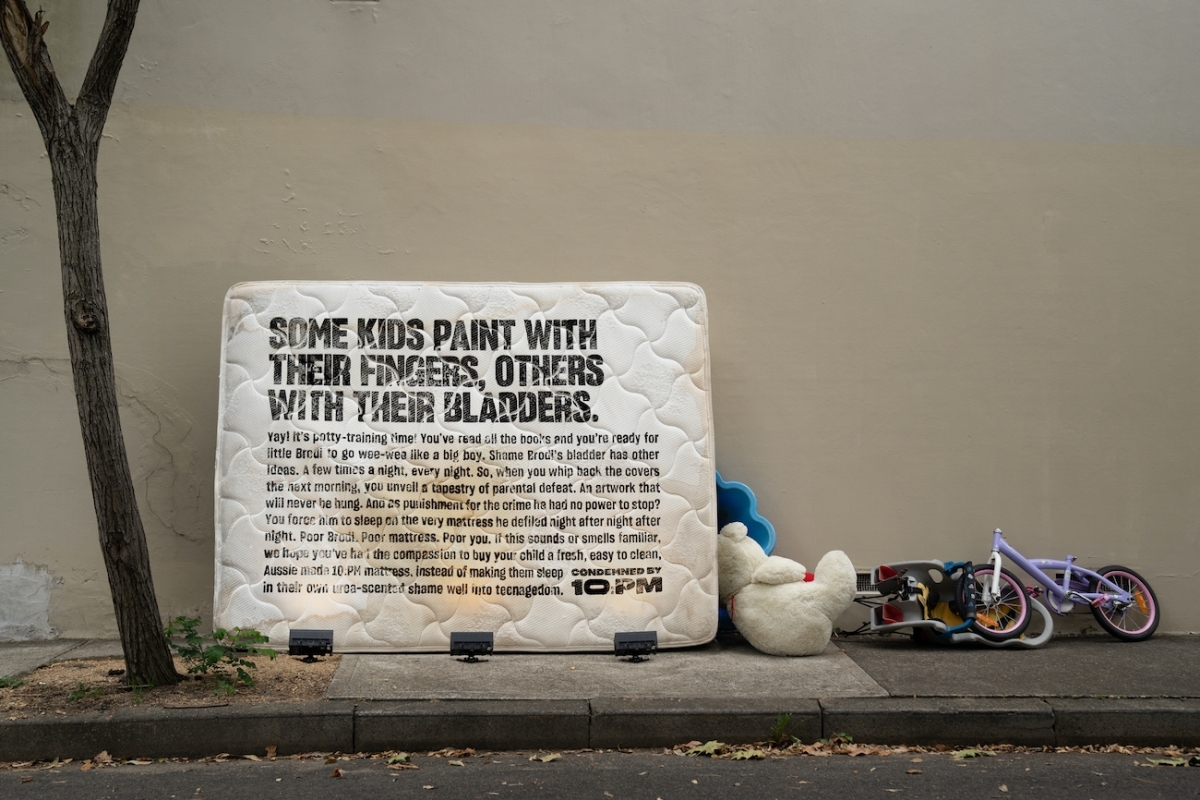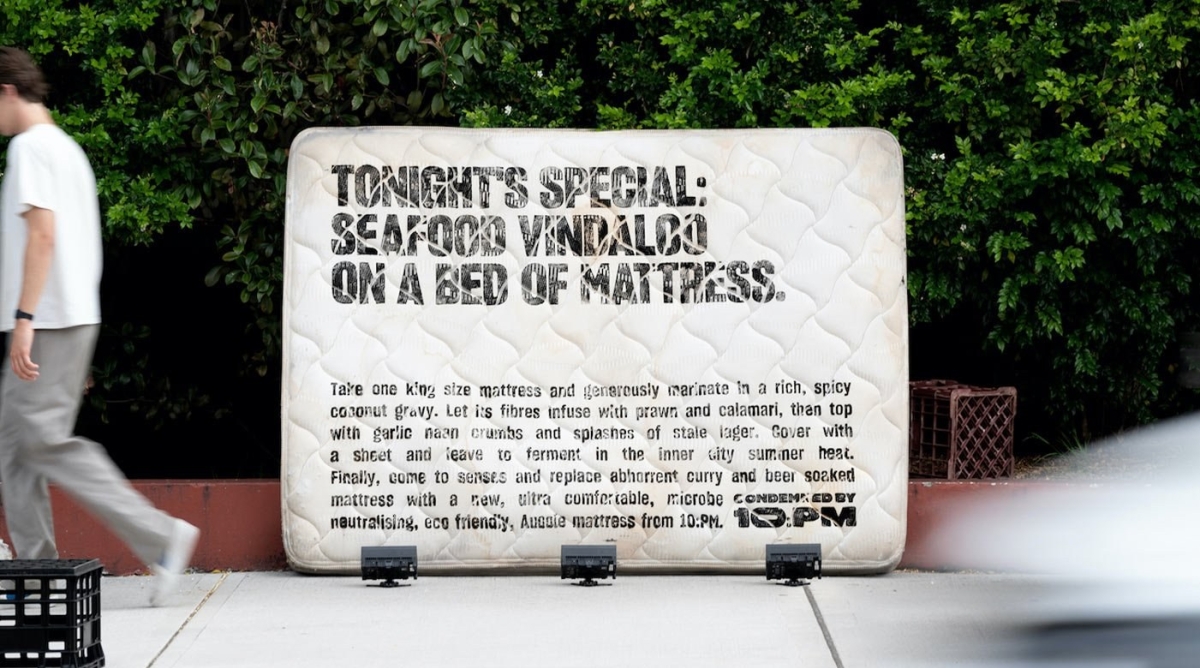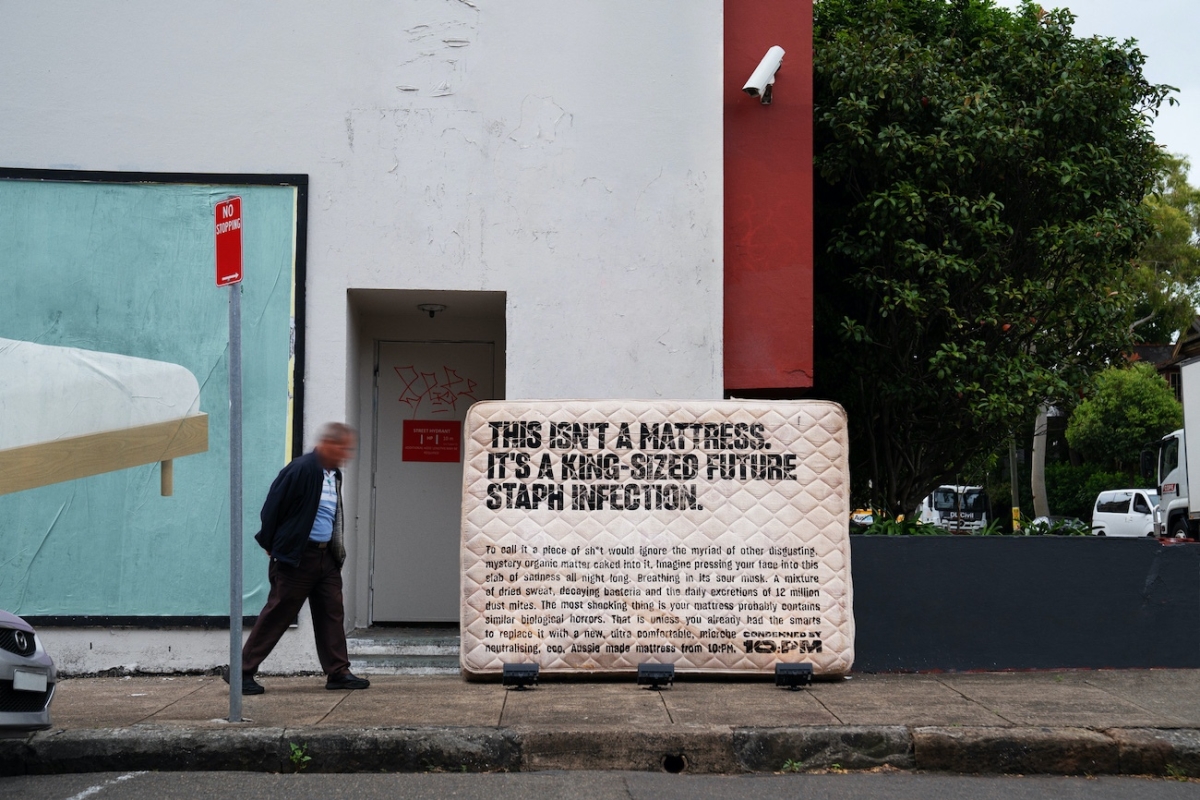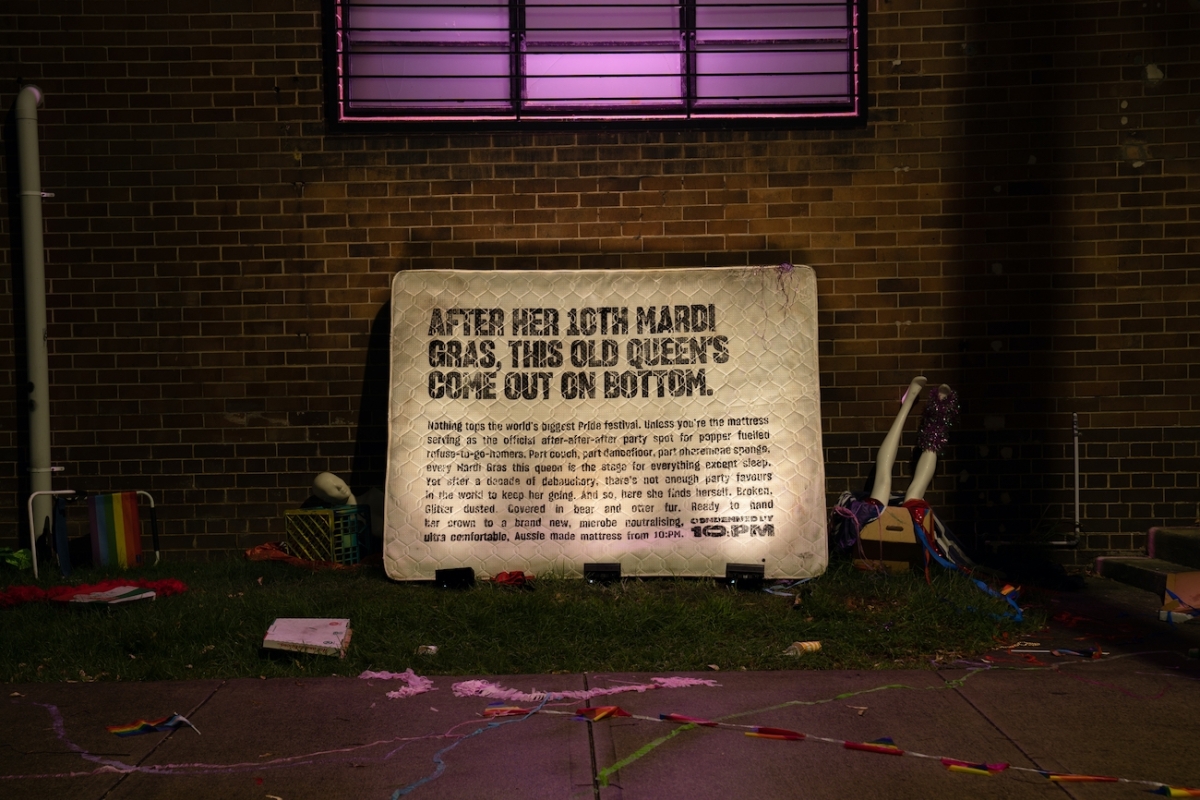 If you enjoyed this article, you can subscribe for free to our weekly email alert and receive a regular curation of the best creative campaigns by creatives themselves.