'Beyond Expected': Asahi Super Dry takes drinkers on a sensory journey through modern Japan

Asahi Super Dry is continuing to expand its global presence with a brand campaign that dramatises the premium lager's unique taste profile and deep connection to modern Japan.

Developed by creative agency dentsuMB UK, 'Beyond Expected' is a global brand platform that invites the audience to go beyond the ordinary and keep exploring new ideas and experiences.
It reveals how Asahi Super Dry is an experience that awaits discovery too, including in those global markets where beer drinkers are less familiar with Asian or Japanese beer.
Rolling out across key markets worldwide, including the UK, USA, Canada, Hungary, Taiwan, Singapore and China, the campaign tells the story of 'Barman', who guides one of his customers through the unique, crisp taste of Asahi Super Dry.
Each taste note is dramatised with sensory experiences, as the drinker embarks on a magical journey through vibrant modern Japan.
The TV spot was directed by Canada's Lope Serrano, a visionary director known for working with brands such as Longchamp, Louis Vuitton and multi-platinum selling artist Dua Lipa.
Alongside the TV advert, the global campaign, developed in collaboration with Made In Amsterdam, will appear across VOD, digital, social, OOH and on and off trade.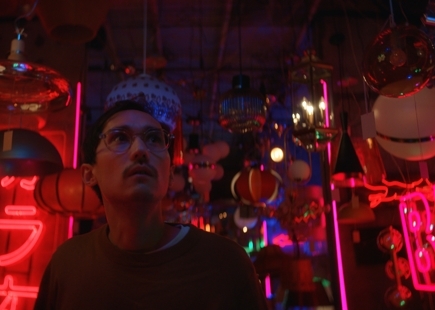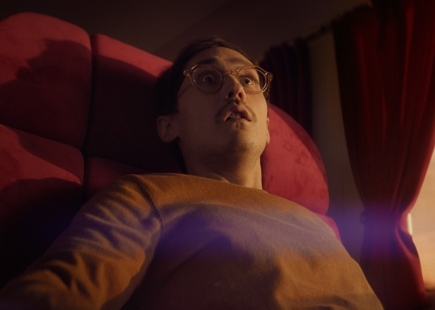 Simon Lloyd, chief creative officer at dentsuMB, said: "Asahi Super Dry. The beer with as unexpected taste as the place it is from—Japan. We connected this with the simple global platform 'Beyond Expected.' The film came from the idea that a taste –especially a taste you haven't tried – is hard to put into words. So, rather than explain what the beer's like, a mysterious barman takes a man on a semi-magical journey through Japan. Show don't tell. Loads of fun. And gives us a distinct position in the market from which to build. "

Credits
CLIENT: ASASHI SUPER DRY
MANAGING DIRECTOR ASAHI INTERNATIONAL: Richard Ingram
GLOBAL HEAD OF BRAND ASAHI SUPER DRY: Diana Simon-Bruns
GLOBAL MARKETING MANAGER ASAHI SUPER DRY: Ruby Lay
ADVERTISING AGENCY: Dentsu MB
CHIEF CREATIVE OFFICER: Simon Lloyd
CREATIVE DIRECTORS: Sarah Bamford
CREATIVES: Jonathan Thake
CLIENT PARTNER: Ildut Loarer
ACCOUNT DIRECTOR: Charlotte Roberts / Raffi Churcher
ACCOUNT MANAGER: Blythe de Gruchy
STRATEGIST: June Fong
AGENCY TV PRODUCER: Ruairidh Elms
PRODUCTION ASSISTANT: Joel Wilson
PRODUCTION COMPANY: Canada Canada
DIRECTOR: Lope Serrano
PRODUCER: Daniel Wheldon
POST-PRODUCTION COMPANY: Moving Picture Company
POST-PRODUCTION PRODUCER: Grace Thorpe
POST-PRODUCTION EXECUTIVE PRODUCER: Ryan Hancocks
SOUND DESIGN: Rick Morris
MUSIC SUPERVISORS: Soho Music
EDITOR: Gareth McEwen @ Stitch
EDIT PRODUCER: Kirsty Oldfield
LOCAL SERVICE COMPANY: Shelter (Ukraine)
ANIMATION: H5
ANIMATION PROCUCER: Federico Matarazz

If you enjoyed this article, you can subscribe for free to our weekly email alert and receive a regular curation of the best creative campaigns by creatives themselves.