Londoners surprised with a series of secret floral displays by 'Botanical Banksy'

Floral heavyweights Lewis Miller and Simon Lycett teamed up to bring Miller's famous 'Flower Flashes' from New York to London streets.
Transposing his unique urban floral design vernacular across the pond for the first time. 12,000 fresh blooms metamorphised into three extraordinary floral installations appearing overnight.
The blooms were found cascading from the famous Eros statue in Piccadilly Circus, bursting from two iconic red phone booths in Soho, and exploding from a battered wheelie bin in Brick Lane.

Miller's New York installations in taxi cabs, trash cans, building sites and hot dog stalls have attracted world-wide attention and praise for transforming everyday parts of the city into interactive floral explosions of colour and life. This is the first time he has brought them to life outside his native New York.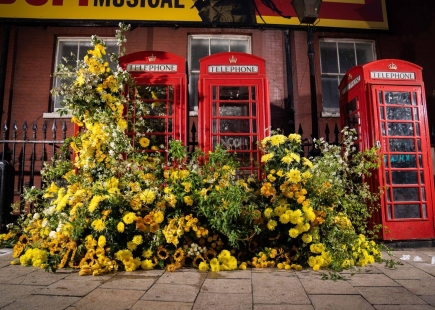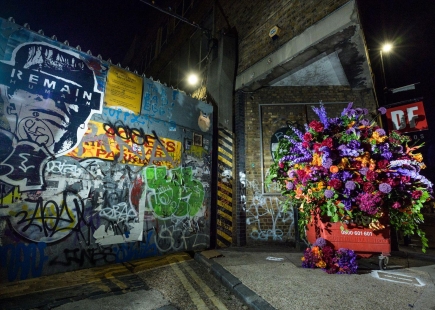 More than 12,000 fresh blooms from Covent Garden Flower Market were used in these floral extravaganzas.
The classic summer palette and the colour and spirit of the city inspired Lewis's vision. But these living sculptures weren't just designed to be admired from afar. The public were actively encouraged to dismantle each 'Flash' by helping themselves to armfuls of blooms to spread some joy. All 12,000 peonies, sunflowers, roses, lilies, delphinium and Sweet Williams had vanished by 5pm; leaving only a few sprigs of foliage in their wake.
The London flower flashes were part of Funnyhowflowersdothat.co.uk's latest 'We Need More Flowers' campaign which celebrates flowers and reminds us why we need more of them in our lives. With online sales of flowers rocketing by 277% during lockdown, flowers have become a potent symbol of hope and connection.

"My Flower Flashes are designed to be as temporary and ephemeral as the blooms themselves." Lewis said. "The almost childlike excitement on people's faces when they stop and connect with my work is immensely gratifying. I kicked off Flower Flashes back in 2016 with a simple ambition; to juxtapose the purity, fragility and vibrant colour of flowers with the concrete, steel and gritty brutality of the urban environment…a fleeting calm mental oasis amidst the chaos of city life."
Creative director at Fever Unlimited, Jo Chappel says: "We've been watching Lewis's Flower Flashes across the pond for a few years now, waiting for the right moment to bring him to London and hoping another brand doesn't get there first! His mission and work fully embodies the spirit of the We Need More Flowers campaign so as soon as we received the brief to amplify the ATL across PR and social we knew this was the right time to bring him to London as a first. It was really important to stay true to the guerrilla and participatory roots of Lewis's Flashes. We didn't want neat and tidy floral installations to be admired from a distance, we wanted the public to get stuck in, smelling, picking and sharing the flowers as a powerful antidote to the events of the past 18 months. Watching people coming away with armfuls of blooms beaming was a real thrill - the simple joy flowers can bring in action."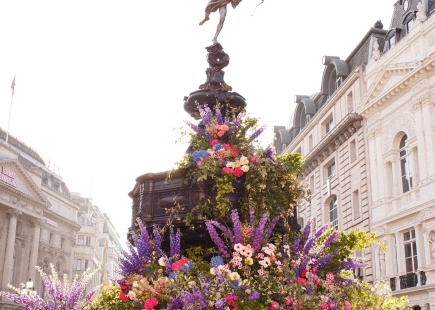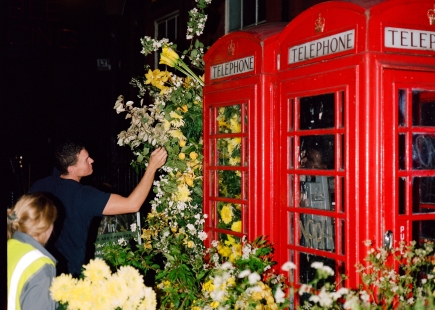 Credits
Project name: Who is this 'Botanical Banksy'?
Creative studio: Fever
Client: FunnyHowFlowersDoThat.co.uk
Video director / producer / editor: Rob Thorogood; Unlimited Comms Division Studio
Photographers: Dan Wong; Unlimited Comms Division Studio, PinPep, PA
If you enjoyed this article, you can subscribe for free to our weekly email alert and receive a regular curation of the best creative campaigns by creatives themselves.