Branston Pickle delivers a 'Hit of Home' this Christmas with its very own International Pickle Post Office

Nothing says Christmas more than Branston Pickle.
However, for many expats stuck across Europe, that dream will remain a fantasy with damming reports showing many EU-based retailers will not be stocking one of the UK's most treasured festive foods – Branston Pickle.

Loved across the country, Branston is a staple for any self-respecting Christmas cheeseboard.
But with its iconic taste hard to track down for international Brits abroad, we wanted to ensure loved ones could send Branston with ease.
That's where W Communications stepped in, with an innovative way to deliver that 'Hit of Home' we all know and love.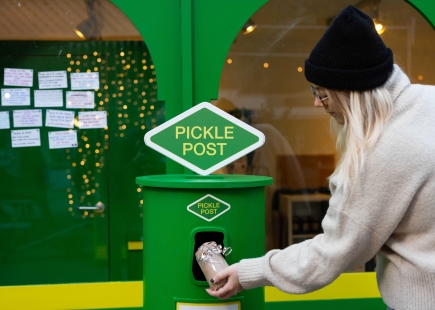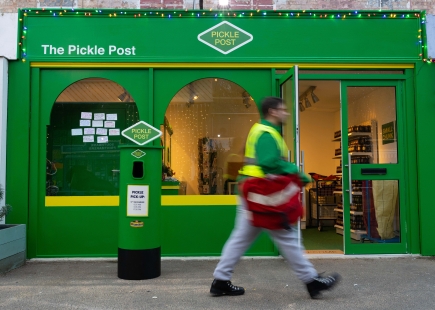 The Pickle Post
This limited time pop-up is the UK's very first international postal service that allows Brits to send a jar of the comforting condiment (for free!) to their European-based family and friends. All while beating those inevitable Christmas post office queues. So whether you're gifting your auntie in Alicante or your cousin on the Costa del Sol, you'll be sending them a tangy taste of home that's impossible to find anywhere else.
From cheese and pickle stamps to limited-edition Branston Pickle wrapping paper and Christmas cards, the Pickle Post is serving up the ultimate hit of home and ensuring any festive feast has the right accompaniment.
The pop-up was designed with a focus on the little details to make it feel like a real post office, from handwritten notes in the window to a wide range of collateral offering Pickle Passports to Pickle Post Credit Cards.
For those that might be a too far away from the Pickle Post Office, fear not. Branston Pickle-lovers based outside of capital can access the Pickle Post service online.
And there is the added-bonus of creating a one-of-a-kind personalised jar before sending it off via a dedicated virtual distribution service. With the sweet hit of Branston just a click away, the jar of pickle will arrive all wrapped up in festive packaging, the ultimate present for anyone in need of a pickle fix this Christmas.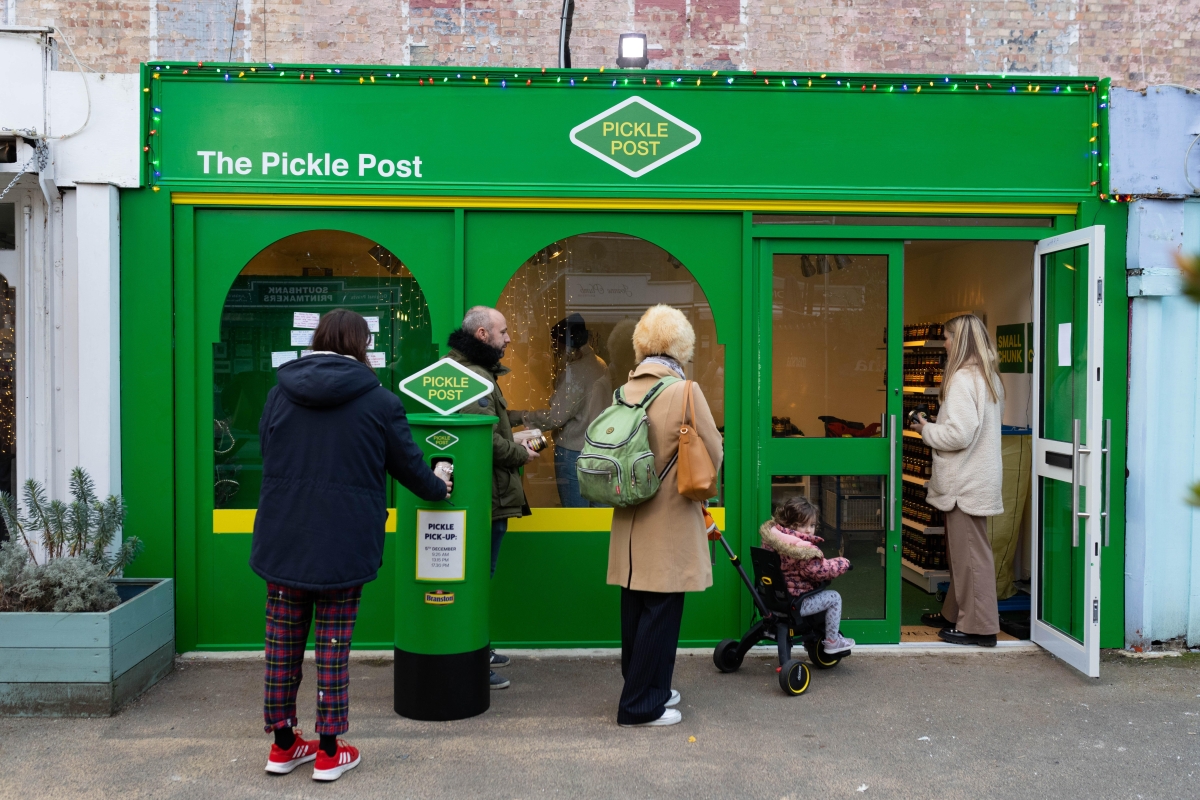 The International Pickle Post will also be touring the country via dedicated Sainsbury's and Tesco stores.
Customers will be able to purchase their favourite Branston classics, from small chunk to Original recipe – before packaging them up in-store to a fellow pickle lover.
Christmas is as much about the small things as it is about presents or big romantic gestures. As parts of the world remain distant and travel challenging, we wanted to give Brits based across the globe access to the taste and flavours of home as much as possible. Although some of us might not be able to be together, we're hoping the Pickle Post will be able to make Pickle fans feel loved (and full) this festive season.
The Pickle Post has been an instant hit securing more than 30 pieces of coverage across national and consumer titles. A targeted influencer plan and dedicated launch event saw W Communications run an exciting opening night, with DJs spinning tunes like Stevie Wonder 'Signed, Sealed, Delivered' and The Marvelettes – 'Please Mr. Postman'. And of course a few cheesy classics too – after all it wouldn't be pickle without some cheese…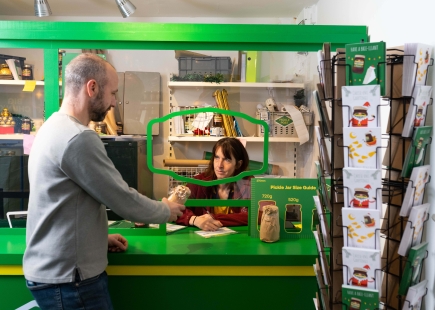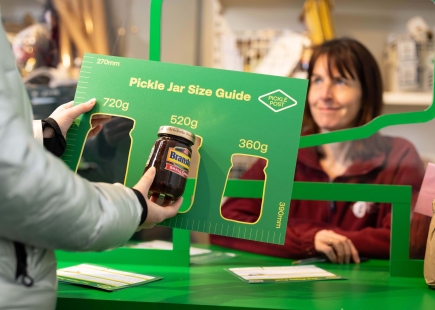 If you enjoyed this article, you can subscribe for free to our weekly email alert and receive a regular curation of the best creative campaigns by creatives themselves.