British Gas partners with Team GB and ParalympicsGB to bring better performance on Sundays

British Gas, the energy supplier, has partnered with Team GB and ParalympicsGB, among the nation's most loved institutions, in a new campaign that flips sporting stereotypes on its head.
British Gas aims to drive positive change in the industry by rewarding its customers for better, more sustainable energy use. To deliver that important message, who better than three high-performing and high-energy Team GB and ParalympicsGB athletes: Tom Daley (OBE), Katarina Johnson-Thompson and Ellie Simmonds (OBE).

Delivered with agency partners The&Partnership and OMD UK, the campaign's showpiece is a 60-second TV film directed by Traktor. It starts by mimicking an intense, high-performance sports advertising film as the elite athletes seem to steady themselves for the biggest moment of their sporting careers.
But in a dramatic and unexpected twist, they propel themselves into a different kind of race. It's a Sunday, and against the clock, they squeeze in as much of their weekly electricity usage as they can between 11 a.m. and 4 p.m., the window in which British Gas rewards its customers with half-price electricity when renewable sources are more readily available.
A buzz of activity follows, including Tom Daley vacuuming in his swimming trunks, Ellie Simmonds repairing her trophy shelf with a power drill and Katarina Johnson-Thompson exercising in her slippers.
Beyond TV, the multi-channel campaign playfully subverts sports advertising stereotypes across cinema, radio, press, digital, social, bus wraps and high-impact OOH across the UK, designed to reach the nation at large. The media mix is crafted by OMD UK to maximise both reach and impact against key audiences, letting the athletes shine in as many spaces as possible while prioritising more trusted channels and environments.
The feel-good factor of the campaign is amplified by the brand's iconic, upbeat music track 'Mr. Blue Sky' by Electric Light Orchestra, consistently voted 'the happiest song in the world'**, elevated through media formats that prioritise audio-on.

Half-price electricity on Sundays is part of British Gas' new PeakSave scheme, which rewards households for using energy outside of peak hours. Not only is the scheme aimed at helping customers do their bit for the environment, but it's also a commitment to help customers keep bills down as winter approaches.
The new brand partnership with Team GB and ParalympicsGB, with rights and talent negotiated by sports marketing agency Fuse, is the latest milestone in British Gas' mission to use the power of sport to drive positive change in communities—from promoting healthier lifestyles across the UK to pioneering grassroots initiatives like youth engagement programme Get Set for Positive Energy reaching up to 1 million*** young people and families across the UK. British Gas teamed up with Scottish Rugby and the Scottish FA earlier in the year for 5-year partnerships.
Matt & Chris, creative directors at The&Partnership, continue: "We wanted this to be a real feel-good piece for British Gas, showing the nation how to achieve peak performance every Sunday. So who better to do that than some of Britain's best-loved athletes? Who brought their Olympian energy to everything from drilling to washing tiny trunks."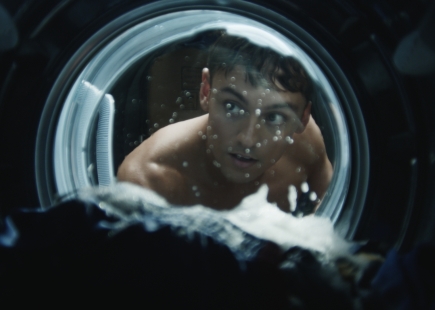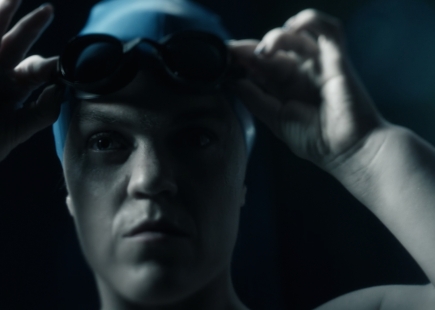 ***Young people and families reach is calculated by the number of Primary schools engaged (registered to the programme, downloaded resources, or entered a competition) multiplied by the Get Set average school reach per year for 5 years (taken from the annual Get Set Monitoring and Evaluation report).

If you enjoyed this article, you can subscribe for free to our weekly email alert and receive a regular curation of the best creative campaigns by creatives themselves.