Cadbury open The 'Donate your words' Shop and the only currency accepted was words, in an activation by VCCP

BOAST is a place where you can find out about recent creative campaigns.
It is essentially a space where agencies can tell us about the new work they are proud of; blowing their own trumpet, so to speak.
Here's the latest from the creative world as we know it.
A campaign by VCCP
Cadbury took their partnership with Age UK to the next level by launching a 'Donate Your Words' shop, where money had no value – but words did.

The UK's favourite chocolate brand purchased the stock on behalf of the public, so that they could choose any item they wanted in exchange for a pledge to reach out or talk to a lonely older person.
This meant there were no price tags in sight, and customers could simply take their chosen items to the till and 'pay' with a pledge to carry out the action on the tag. This could be a quick 'hello' to an older person at the bus stop, a chat with an older neighbour, or a phone call to an older relative.
The shop is the latest instalment in Cadbury's 'Donate Your Words' campaign, which has been raising awareness for the UK's loneliness epidemic, where 1.4 million older people struggle with loneliness and 225,000 often go a whole week without speaking to anyone.
By inspiring everyone to do something small - whether speaking to an older neighbour or simply calling an older relative - Cadbury aims to showcase the inherent generosity that's in all of us and prove that there's a glass and a half in everyone.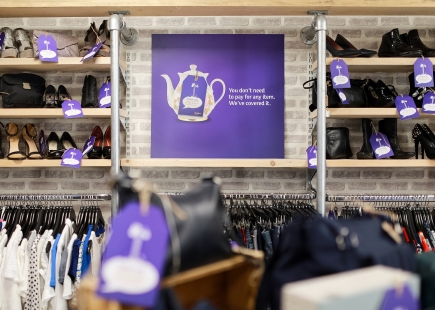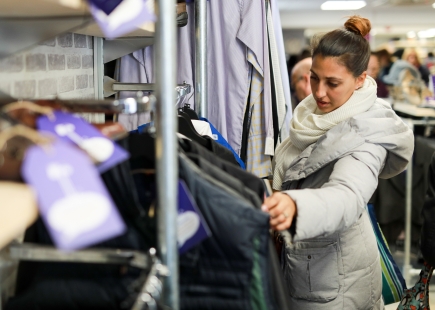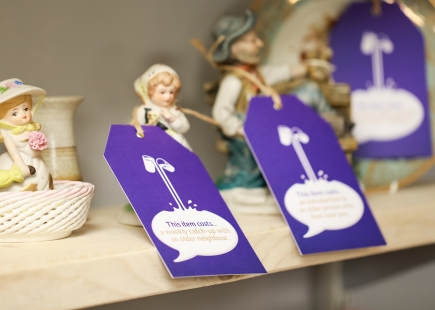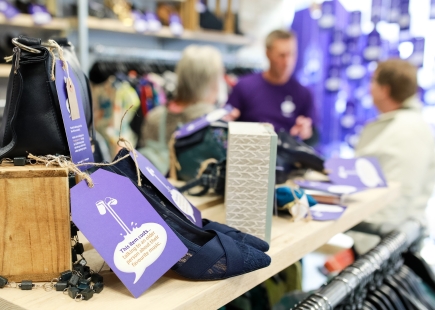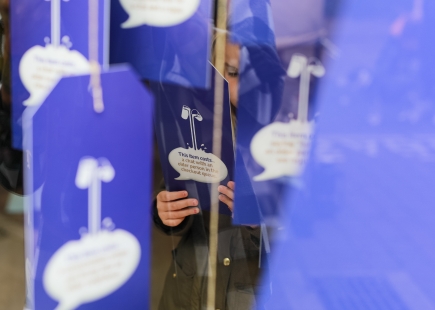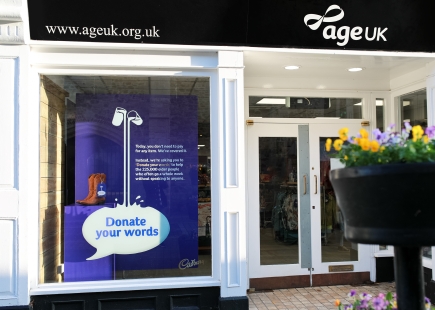 The campaign has seen Cadbury release a TV spot, 'Fence', as well as removing the words from their iconic purple bars and donating 30p from every sale to Age UK. Most recently, comedian Sue Perkins spent 30 hours in isolation to raise awareness.
Bethany Wenn, Brand Executive at Cadbury, said: "We're really proud that we were able to work with the Age UK's shop in Ely as a physical location for people to make a pledge to help us fight loneliness in the UK. The event was a huge success and we hope it goes some way in making a difference to the community."
Dan Colley, Executive Creative Director at VCCP Retail, added: "Loneliness in older people is something that can be prevented simply by taking a moment to talk to the people we see every day, but don't necessarily speak to. This retail activation has helped to trigger those conversations by giving people the items they want in exchange for a pledge or promise of a chat. It feels good to have done some good with a wonderful charity and a brand with generosity at its heart."
Laurie Boult, Fundraising Director at Age UK, said: "Loneliness is a huge problem, which can make many older people feel invisible and forgotten. We have been overwhelmed with the public's response to the campaign so far and thanks to the generosity of Cadbury Dairy Milk and the support of these shop customers we will be able to make a difference to the lives of many older people."
CREDITS
VCCP Retail:
ECD: Dan Colley
Creative Director: Iain Lawrence
Senior Creative Team: Adam Ablo, Zoë Stock
Account Team: Sam Spong, Craig Barnes
Producer: Jess Cross
Planner: Ella Rule
Design & Artwork: Phil Tee, Matt Donovan
VCCP:
ECD: Darren Bailes
Creative Directors: Chris Birch and Jonny Parker
Creative Team: Rob Ellis, Peter Reid
Account Team: Matt Smith, Gen Hole, Matt Reed
Planner: Hannah Martin
Integrated Producer: Jon Dewart
Creative Producer: Romana Kit
VCCP Kin:
Social & Influence Director: Aurelien Pakula
Social & Influence Editor: Connor Wynn
If you enjoyed this article, you can subscribe for free to our weekly email alert and receive a regular curation of the best creative campaigns by creatives themselves.