Caravanning: a sense of freedom you don't get from other campaigns

How the years fly by!
It seems like only yesterday that I was here defending a floating Borat against claims that it had de-valued the creative industry's craft and sullied our hard-earned reputation for innovation.

And yet here I am again, ready to defend to the hilt another idea that seemed to rile CDs and agency leaders, but which the Great British public (remember them...?) seemed to rather quite enjoy.
The Big Idea
British caravan manufacturer Bailey hoisted one if its premium four-berth caravans eight-storeys into the air and onto the rooftop of London's One New Change.

Caravans have had quite the renaissance over the past eighteen months.
Once derided by The Inbetweeners as 'a sense of shitting in a bucket in a cupboard that you don't get from other holidays', caravan sales have increased by 15% this year alone. And their fanbase has got younger—leading retailers report rising enquiries from millennials and rocketing numbers of followers on Insta.
So what better way to celebrate the revival of the Great British caravan holiday than with an urban campsite overlooking the historic City of London?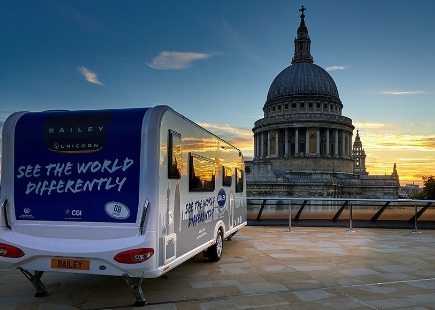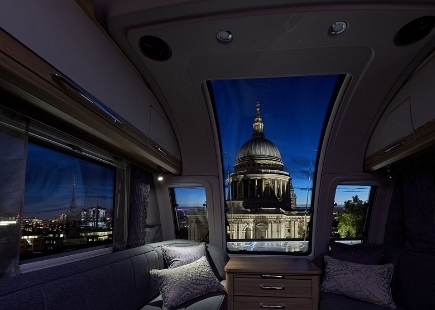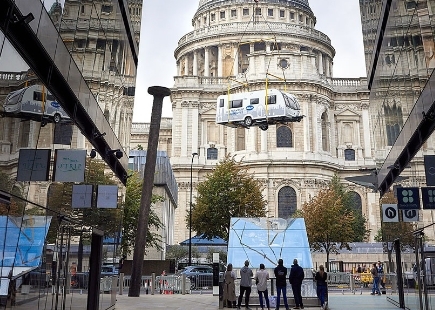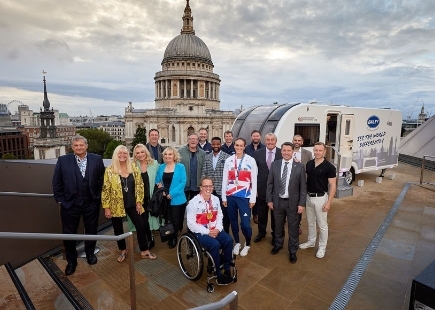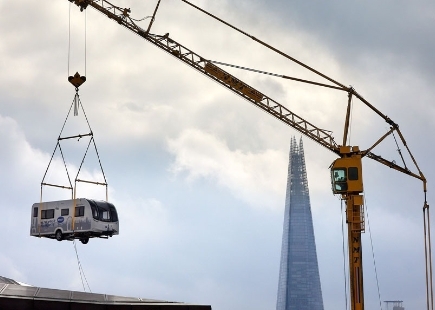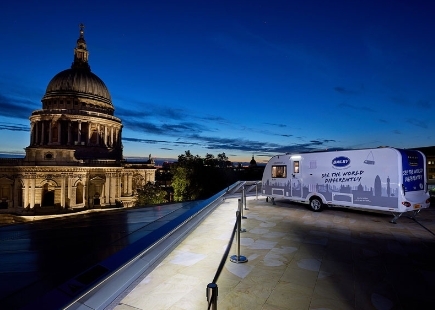 What They Did
Early one morning in late September, a 24-foot, 1,420kg Bailey Unicorn V caravan was hoisted into position atop One New Change, taking up a position adjacent to St Paul's Cathedral.
Bailey (and its agency Rawlings Communications) turned the hoist itself from being a logistical nightmare (which it no doubt was) into a perfect photo opportunity, capturing striking images and videos as the structure was slowly lifted into place.
While in situ for a week, the caravan played host to a 'celebration of the staycation summer', with high-profile attendees from the world of sport, and key journalists and influencers offered complimentary one-night stays.
The Review
To give you an idea of why I like this campaign, you need only look at the 'celebs' who attended the launch.
While a more traditionally bouji event may have attracted rent-a-celebs from TOWIE or Made in Chelsea, the guest list for this one included 90s footballers Gary Mabbutt and Tony Cottee, and Rogue Traders presenter Matt Allwright—all personalities that one could imagine are already converted to the joys of caravanning.

This campaign was grand in ambition, but refreshingly simple in its execution and messaging.
People like caravans, and they like big buildings with great views so combine these two things and they should like it even more.
And they did. The installation attracted plenty of media coverage, a slew of social chatter and a buzz of attention around a brand that probably hasn't been the talk of the town for many decades.
In Hindsight
As far as I could tell, there was no option for members of the public to bag their own stay in the caravan, which would have been a nice touch.
But that would perhaps be picking holes in an otherwise thoroughly good fun, and distinctively British, piece of PR puff.
If you enjoyed this article, you can subscribe for free to our weekly email alert and receive a regular curation of the best creative campaigns by creatives themselves.