Cheil Worldwide launches 'Slow Road' offering the most beautiful route, not the fastest

Cheil Worldwide announces 'Slow Road' - a new navigation service which instead of offering the fastest route to a destination, offers the most beautiful route instead.
The service is designed for travellers visiting South Korea's stunning Jeju Island to help them make the most of their trip. Using big data, developers crunched through 65,000 different points of interest across Jeju, then cross-referenced with data from social media and online searches via demographics, weather, time, and more with an aim to provide unique travel experiences and to assist safe trips during Covid-19.

Jeju Island is known to many as one of the most picturesque places in South Korea with designated UNESCO World Heritage sites. With Covid-19, Jeju Island is now an even more popular road trip destination for South Koreans as travelling abroad has become extremely difficult. Some 87% of those who travel in Jeju get around the island by car with growing numbers of safety-conscious tourists preferring socially distanced travel in their own vehicles.

With an aim to aid safe travels and to offer diverse experiences, Slow Road recommends a total of 50 different routes that connect popular attractions with lesser-known scenic spots in seven different regions, each coming with a distinctive theme that captures the multifaceted beauty of Jeju. Each route offers five to eleven waypoints to offer a wide selection of scenic routes to appeal to different demographics throughout the changing seasons, including the added benefit of reducing traffic congestion on main routes around the island.

Once arriving in Jeju Island and activating T Map, the most widely used mobile navigation app in South Korea, travelers are directly led to a dedicated Slow Road page where they can explore various routes under different themes. Simply choose a favorite route, then the app will automatically give directions through multiple waypoints.

For example, the route from Jeju International Airport to the dormant volcano Seongsan Ilchulbong, the top destination in Jeju Island, usually takes around an hour, but Slow Road route takes an extra 40 minutes as it guides travellers to hidden places along the way.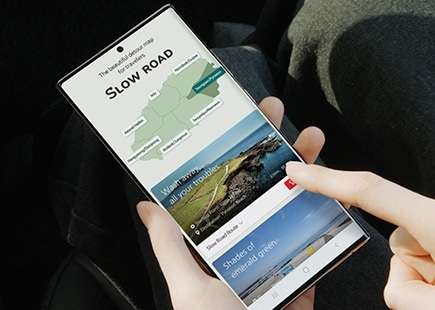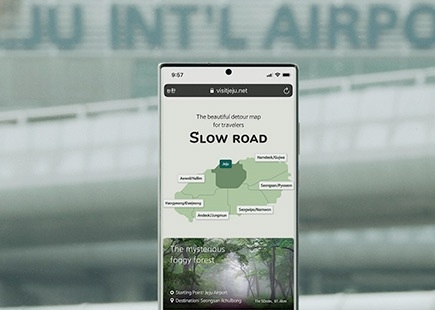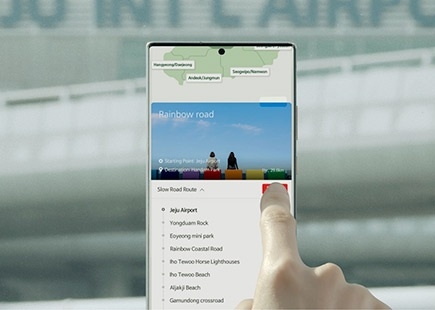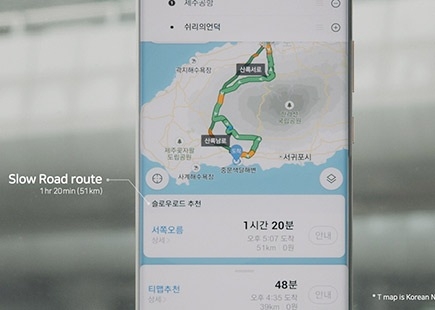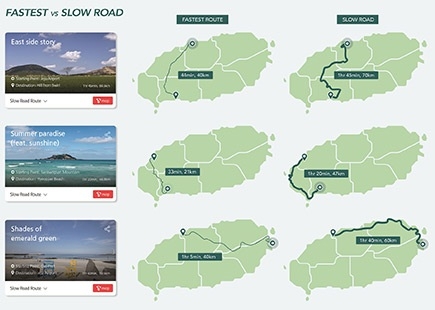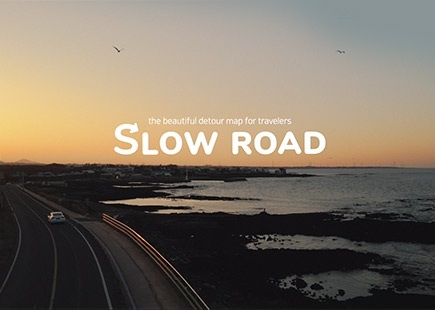 Eun-Sook Koh, president and CEO, Jeju Tourism Organization, said: "We developed Slow Road campaign to raise awareness about the diverse beauty of Jeju Island, and to help safe travels by guiding travelers to different parts of the island while dispersing tourist population that were usually concentrated in only a few famous attractions. Since a large portion of the local economy relies on tourism, we hope this campaign will also help balance development between regions by broadening tourist attractions."
Cheil Worldwide conceptualized and executed the campaign, as well as created assets including the launch film and dedicated mobile page. Jeju Tourism Organization suggested routes and published assets across its mobile website and social channels, while T Map Mobility offered technical support to apply the new navigation service within its existing app. Jeju Provincial Office facilitated collaboration between the three organizations.

The campaign runs from March 29th across Jeju Tourism Organization's official tourist information mobile website and social channels, T Map application, and OOH sites in Jeju City and Gimpo International Airport.

Credits
Client: Jeju Tourism Organization
Campaign Title: Slow Road
Creative Agency: Cheil Worldwide
Creative Directors: Seontaeck Kim, Joohee
Account Executives: Choongok Lee, Jeehee Yang, Hyeonmun Kim
PR Manager: Donghan Kim
Film Director: Churl Gwon / THE SHOT
Director of Photography: Inkyu Lee / THE SHOT
Developer: Bokyeom Kim / T Map Mobility
Product Manager: Hyojeong Jang
UX Designer: Sooyeon Baek
Big Data Analyst: Keeduk Kim / BOXTREE

If you enjoyed this article, you can subscribe for free to our weekly email alert and receive a regular curation of the best creative campaigns by creatives themselves.