Lavazza's docufilm shows how land previously used for illegal crops from the Colombian government has been converted into a coffee plantation

BOAST is a place where you can find out about recent creative campaigns.
It is a space where agencies and creatives can tell us about the new work they are proud of; blowing their own trumpet, so to speak.
Here's the latest from the creative world as we know it.
A campaign by We Are Social Milan
This documentary tells the female-empowering story of rebirth and hope of Johana, the protagonist who received land previously used for illegal crops from the Colombian government, converting it into a coffee plantation.
Lavazza launches the docufilm"Coffee Defenders: a Path from Coca to Coffee" on Amazon Prime Video, a film directed by Oscar Ruiz Navia, one of the most recognized voices of contemporary Colombian cinema.
The documentary was made in collaboration with creative agency We Are Social Milan and is available from June 5, in Italy, the United States and the United Kingdom.

The Lavazza Foundation
The protagonist of the female emancipation story is the true, courageous story of Johana, a Colombian woman who lost everything during the armed conflict caused by the FARC guerrillas.
Despite her struggles, she managed to regain control of her life and that of her six children, tenaciously remaining in her native community, in the fertile and uncontaminated territory of Meta, a coffee region at the foot of the Andes. Here in 2013, farming families like Johana's received land previously used for illegal crops from the Colombian government, where the Lavazza Foundation has been active with its sustainable development program raising the socio-economic conditions of over one hundred families, helping them revive their coffee plantations.
A coffee seedling as the symbol of rebirth: a seedling that the protagonist takes with her on the journey from her homeland to Costa Rica, where it will be preserved forever in the Tropical Agricultural Research and Higher Education Center (CATIE). On her journey Johana is accompanied by Alexandra Roca, a reporter who has dealt with various topics in over 14 countries around the world with particular sensitivities dealing with topics from women's rights to the movements of indigenous communities: she returned to Colombia to document the country's restart. She helps Johana tell her story, her difficulties and her hopes as they travel across South America, encountering numerous similar testimonies.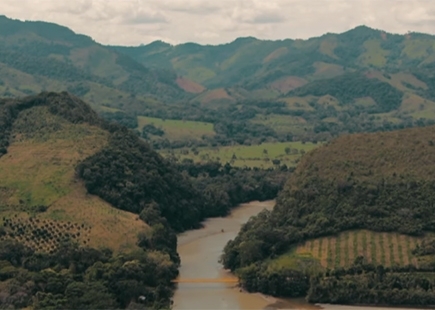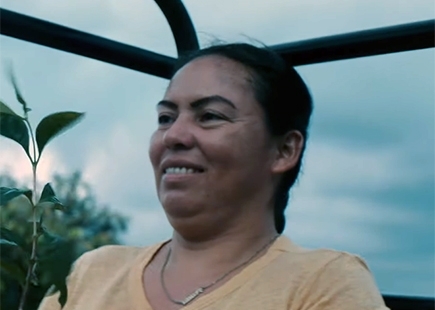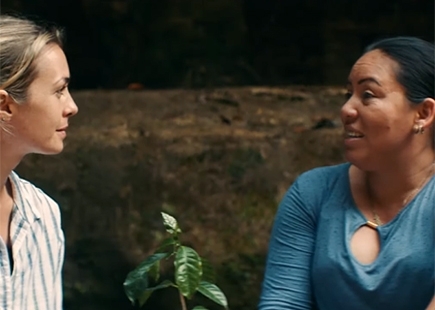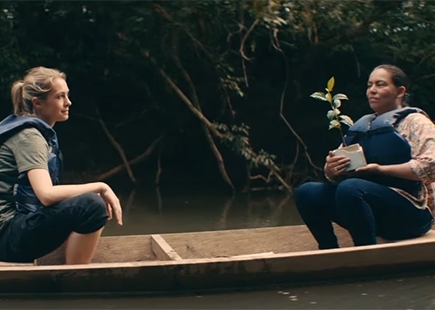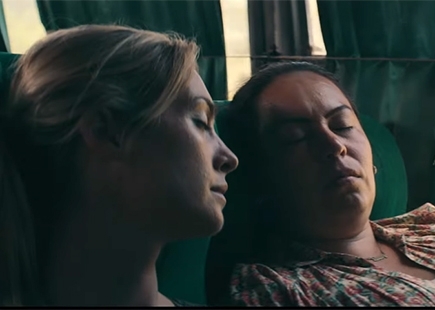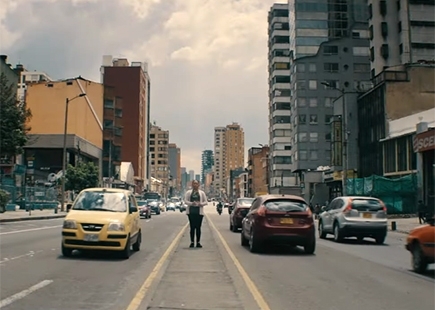 Sustainability and storytelling
Digital communication has an increasingly strategic importance for Lavazza thanks to the numerous opportunities it offers us to bring new young audiences closer through contemporary and engaging forms of storytelling," said Lorenzo Giorda, Global Head of Digital Marketing di Lavazza.
"This project will become a strand of communication and positioning for the company and we believe that the docufilm is an important asset to tell through a different, visual, authentic and universal language the theme of sustainability, which has been an integral part of our business for many years and which will characterise us from now on. In the future, in fact, the documentary will live both digitally and physically in other places because it is not only an entertainment product but a vehicle of strong and contemporary messages."
"Coffee Defenders: a Path from Coca to Coffee" is part of the Lavazza "Coffee Defenders" project, an initiative that draws inspiration from the stories of the producers benefiting from the Giuseppe and Pericle Lavazza Onlus Foundation projects that support and finance, both independently and through public and private collaborations, 24 projects in 17 countries on three continents, to benefit over 97,000 coffee farmers. The docufilm aims to involve the coffee community and coffee enthusiasts on sustainable issues linked to coffee, an agricultural product particularly vulnerable to the effects of climate change.
The documentary, whose launch will be supported by a campaign on the company's social channels, is the result of two years of work since the inception of the project and boasts a cast of 11 characters. A team of 14 from We Are Social worked on the documentary along with production house Ochurus.
Credits
Agency: We Are Social
Executive Creative Director: Alessandro Sciarpelletti
Executive Creative Production Director: Daniele Piazza
Associate Creative Director: Paulo Gonzalez, Mattia Lacchini
Editor: Giuseppe Schiavone
Art Director: Luigi Muraro
Group Account Director: Miguel Lima
Senior Account Director: Paola Tonetti
Account Manager: Camilla Beghi
Writer: Ilaria Marittimo, Alisha Merkle, Alessandra Novarini
Producer: Giulia Camera
Video Editor: Andrea Grieco
Production House: Ochurus!
Director: Oscar Ruíz Navia
Director of Photography: Angello Faccin


If you enjoyed this article, you can subscribe for free to our weekly email alert and receive a regular curation of the best creative campaigns by creatives themselves.