Collaboration is the name of the game in adam&eve's new film for EA SPORTS FIFA 21

A campaign by adam&eveDDB
adam&eveDDB has launched a new campaign for the release of FIFA 21. The film, 'Win as One', is directed by Terence Neale of Park Pictures, in partnership with VFX and design studio Black Kite.

Narrated by and featuring French footballer Kylian Mbappé, the ad follows football crews around the world as they get together to play FIFA 21.
To launch the game, the agency moved away from the competitive 'winner takes all' attitude and tapped into the spirit of collaboration that defines the next generation of creative football fans.
The TV spot showcases unique teams around the world: From street footballers who play to stand out, to teams united by fashion. It proves that nothing beats the feeling of winning with your squad by your side, whether you're a superstar like Mbappé or simply the biggest team in your neighbourhood.
Terence Neale directed the action remotely, with D.O.P. Kaname Onoyama shooting exclusively on iPhone. All footage was captured under strict COVID restrictions in London, Paris, Berlin, Los Angeles, New York, and South Korea.
'Win as One' focuses on the spirit and power of the team: a reminder that football is much more than just a game. It has the power to unite us.
Paul Marr, senior director, head of marcom creative at EA SPORTS said: "Football is fuelled by the families, crews, collectives, and small clubs around the world who come together to compete or collaborate. The crews like Nivelcrack in Seoul, Romance FC in London, FC Harlem in New York… we are celebrating these collectives in and out of the game in hopes of inspiring FIFA fans to Win as One. The game also reflects the social nature of the campaign as we add more ways to play against and with your friends in Volta and FIFA Ultimate Team."
Mat Goff, joint CEO at adam&eveDDB said: "Teamwork makes the dream work, or so the old saying goes. In a world that often celebrates the star player as the be all and end all, it's great to shine a light on the power and joy of teamwork for once. The world could sure use a lot more of that right now."
Terence Neale, director from Park Pictures said: "Unique is a pretty over-used word when it comes to shoots, but the experience of making this film is that. We shot in a new country almost every day with small dedicated teams, who pulled through in ways I could never imagine. I won't say that remote shooting wasn't a huge challenge at times, but when those moments of magic did happen - the payoff was unbeatable."
Adam Crocker, head of VFX at Black Kite said: "We worked closely with Park Pictures to design and develop a proprietary self-capture shooting work-flow from very early stages of the pre-production process. Our teams identified, tested, and developed the various technology hardware and software applications that enabled the seamless remote on-set collaboration between the director, crew, and talent, whilst also ensuring the capture technology was optimized to provide the highest quality imagery possible. One of the most creatively ambitious projects to have been produced during lockdown, the result is an extraordinary piece of work we can all be proud of.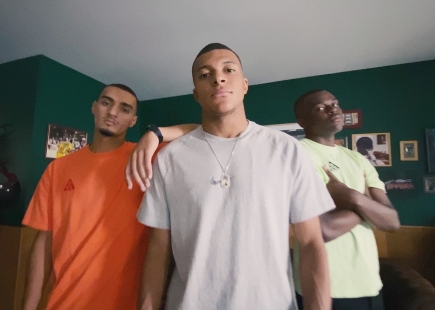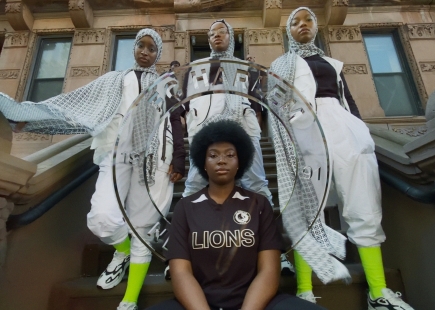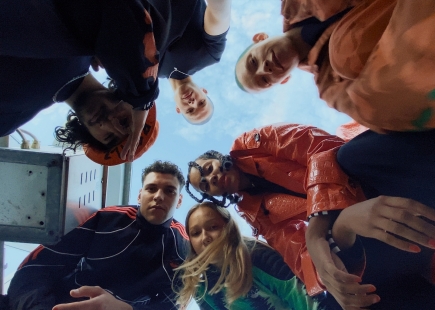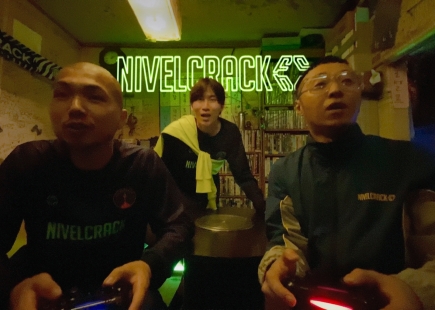 Credits
Client: EA SPORTS
Brand: FIFA
Project/Campaign name: FIFA 21 – WIN AS ONE
First Air Date: 1st October 2020
Client: VP Brand - David Jackson
Head of Marcom Creative - Paul Marr
Associate Creative Director - Alex Elms
Global Marketing Strategy Lead - Ben Prout
Group Senior Producer - Anthony Doyle
Producer - Andrew Gillooley
Producer - Natasha Shepherd
Agency: adam&eveDDB
Chief Creative Officer: Richard Brim
Creative Director/s: Genevieve Gransden & Selma Ahmed
Copywriter: Selma Ahmed
Art director: Genevieve Gransden
Head of Film: Ben Sharpe
Agency producer/s: Hannah Needham
Chief Strategy Officer: Martin Beverley
Planner/s: David Mortimer
Joint CEO: Mat Goff
Account Director/s: George Fox
Account Manager/s: Jake Gidley
Designer/Typographer: Alex Fairman
Media agency: m/SIX Global
Production Company: Park Pictures
Executive Producer: Stephen Brierley / Sophie Hubble
Producer: Rozanne Rocha Grey
Director: Terence Neale
Cinematographer: Kaname Onoyama
Cinematographer: (Paris unit): Simon Lakos
Art Director: Will Boyes
Editing Company: Trim
Editor: Paul Hardcastle
Post Production: Black Kite
Post Producer: Amy Richardson
VFX Supervisor: Adam Crocker
2D Artist: Adam Crocker, George Brunt, Christopher Fraser, Lucie Brant
Colourist: George Kyriacou
Music Supervisor: Raphaella Lima [EA]
Soundtrack Name and Composer: 'She Di King', by The N3w N3w
Audio Post Production: Factory
Sound Design & Mix: Anthony Moore & Dan Beckwith
Audio Producer: Lucy Spong
If you enjoyed this article, you can subscribe for free to our weekly email alert and receive a regular curation of the best creative campaigns by creatives themselves.