Interweave Agency and the International Medical Corps creates #COVID19WarMarks donation campaign that gives donors tribute artwork

BOAST is a place where you can find out about recent creative campaigns.
It is a space where agencies can tell us about the new work they are proud of; blowing their own trumpet, so to speak.
Here's the latest from the creative world as we know it.
A campaign by Interweave Agency
A donation campaign that gives donors tribute artwork.
Interweave Agency has created a donation campaign entitled #COVID19WarMarks benefiting the International Medical Corps.
As a response to the United Nations Call for Creatives on the Global briefing against the COVID-19 pandemic, Interweave Agency created a fundraiser campaign for benefit of the International Medical Corps. The non-profit organisation is fighting the worldwide crisis through the training and protection of frontline health workers, the deployment of medical supplies and triage stations and other community outreach engagements.
The War Marks are the blemishes doctors and nurses have to live with, on a daily basis, from using the protective gear for countless hours straight. "They're a symbol of their sacrifice. Never to be forgotten."Sissy Lokoviti, Head of Design explained.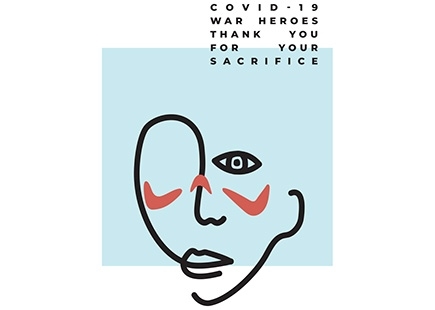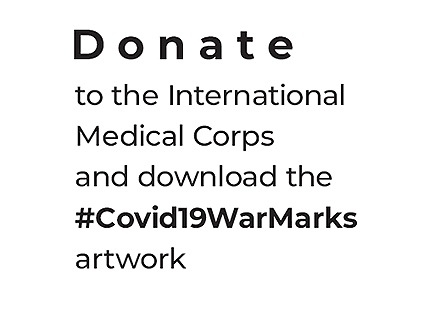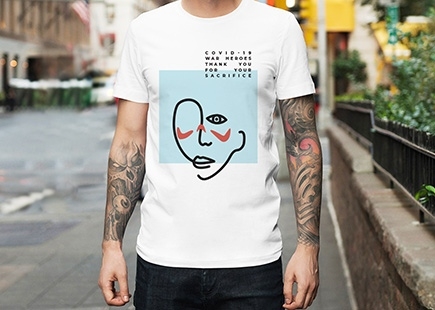 Donors can download the #COVID19WarMarks artwork.
"The initial mechanic we came up with was a very objectified one: people would buy a tribute t-shirt and that money would go straight into IMC. We felt that we weren't giving people the choice to create their own ways of expressing their gratitude for this war effort the health professionals are enduring on the frontlines. By giving them the high-resolution artwork instead, they can create their own memorabilia. Feels right." Frederico Roberto, Interweave's ECD explains.

"We want to collect at least 100,000 dollars", Frederico continued, "and we're looking to expand this activation to several other artists and designers, so they contribute with their own artwork".
Aigli Balamatsi, Interweave's CEO and Executive Strategy Director, summarises this campaign through the agency's own motto. "At Interweave, we truly care about people, about our communities and what's going on in the world. It only made sense we invested our time and effort to pay tribute - as simple as it is - to who deserves all the accolades in the world: the health professionals".
The #COVID19WarMarks will be live and collecting donations until the pandemic status ends.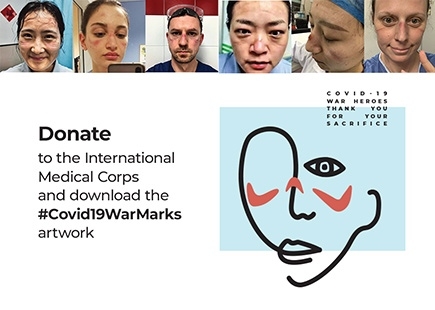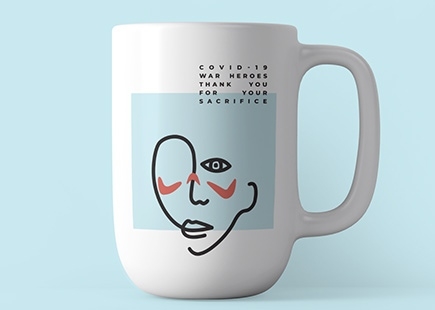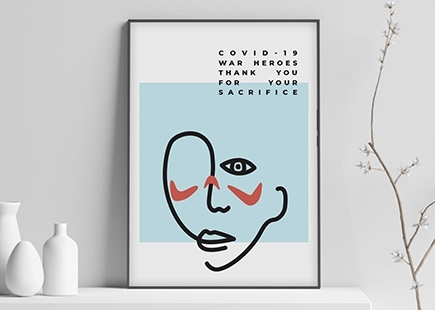 If you enjoyed this article, you can subscribe for free to our weekly email alert and receive a regular curation of the best creative campaigns by creatives themselves.