Create Not Hate channels Notting Hill Carnival spirit with work from under-represented talent

The first work from Trevor Robinson's Create Not Hate initiative premiered to coincide with the Notting Hill Carnival
Two films were premiered in a cinema at the heart of the Carnival route on Friday 28th August as part of a multi-media campaign that includes digital display, press, posters, t-shirts, and face masks. The films were live-streamed from the cinema by live marketing agency Lively.

Carnival is cancelled this year, but the world-famous street party's spirit of protest, anti-racism, and fellowship is honoured by new creative work from under-represented young talent in the capital, all inspired by the personal stories of racism and racial profiling experienced by the young people involved.
Create Not Hate participants have been coached by leading figures from advertising, TV, film, design and digital, as part of the Quiet Storm founder's drive to give young, marginalised people in London a pathway to jobs in the creative and media industries, and to bring about real social change.

Changing perceptions
Two short films with the theme, "That's Not Me," were the idea of Emmanuel, 17, from Camberwell, and were made with help from Quiet Storm.
Together they aim to change people's perceptions of race by countering negative assumptions, with references spanning everything from Shakespeare to the medical profession.
Also on view at the launch were Create Not Hate T-shirts, designed by Merton 17-year-olds Lilo and Keiran and Hammersmith 13-year-olds Anis and Santonio, with help from London creative agency Exposure.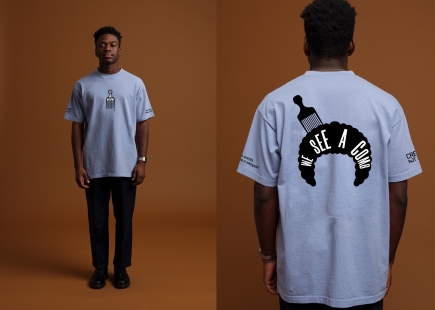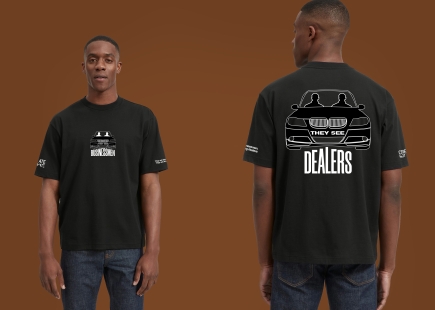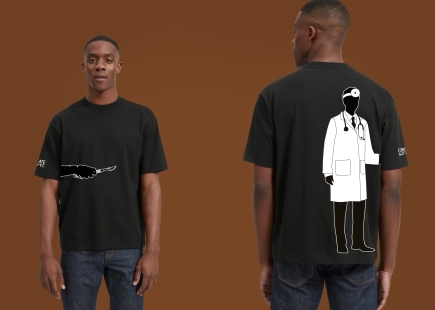 A series of posters, 'The Little Things Build Up,' was also unveiled at the launch.
They were designed by Merton 16-year-olds Raphael and Jaiden alongside Hammersmith Jenelle, Princess & Oshea, displayed along the route Carnival would usually take.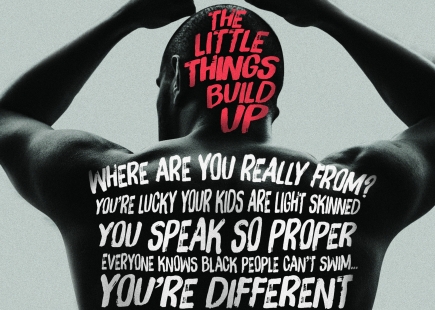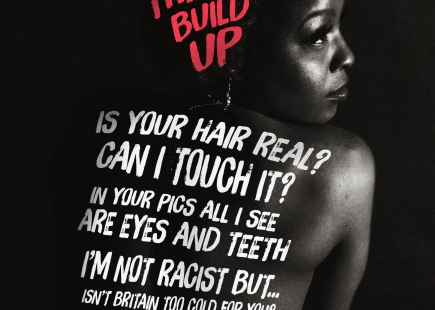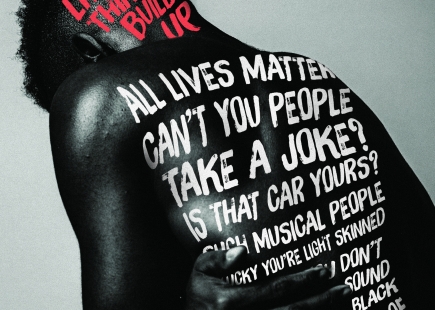 Gabriel, a 16-year-old from Merton, has worked with agency Havas to create a series of "We are all human" face masks, illustrated by Chris Medford from the School of Communications Arts, to send the message that we are all the same under the skin.
Thanks to extensive media support, the work will appear in Metro, Time Out, The Daily Mail, on Spotify, prime poster sites in and around the Carnival route by Jack Arts, and Clear Channel and Posterscope for the Westway Tower – all secured for free thanks to Total Media.
Further work, to be debuted during Black History Month in October, will include projects developed in partnership with agencies Ridley Scott Creative Group, Red Brick Road, and The Mill.
Building momentum
Create Not Hate chose to launch around Notting Hill Carnival as a way to build on the momentum around #BlackLivesMatter that came out of the tragic death of George Floyd in the US, and to draw attention to current headlines about police racially profiling black people here in the UK.
The launch also follows a new survey that found four out of five black Britons fear the police and criminal justice system are biased against them, though most agree that racism is not systemic within the police force and is down to a few individuals - though it can certainly feel systemic for black people who are so frequently at the rough end of it.
Robinson said: "Thirteen years ago, I launched 'Create Not Hate' to open the eyes of black inner-city school kids to their creative potential. Fast forward to 2020 and, while much has changed, much still hasn't. Profound inequalities in society, as well as the issue of the lack of diverse talent being fully utilised in our particular industry, remain unresolved.
"This time around, the ambition is bigger: to involve more young people from more schools and communities; more mentors from across the creative and media industries; and to secure proper funding to create a programme of activity and support that is both inspiring, for all involved, and – critically – self-funding."
If you enjoyed this article, you can subscribe for free to our weekly email alert and receive a regular curation of the best creative campaigns by creatives themselves.