Creative Classic: Volkswagen shows that legends are made, not born

The Background
Nowadays we hear more often than ever, that brands should play a meaningful role in people's lives. And we, as brand custodians working in the communication industries, should make sure they do just that, in a memorable way. Do I get a hallelujah!?
But in my humble opinion, this should always have been the case.

We have the "big classics", like the ads for Volkswagen in the 60s, to remind us why we chose this job in the first place.

I suspect not many people will remember this, but Volkswagen's ride into the American zeitgeist got off to a bumpy start, given its nameplate's genesis in the 1930s as a form of affordable and reliable transportation for working-class Germans living under the Third Reich.

And probably, the best way to put things in perspective is by this quote, from the extraordinary art director who took over the account at DDB and gave the campaign its trendsetting-soon-to-become-evergreen, witty and cool style: "To be completely honest, I was wondering what was going on in [former DDB chief Bill] Bernbach's head, because it really had Nazi connotations to it." said Helmut Krone, in an interview. "I didn't think it was something that we should do."

Bob Levenson – "one of the greatest copywriters ever to grace the English language, albeit in its Manhattan form", as he was declared – took on the challenge a bit more light-heartedly, and brilliantly made the most of what the product actually had – fantastic reliability.

A radical simplicity, an "intelligent, don't-underestimate-the-public" type of advertising that became DDB's trademark, was the key.

And one of the great examples of the game-changing approach to advertising those 60s' Volkswagen campaigns is the "Snowplow" TV ad.
In my view, one of the best car commercials of all time.

The Big Idea
"Have you ever wondered how the snow plow driver drives to the snow plow?"

A brilliant dose of simplicity and lateral thinking (essential when you want to pay a compliment to your target's intelligence).
Knowing you don't have the winner of the beauty contest as your product, but rather the unsung nerd of the science Olympics, what better way to parade it and talk about it than brutal weather?
The set up that'll vanish away any thoughts about lavishing lines in car design that were still very fashionable that year (1964) and make you (palm-to-the-forehead aha moment) see what actually counts.
In the film – shot in a beautiful, minimalistic manner – a snow plow operator drives his trusty Beetle through daunting, all covered in snow, awful weather… to get to his plow.
The punch line almost literally punches you in the face with its simply surprising and clever thinking—"Have you ever wondered how the snow plow driver drives to the snow plow? This one drives a Volkswagen. So you can stop wondering."
The Legacy
It's true, for honest work to emerge, clients must be willing to take a few risks. And therefore, the bravery of Volkswagen cannot be underestimated.
It was daring enough to put its faith in its agency and it was richly rewarded.

There were smart people on both the client and agency sides, they respected each other and, as partners, took the decision to go for it.
To poke fun sometimes at its own product (as its public did), to admit it's rather ugly, but to also show how honestly reliable it is. And to NOT ask any focus group if that's a good way to advertise; and rather put it to the real test. On the actual market. Aired it. Became the talk of town, of the country, of the planet and of the future generations. As great creations are.
And none of them has ever sprung from a focus group.
Back then – and this TV commercial is solid proof – they introduced a new approach to marketing that relied on insight into human nature and the power of creativity.

This is the priceless legacy of those bright campaigns and this particular TV ad.
The ad can run even today with no problem.
It won a Gold at Cannes that year, but it would win a Grand Prix today, I reckon, voted in unanimity.
I give this five out of five and a place in the Hall of Fame.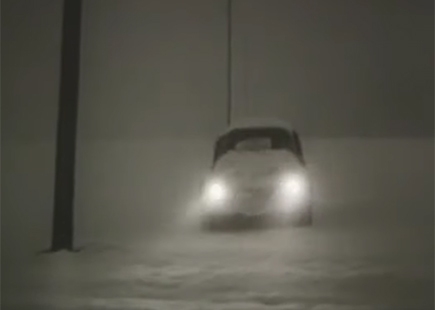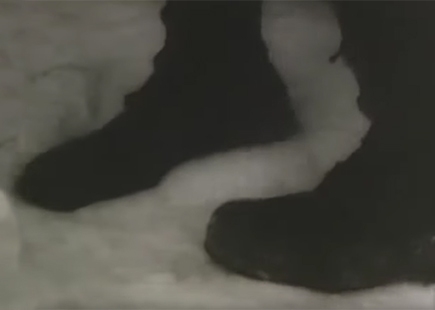 If you enjoyed this article, you can subscribe for free to our weekly email alert and receive a regular curation of the best creative campaigns by creatives themselves.