Creative Corner: Duolingo's tattoo's, Should've gone to Specsavers and an 11-course menu from KFC

I appreciate it can feel difficult to warrant being light-hearted about ANYTHING right now, but please allow yourself a moment to decompress.
Relax your jaw, unclench those keyboard-bashers and take my hand as I welcome you into this particular corner of this particular creative cave.
Keep your eyes and hands off that lamp and we'll get along just fine.

First up is this fun effort by language learning app Duolingo.
My oldest brother once, in a show of forever-love (obviously), got a large forearm tattoo of his then-girlfriend's name in Chinese. Their relationship was shorter-lived than a Boris Johnson promise, but to add insult to injury, the tattoo was later found to have been so badly translated that it was, if memory recalls, an inky nod to a farmyard animal. Between the break-up and the inevitable cover-up (a very cool Teenage Mutant Ninja Turtles tattoo, may I say), he simply told people it meant 'warrior'. COOL.

The point of that brief meander is to say, to mark World Tattoo Day on March 21, Duolingo is offering to check and fix mistranslated tattoos, for free, for two weeks.
Which is rather lovely of them, isn't it?
In the campaign video, created by BETC Paris, we see people dabbling in misadventures that result in dodgy tats, along with the call to action.

To get a tattoo checked by Duolingo's team of language experts, you need to post a photo of the tattoo on social media using the hashtag #TattooDuoOver.
This on the Metro says that you then need to be 'sure to tag them on Twitter or Instagram, and explain what you think the tattoo says'.
To keep things off social though, you can email them at TatooDuoOver@duolingo.com. You'll almost certainly be encouraged to be used as case study fodder, but hey, that's surely better than having 'chow mein' laughingly daubed on your body forever.

Secondly, Specsavers.
I'm fortunate enough to know a lovely man by the name of Malcolm Bradbrook.

Now, Malcolm was a media lecturer at Gloucestershire University, who brought me in a few years ago to speak to his cohort about PR and our wily ways. We've been friends since, whatever he says.
I saw this tweet from Jess Pardoe the other day pointing to something Malcolm tweeted last year - that Specsavers has only cheekily spent money to promote!
In short, Specsavers is promoting tweets owning up to sight-based failures as part of its infamous 'should have gone to Specsavers' bit, and I, as the younguns say in 2022, am very much here for it.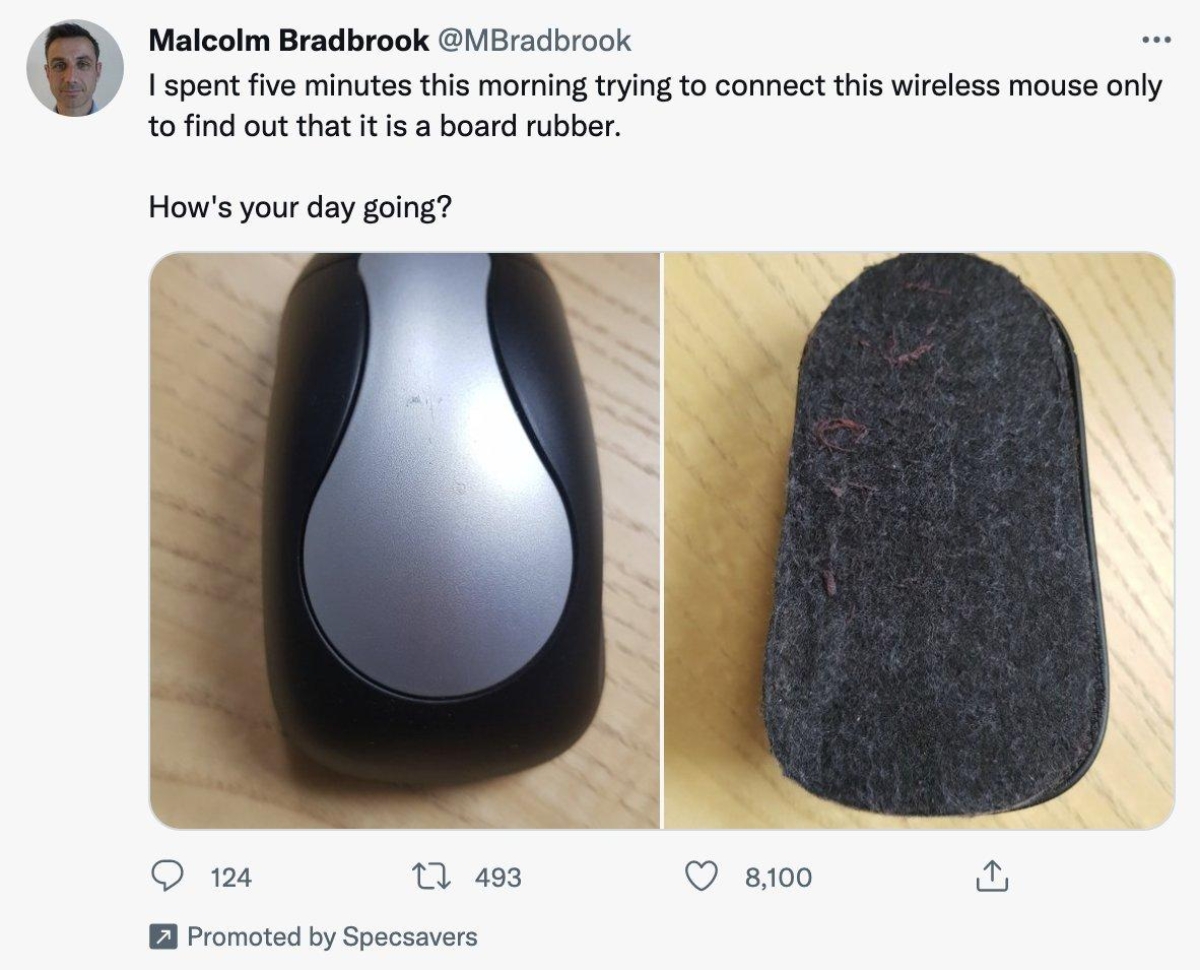 In at number three is KFC.
A few years ago, one KFC branch owner went out to win a Michelin star to demonstrate the quality of his fried wares.

Well, in a similar vein, a KFC tasting menu has been developed by Australia's 'degistation king', Nelly Robinson, in a campaign with Ogilvy Australia.

The 11-course menu will take KFC fans on a 'truly unique culinary journey'.
KFC Australia has opened its online waitlist (more information about the effort on this link too), and the as-yet unannounced KFC location in Sydney will be open from Friday, April 1 through Sunday, April 3. There are seatings at 4:45 p.m. and 8:15 p.m. on all three nights, costing $75 per person (100% of the profits will go to its charity partners).
There you have it—three creative morsels to send you into the weekend with.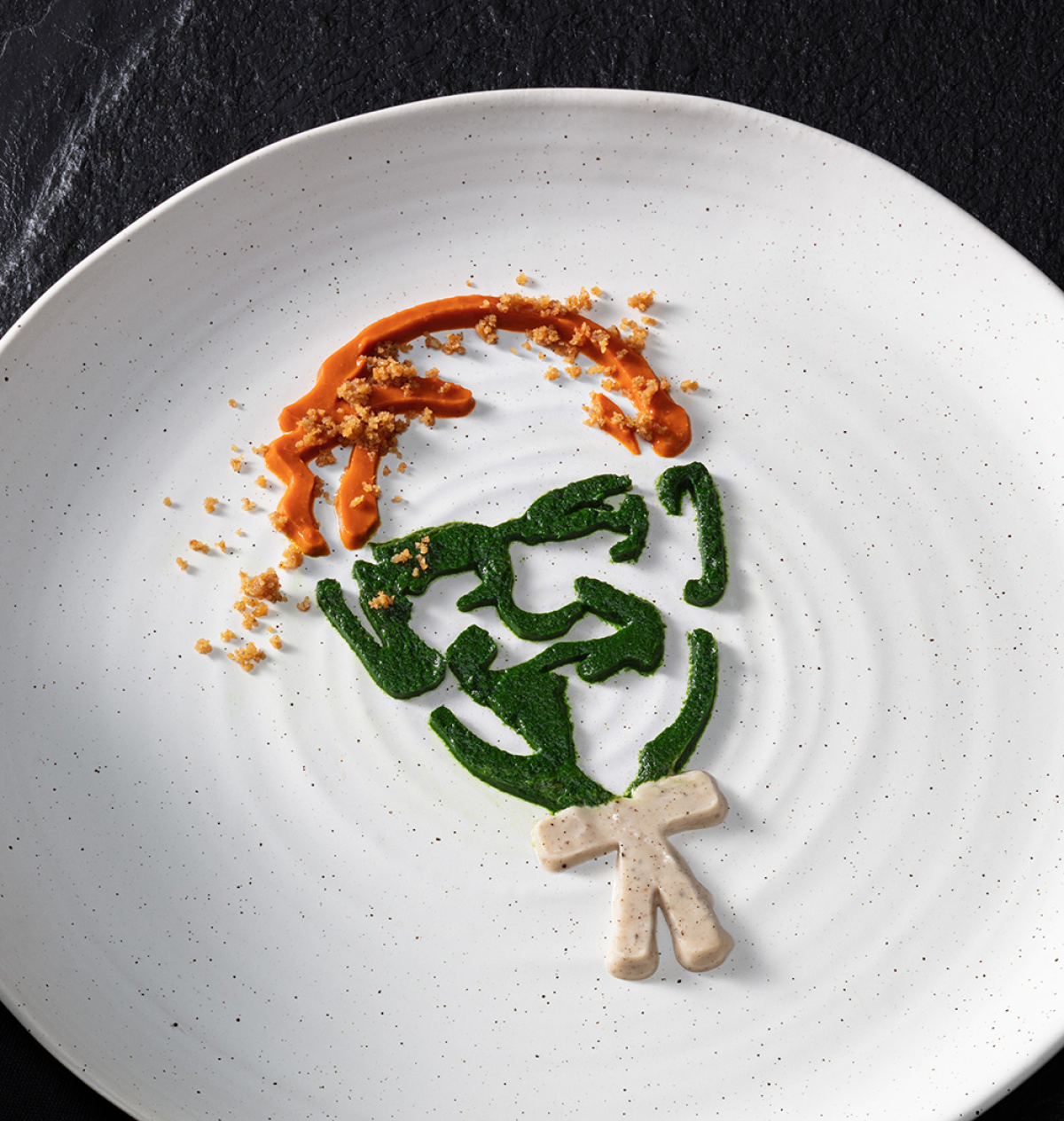 Have a suggestion for next week's Creative Corner?
Email me rich@radioactivepr.com, or tweet me @RichLeighPR, or my partner in creative crime Angharad, angharad@radioactivepr.com or on Twitter @Welsh_PR.

Onwards into the night, you go. Off you pop.
If you enjoyed this article, you can subscribe for free to our weekly email alert and receive a regular curation of the best creative campaigns by creatives themselves.