Creative Corner Hallowe'en Special: The best creative campaigns of spooky season

Happy Friday, creative campaign lovers.
This really is one of my favourite times of the year.
A beautiful and blustery autumn has well and truly set in; wandering around the mean streets of Gloucester in my Chucky outfit will be temporarily acceptable under the pretence of it being 'all about the kids' and definitely NOT just because I get a weird kick out of kids and adults alike crossing the road to avoid me and - la-la-laa-ing away any chat of Lockdown 13: Will This Bloody Nightmare Never End? and Christmas is on the horizon. All of which means, there's a good deal of creative brand work being done.

That and things like some of our team celebrating HallowMEME, getting dressed up as their favourite memes. I'm away this half-term (NB. I have far too many children) so couldn't get involved beyond one I sent them one for a laugh that is probably best not publicly shared, but if you're keen to see their creative efforts (SEAMLESS), have a gander at this wonderful Twitter thread.
Onwards? Onwards.

Dominos Spooky Streets
Speaking of Hallowe'en (yes, I'm one of those intolerable people that insists on the apostrophe. Don't worry, I know I'm a bell), I spotted this effort from the folks at Leo Burnett Lisboa for Dominos.

Dominos has chosen the scariest streets (somehow, I couldn't quite get to the methodology) in Portugal to 'test the bravery' of pizza lovers, offering an additional free pizza to customers that order for delivery to one of said streets.
Dominos isn't as big in Portugal as it is in the UK, so this digital, outdoor and print campaign hopes to highlight the pizza purveyor's increased delivery ability across the country.

Burberry's Open Spaces
A lovely spot, this.

The campaign prose goes: 'As the world opens up again, we've explored this spirit through a youthful, dreamlike lens', which sounds like marketing guff, but it's one of the first ads in an age to stop me with how bloody good it looks.

'If you have Heinz, you have a costume'
A fun and brilliantly simple tagline in the US that could begin and end with a limited edition bottle of ketchup.

However, to really lean into the notion, Heinz has launched the Tomato Blood Costume Kit containing a bottle of the Halloween-themed ketchup, a makeup palette, sponge, dropper, makeup brush set, rhinestone sheet, tattoo sheet and vampire teeth.
The $20 kit is available at HeinzHalloween.com, on which you can also buy more traditional costumes, all obviously made better with lashings of ketchup blood.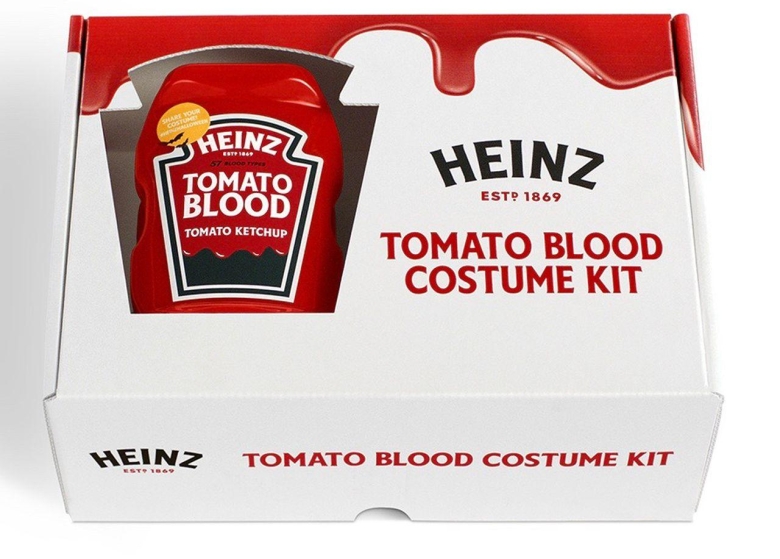 Dread and Breakfast
A fun brand hotel activation here to round out the column.

Hilariously compared to our own Willy Wonka-themed campaign for Late Rooms by Private Eye magazine as if we invented the tactic, Kraken Rum and Cow PR are promising guests a 'terrible night's sleep' at a new hotel in London: the "Dread and Breakfast".
Located in an old, abandoned building, the hotel is offering guest 'services' including prank calls, banging on the walls, random blood-curdling screams throughout the night, and even uninvited visitors entering their rooms.
Alongside a huge bar—Kraken cocktails aplenty and live music from house band Thankful We Are Dead—140 guests are invited to try and find the last location of the mythical Kraken, with guided tours and quests throughout the 'cursed' property. More information and £10 tickets can be found here.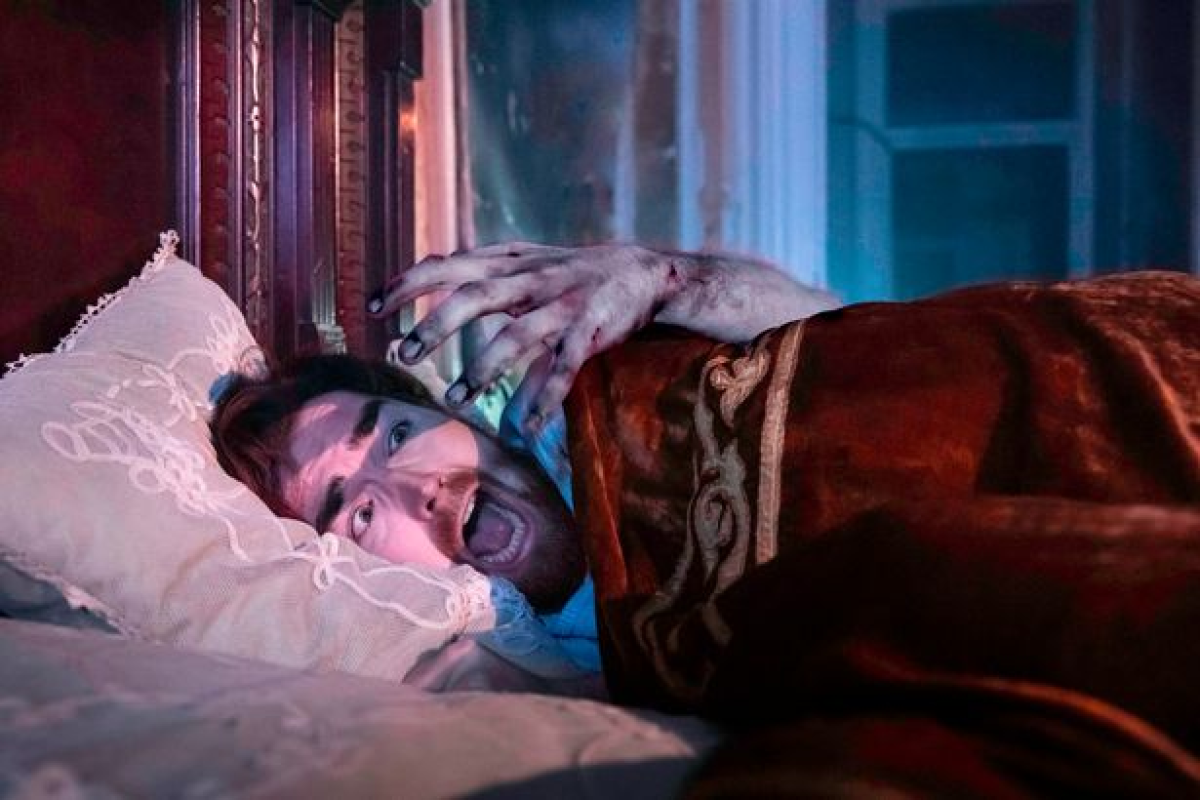 As ever, please do contact me, Rich Leigh, the dominating MC, on Twitter @RichLeighPR, or by emailing rich@radioactivepr.com, with any suggestions for this column. If you see great creative work, tell me and we'll be sure to credit.
If you enjoyed this article, you can subscribe for free to our weekly email alert and receive a regular curation of the best creative campaigns by creatives themselves.