Creative Corner: Last Photo Exhibition, Planet Pub and Shutter Billboards

Anyone else feeling Cannes-tastic this week?
We've seen some incredible work shortlisted, and some just missing out, at the festival this year including campaigns that have graced this very Creative Corner over the past 12 months or so.

What can I say? We have good taste here!
Alongside Cannes, there's more gorgeous creative work happening that no doubt will feature at the festival next year.
Time to dive in!

The Last Photo Exhibition
What an absolute gut punch of a campaign from CALM (Campaign Against Living Miserably) and adam&eveDDB this week.

The charity launched The Last Photo exhibition in London's Southbank on Wednesday, featuring the last pictures of people before they took their own life.
CALM launched it on ITV's This Morning with ambassador Shirley Ballas, who lost her brother to suicide in 2003, and is sharing images from the exhibition alongside each persons' story on its social channels.
The campaign is being used to highlight that suicidal doesn't always look suicidal, and is perhaps the most powerful and impactful piece of work I've seen this year.
You can read more about it here.
Planet Pub
Warner's Gin and Cow have teamed up to produce another cracking bit of creativity - hiring legendary Planet Earth cameraman Doug Allan to film a nature documentary set entirely in a pub garden.

The resulting mini-documentary created by the Emmy and BAFTA award-winning filmmaker and wildlife photographer, was made to announce Warner's Gin's new Nature Marque accreditation scheme and the result is simply gorgeous.

Shutter-ly great!
If you can forgive my terrible wordplay you might like this innovative alternative to billboard ads from REKKI.

The free app, which lets chefs order from and talk directly to suppliers, has taken over the shutters of 15 eateries across London to promote its service.
I love this for two reasons - one, smaller budgets might have meant London billboards were off the table, but REKKI hasn't seen that as a negative and has come up with a creative solution to help it get the word out. And two, the brand has been able to invest back into its existing customers by buying the ad space.
Love it!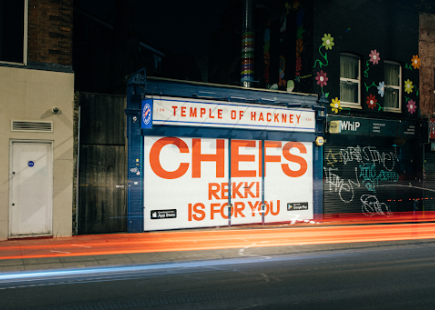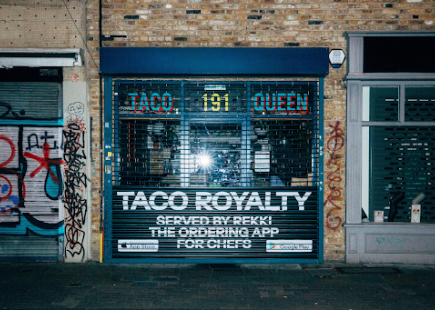 Don't rush off!
Because now's a good time to remind you that the deadline for the Creative Moment Awards 2022 is ONE WEEK TODAY on Friday 1st July!

All the information about categories and tips and tricks for entering is here!
Get that work in and GOOD LUCK!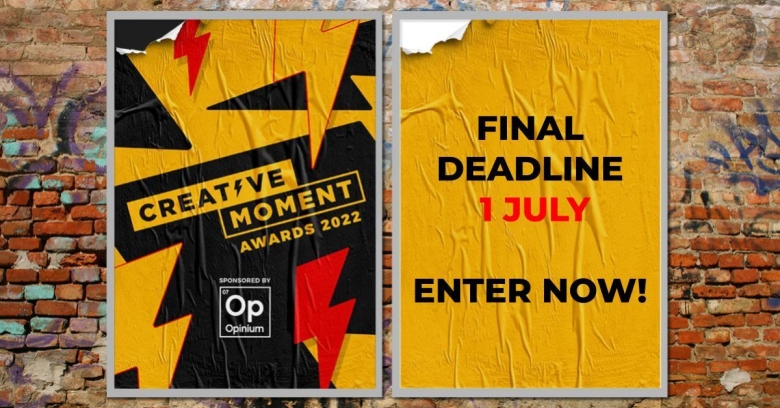 If you see any exciting creative for next week…
Email me angharad@weareradioactive.com, or tweet me @Welsh_PR, or my partner in creative crime Rich, rich@weareradioactive.com or on Twitter @RichLeighPR.

If you enjoyed this article, you can subscribe for free to our weekly email alert and receive a regular curation of the best creative campaigns by creatives themselves.