Creative Corner: Raving about Ryan Reynolds' film Red Notice and festive artwork created by the Pedalling Picasso

Hello, you beautiful creative types, you.
Let's dispense with the 'witty' preamble (I'm on a deadline) and get right into it.
I do very much hope that you are well, though.

Raving about Red Notice
Due to its unrelenting presence in my social feeds, I am currently referring to it as ReLENTLESS Notice (see what I did there?).

When something reaches that level, it's only ever going to be successful.
Red Notice is a new Netflix film about spies, conmen, or heists, or... something like that. I realise that my brain, anti-any-authority as it is, has been actively eschewing any degree of permeation.
Netflix recently announced that it would be, for the first time, providing viewership data of its programmes and movies at top10.netflix.com (there's bound to be a creative idea or two in this data so do have a gander).
As you can see, Red Notice is the top English-speaking film by MILES, getting on for three times the number of hours viewed versus number two, Love Hard. Apparently, it had the biggest opening weekend figures of any Netflix movie, ever. And it's no surprise as to why. Leads Dwayne Johnson, Ryan Reynolds and Gal Gadot are the perfect trio to market this movie.
To their credit they, particularly Johnson and Reynolds, are world class marketers, with audiences eclipsing traditional publishers and following their every smiling promotion.
From Deadpool himself turning up on Antiques Roadshow to get a 'borrowed' prop from the movie appraised, to this genuinely funny 'trailer on a trailer' skit involving Wrexham Association Football Club (co-owned by Reynolds).
The Fall Guy star has been making noise in creatively impressive ways.
Dwayne Johnson, meanwhile, has just been his unabating self on Instagram—and when you're followed by 300m people, you tend to be able to have some degree of influence.

Gadot and Netflix have been dutifully pumping CONTENT out too, of varying degrees of creative quality, but it all adds up to something indisputable—one hell of a success story in terms of sheer numbers. Whether the caper deserves better than the 6.4/10 and 35% rating on IMDB and Rotten Tomatoes respectively, I'm not even sure the streaming powerhouse will care.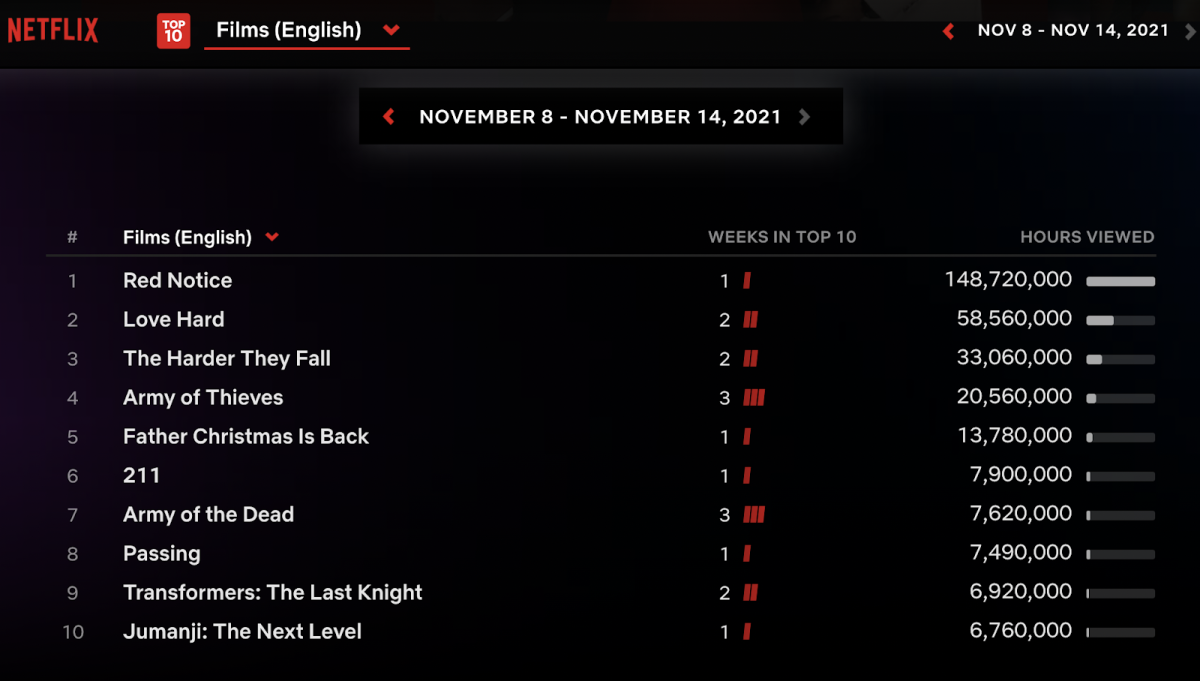 Artistic Movember
Men's mental health charity Movember has teamed up with a cyclist who calls himself the 'Pedalling Picasso'.
53 year old Anthony Hoyte, hailing from around our parts (Cheltenham), traced a 75m route across London to create this frankly brilliant image.
No idea who it actually is, but I'm getting strong Panini 90s football sticker vibes.

Simple, but effective.
Hoyte has previously traced a Santa face across the West Midlands and a reindeer head over London.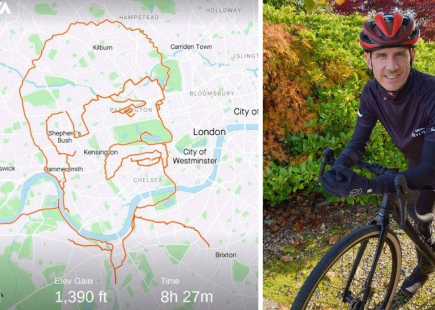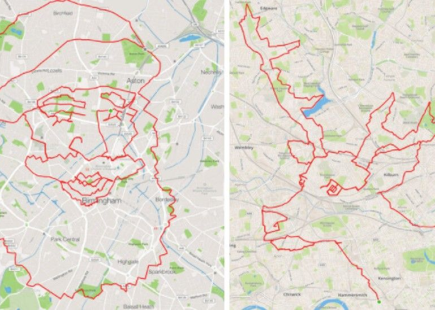 As ever, fire your favourite creative marketing over to me and/or colleague Angharad Planells.
We're talking brilliant ad, clever PR stunts, creative social efforts—anything that floats your boat.
Email me rich@radioactivepr.com, or tweet me @RichLeighPR.
Angharad can be reached similarly angharad@radioactivepr.com or on Twitter @Welsh_PR.

I've been Rich Leigh of Radioactive. Have a wonderful weekend.

If you enjoyed this article, you can subscribe for free to our weekly email alert and receive a regular curation of the best creative campaigns by creatives themselves.