Creative Corner: Runners break Paris's new speed limit, while McCann Spain's campaign for IKEA sees contestants Trapped in the 90s

Welcome to this week's Creative Corner you lovely lot!
Angharad here *waves*.

Sadly no Rich this week (a little too much fun at the London #SummerPRty last night perhaps?!), but I promise you're in good hands. Fourteen years in PR, the last five of which I've been lucky enough to spend at Radioactive, means I've seen my fair share of fun, interesting, exciting, and thought-provoking creativity from across our awesome industry.
Lucky for me, this week has been teeming with great stuff! (Big love to everyone who tweeted me their suggestions) Let's dive in, shall we?

Outlaw Runners
A good reactive creative will always catch my eye, and BETC Paris' campaign for French running store 'Distance' this week did just that. The city of love announced a contentious new speed limit of 18mph (30kmph) as of last week, inspiring Distance to challenge runners to break the speed limit, and get fined in the process.

Getting professional athletes Lena Kandissounon (800m champion) and 1500m champion Quentin Malriq onboard was a nice touch - giving the campaign a dash of celebrity while also upping the challenge for amateur runners.
Distance turned images from actual speed cameras around Paris into outdoor ads, posters, and social media content featuring all those speed freaks.
Super on brand, great visuals, and a bit cheeky makes it a win for me!

Trapped in the 90s
Take a bow McCann Spain for creating my latest reality show obsession 'Trapped in the 90s' for IKEA Espana to celebrate the brands' 25th anniversary.

The eighth and final episode landed this week, and sees six early twenty-somethings, who don't remember life before IKEA existed, live in a house with only 90s products. Will they survive this veritable house of horrors with its landline telephone complete with dial, kitchen drawers without cutlery holders, and a fax machine?!
It's in Spanish (of course) but there's no mistaking the contestants' genuine joy when they get an IKEA product delivered. That's not me overselling it—their faces literally light up at the sight of a polyester pillow!
It's the kind of tongue-in-cheek approach to marketing that IKEA has honed over the years—not taking itself too seriously while also keeping products front and centre. I for one can't wait for the UK version (she says hopefully…).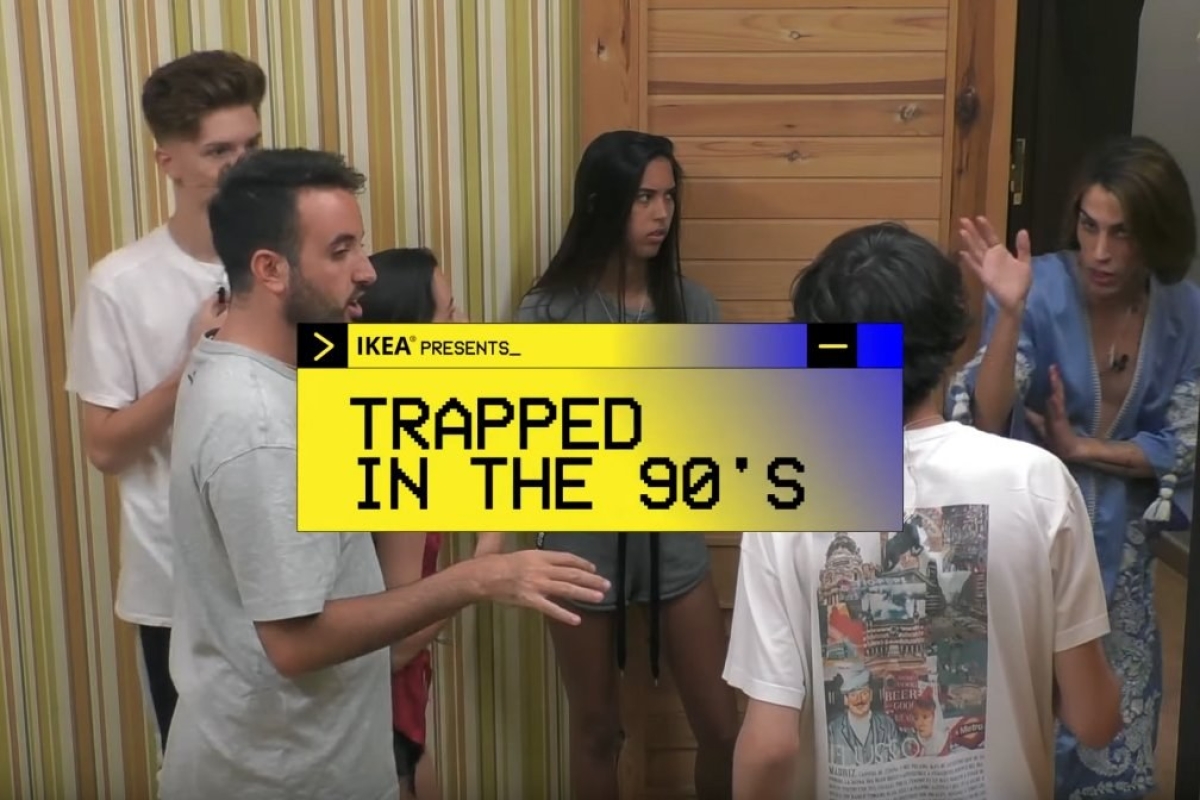 Special Mention
When I asked the fab folk of Twitter for their creative wins this week, one came up more than any other - Women's Aid and its 'Not Model's Own' campaign highlighting the reality and dangers of women experiencing coercive control in relationships.
A campaign with an important message and subtle but surprising use of imagery is always a win in my book so I couldn't not mention it here, but Sarah Firth has already done it justice in this piece earlier in the week. Thanks to @KatieHullPR and @tomwinterton for highlighting it.

Rich will be back next week so drop him an email on rich@radioactivepr.com or tweet him @RichLeighPR with your work and/or suggestions to be considered for inclusion next week!
Angharad Planells is head of business development and culture at Radioactive PR. You can find her on Twitter at @Welsh_PR.
If you enjoyed this article, you can subscribe for free to our weekly email alert and receive a regular curation of the best creative campaigns by creatives themselves.