Creative Corner: The Human Puzzle, The (Ellen) White Cliffs of Dover and Awkward Moments

Welcome back to Creative Corner, and to the FINAL DAY for you to submit those oh so gorgeous entries into the Creative Moment Awards 2022 which you most definitely haven't left to the last minute…
Ah. Don't worry, I'll wait patiently while you pop off and get those finished!

As for the rest of you, let's see what this week has served up for us to enjoy.

The Human Puzzle
Don't worry, I've not gone all philosophical on you! This gory addition to Creative Corner comes courtesy of Prime Video France and Herezie to celebrate the release of The Boys season three on the platform.

Prime Video took over the former department store Tati Barbès earlier this week and invited the The Boys fandom to enjoy the, uh, unique immersive experience. Dubbed The Human Puzzle, they had one hour to put back together a real fake body that had been 'blown up' and was scattered across the room.
So far, so gross.
The experience continued in a second room, in the presence of experts from Accurate Dream, who specialise in the fabrication of ultra-realistic fake body parts, to offer guests a mould of their own middle finger to take home - a reference to the iconic F*** from The Boys.
This reminds me of some of the great stunts we saw around Resident Evil - the body parts treasure hunt in 2009, and the human butcher shop in 2012 - and I love it.
Thanks to Theda Braddock from Prime Video France's press agency Blondie Paris for emailing this over!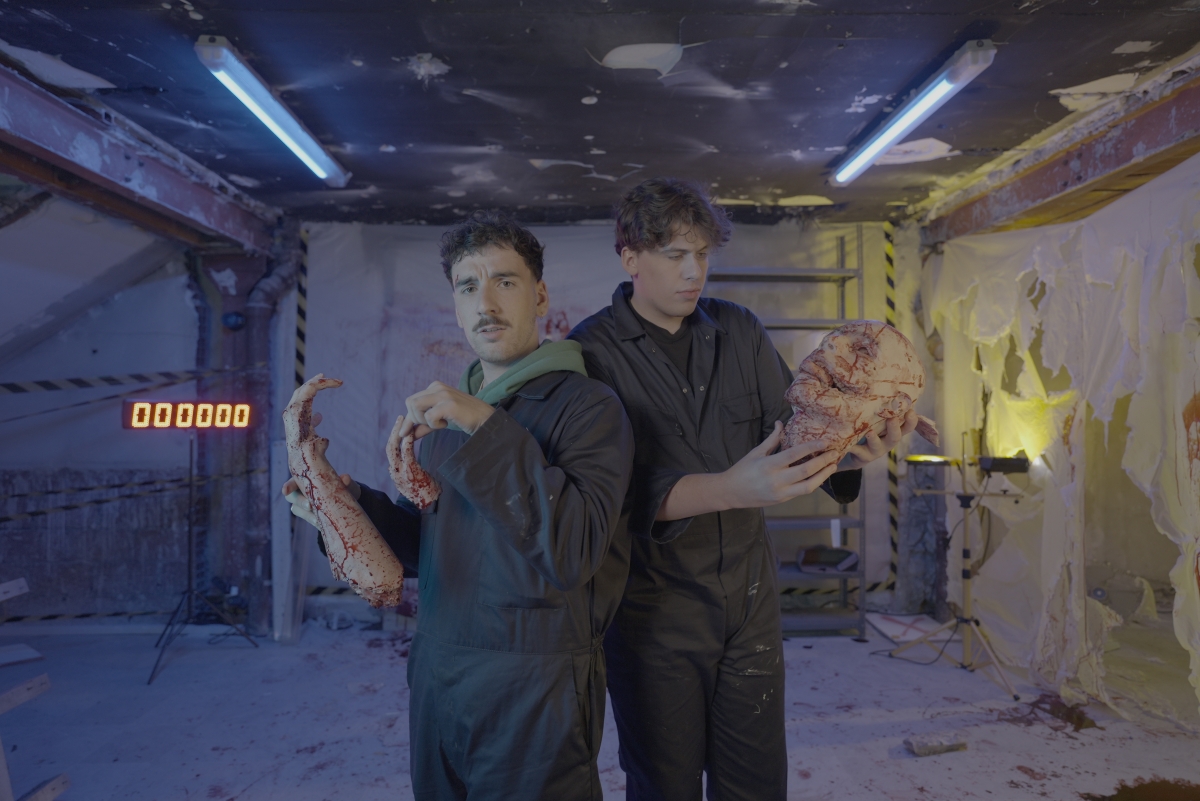 The (Ellen) White Cliffs of Dover
I don't shout enough about the work we do at Radioactive (we're humble like that) but I'm gonna break that rule this week because, to paraphrase Lesley Gore from 1963, it's my party and I'll share our work if I want to!

Last night, as the sun set (and as I write!), we turned iconic landmark The White Cliffs of Dover into The Ellen White Cliffs of Dover to celebrate the upcoming Women's Euros 2022. The Lionesses are second favourites to win the tournament (just behind Spain and just ahead of France) so it made sense to have an image of the team's leading goalscorer, striker Ellen White, projected onto the cliffs to stare down the competition.

Our lovely client, travel marketplace Snaptrip, part of the Snaptrip Group which also owns LateRooms.com and Last Minute Cottages, is the brand behind the stunt and we created a petition asking Dover Council to officially (albeit temporarily) rename the cliffs for the tournament for press to link back to on the Snaptrip site. We kept it brand-relevant by also linking to places to stay while watching the UK-based tournament in all press material and onsite content.
What I love about this is the behind the scenes effort that's gone into pulling it together, including Radioactive's founder, and my fellow Creative Corner contributor, Rich Leigh's mammoth eight-hour round trip just to be on site for the big moment. From ideation to actualisation in less than three weeks, we at Radioactive know how to turn a stunt around quickly while keeping it relevant for the client. While I can take zero credit I am very proud of everyone involved in making this happen.
Coverage is already coming in, including pieces on BBC and The Sun, and I can't wait to see what else we land as the day goes on.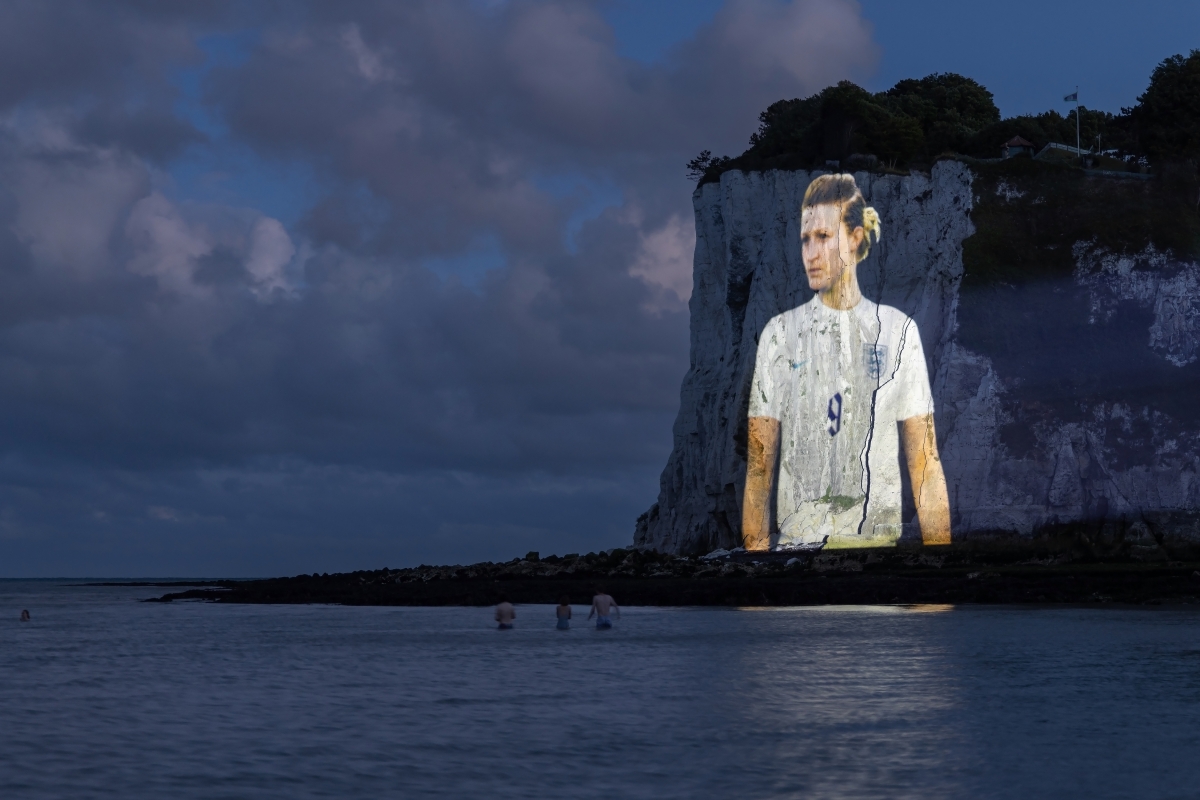 Awkward Moments
From Dover allllllll the way up to Scotland now, where NHS Scotland has launched an important campaign in collaboration with young people all about sex, consent, and those awkward moments when it comes to doing it.

Like that awkward moment just now where I called it "doing it" like I'm in an early 2000's frat boy comedy…
Moving on - the result is AwkwardMoments.co.uk, a site that's packed full of informative videos and resources hosted by a self-professed award-winning mind reader.
Agency Thread and Fable, which specialises in youth engagement comms, is behind the campaign and I love how it doesn't talk down to young people or lecture them about sex and sexual health. There are diverse relationship dynamics on show, scripts that sound like they were written by the people they're actually for (because they were), and a realistic approach to open and honest communication when it comes to any sexual encounter that feels (sadly) refreshing.
Thanks to one of the women behind the campaign, Rebecca Roberts, for flagging this to me on Twitter!

If you see any exciting creative for next week…
Email me angharad@weareradioactive.com, or tweet me @Welsh_PR, or my partner in creative crime Rich, rich@weareradioactive.com or on Twitter @RichLeighPR.

If you enjoyed this article, you can subscribe for free to our weekly email alert and receive a regular curation of the best creative campaigns by creatives themselves.