Creative Corner this week has Cadbury's Caramilk, Heinz Ketchup, Eninem's spaghetti and McDonald's on the menu

Happy Friday, fellow humans.
I'm writing this week's edition of Creative Corner from the back of a taxi, filled with post-pitch adrenaline and on my way to watch some MMA, heroically pushing out of my mind concerns of motion sickness as I attempt to stick to my column commitment. The things I do for you, Dear Reader.

The words will surely soon become a blur, and the driver seems especially unimpressed that I didn't have a satisfactory answer to the question 'so, are you, like, one of those investigative journalists, then?', hoping perhaps to be more excited than to be told that I'm writing about marketing, so I'll just get on with it, shall I?

Ask an Aussie
I'm a big fan of creative OOH marketing, and have been fortunate to work on some lovely executions, from bacteria billboards to enormous live art installations.

This week, Cadburys announced the introduction of Caramilk, a caramelised white chocolate bar only previously available in Australia, to the UK.
Billboards in London, Manchester and Birmingham proclaimed the bars 'amazing', inviting passers-by to 'ask an Aussie', seated in the middle of the ad, for up to six hours at a time.
The campaign from VCCP is an example of honing in on a couple of key messages, delivered in a creative way that will definitely have been spoken about by the people that saw it.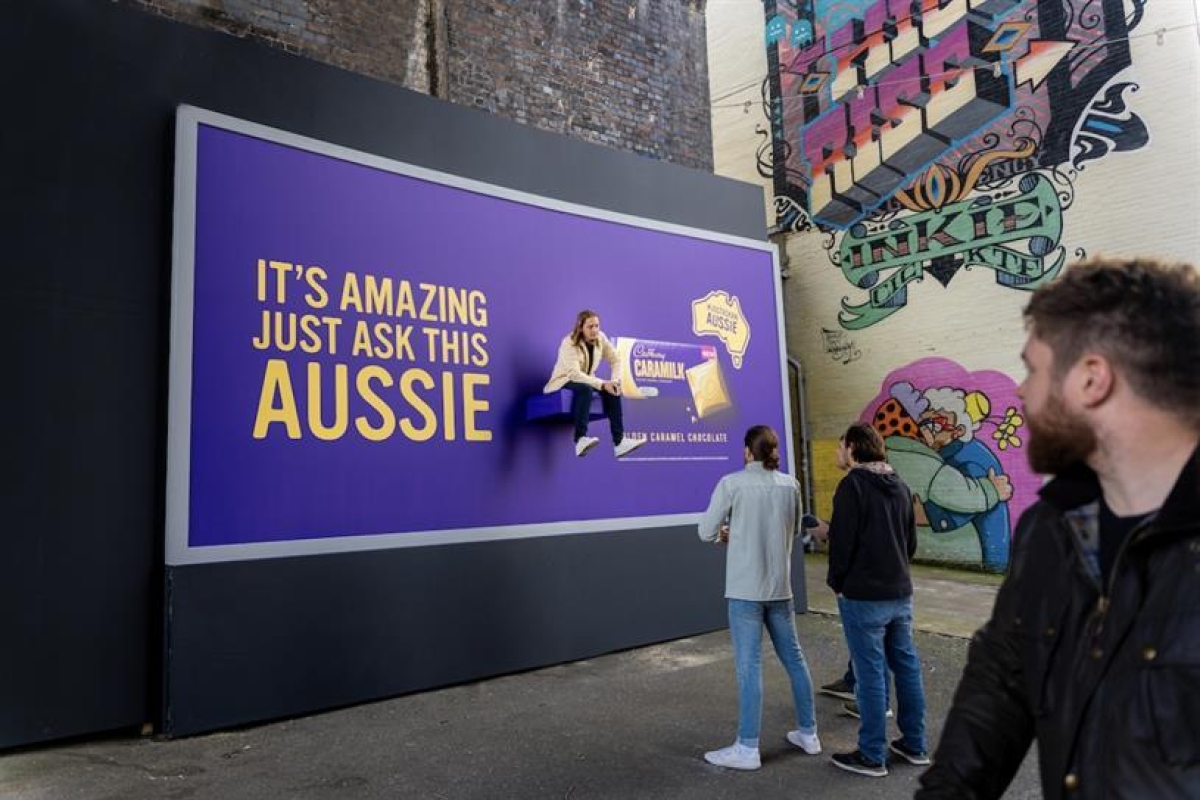 Heinz create plant-able labels to battle customer misconceptions
In a recent survey, Heinz found that most of their consumers 'do not believe Heinz ketchup is made of tomato', which is frankly baffling.

HOWEVER, armed with that insight, real tomato seeds have been embedded into the labels of 300 bottles, which customers can then plant and cultivate at home.
The bottles are available to buy from Heinz's online channels and the Pao de Açúcar supermarket chain in São Paulo, Brazil.
Campaign by Brazilian ad agency Africa.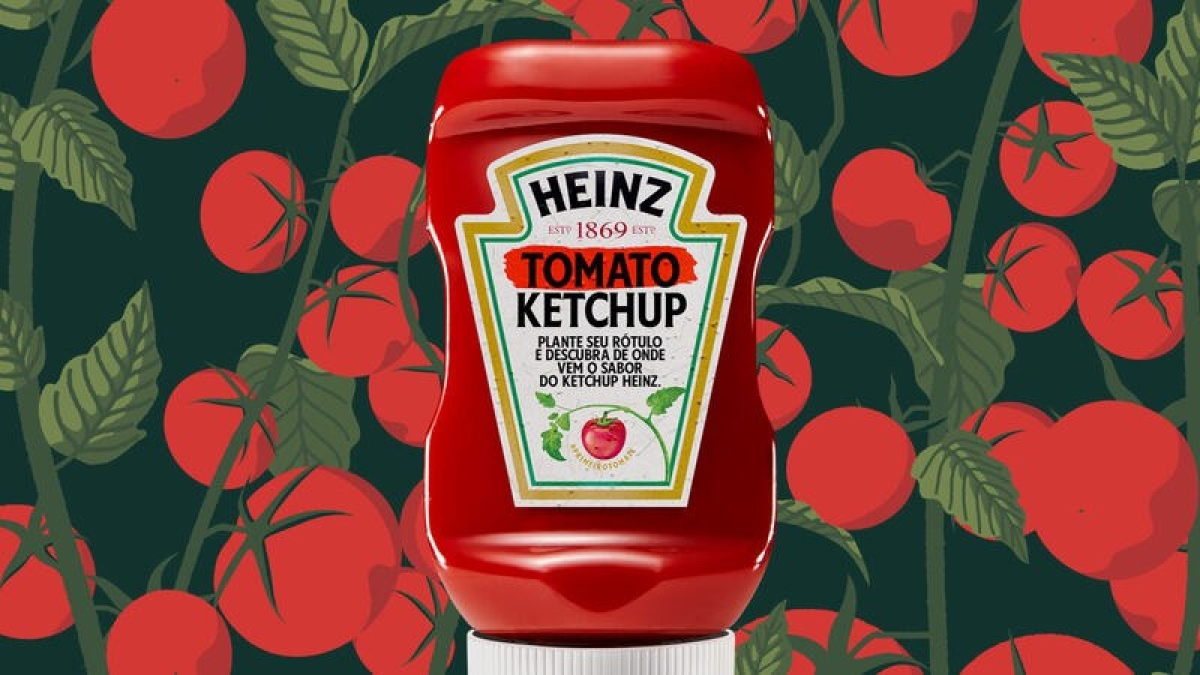 Eminem surprised fans at new restaurant
Eminem looked calm and ready at the opening of his restaurant in his home city of Detroit this week.

What does it serve, you ask?
Mom's Spaghetti, naturally.
The rapper surprised fans who visited his new Mom's Spaghetti restaurant during its official opening on Wednesday, manning the walk-up window to serve food and take pictures with the first customers in the queue.
Fans camped overnight to be at the front of the queue for the restaurant, named after the famous lyrics in Eminem's Oscar-winning song Lose Yourself (preceded though by the words 'vomit on his sweater already…', which makes it slightly less appetising).

Sometimes, creativity is giving customers and fans what they really want.
(Thanks to serial suggester Jessica Pardoe for pointing this one out!).

AND FINALLY.
Notice a food related theme this week? I hadn't, but Angharad just pointed it out to me when having a glance through, and it probably means I should eat something.

Before I do, here's a quick and finally, highlighting just how strong the branding for McDonalds is. Lots of love and thanks to head Yeti Andy Barr for pointing this one out.
You could probably count on one hand the number of companies that could get away with something like this, sans logo, as the fast food chain announces a new restaurant opening in Leuven, Belgium.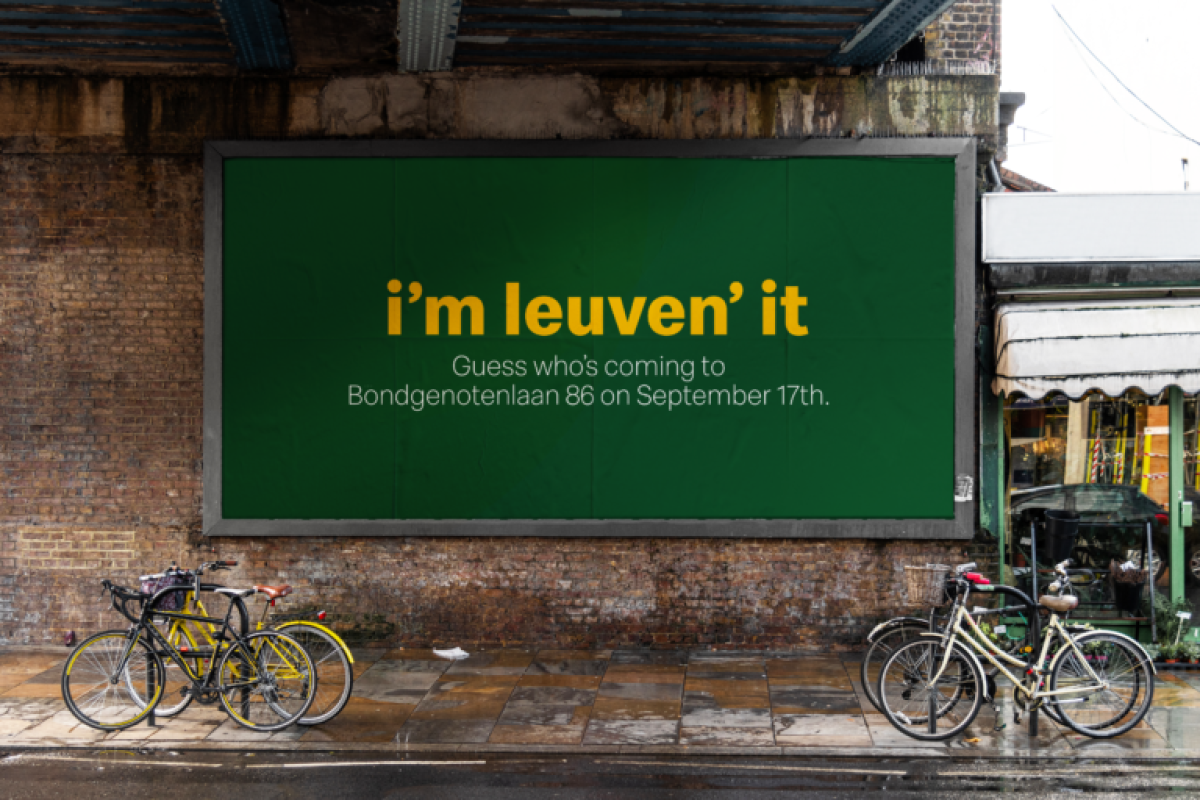 Seen any creative campaigns you loved? Worked on any you think we should be shouting about? Email Rich on rich@radioactivepr.com, or tweet him @RichLeighPR.
If you enjoyed this article, you can subscribe for free to our weekly email alert and receive a regular curation of the best creative campaigns by creatives themselves.